Morgan + Tim – "seeking semi-adventurous couple for free photo shoot"
Those were the words I tossed out in to the weird world of facebook, in hopes of getting someone, anyone, to volunteer to indulge my weird ideas.  Some 50 people replied!!!  How ever would I choose?!  Actually it was pretty easy.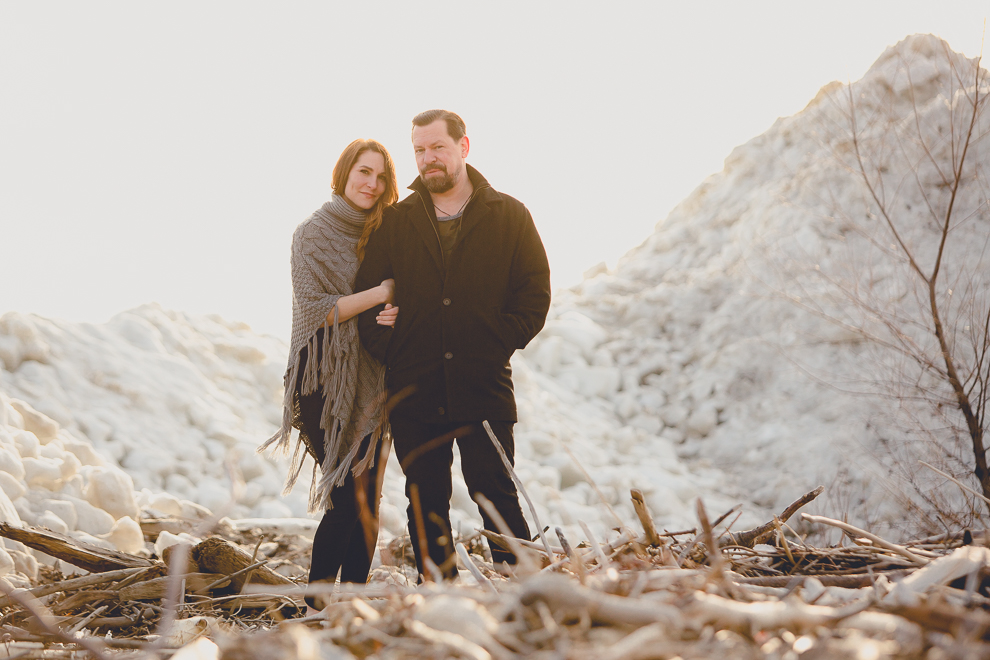 I think a lot of people thought I was going to draw names out of a hat.  Maybe that would've been the right thing to do.  But this shoot was for ME, a rare off season treat where I could just go shoot for fun, and so I decided to be a little selfish.  I hand pick these two deserving people and gave myself an opportunity to serve a couple who has been serving me for years!  You see, Morgan and Tim own two of my favorite restaurants/bars, Lucky Day and Ballyhoo, and so it was nice to give back a bit.  Not to mention these two haven't had their photos taken together professionally since my friend Aaron Ingrao photographed their wedding out in San Diego nearly a decade ago.  It was time.  Plus, c'mon look how cute they are?!

What planet did you take these photos on?
Thought you would never ask.  Planet earth, actually.  The inspiration for this location came earlier this winter while photographing one of our lovely Buffalo blizzards for my "side hustle," Reuters.  As part of that assignment, I was taking photos of a very frozen Lake Erie and noticed large buildups of ice forming along the break-wall that protects the city of Buffalo from some of the turbulent water that passes through this choppy section of the lake.  These icy towers looked awesome, but getting a couple out on to the break-wall was going to be near impossible.  I decided to wander further down the lake, past the break-wall, to see if the beaches there had this type of ice build up.  The first beach was closed off for the winter and the second beach had a lot of ice, but it was as flat as could be.  Looking back toward the city though, I noticed one small section of beach with what appeared to be the giant ice towers of my dreams, and I was determined to find a way to get to them.  That turned out to be not so huge of a challenge.  I drove down all sorts of random side streets trying to find an access point to this part of the beach, but it's an industrial area that is completely fenced off.  Then suddenly, an opening in the fence with a sign that said, "park closes at dusk."  It was a legit, completely open to the public, no trespassing required secret little beach that had piles of ice piles sunbathing upon it.  And so the shoot was on.