Devon, Bob, Alice, Doggies
Every now and then I'm lucky enough to create some family portrait photography here in Buffalo for my former wedding clients growing families. It's really the best.  I photographed Devon and Bob's wedding a whole bunch of years back at Hidden Valley Animal Adventure, and I'll never forget their wedding for a lot of reasons…
#1 has to be that my intern and I BOTH got bit in the butt by a miniature horse during their engagement session. That was a heck of a bruise from that little Rod Stewart lookin' mini-horse.
#2 was that this couple had tons of guests flying in from southern California and England for a winter wonderland wedding here in Buffalo. Well… winter isn't always so wonderland-y ya know? BUT, we had the most perfect fluffy snow for their wedding and it was absolute heaven. I'll never forget watching one of the bridesmaids looking out the window the morning of the wedding and saying, "Buffalo is magical." That was a first.
#3 their photobooth set had two taxidermied bears wearing bride and groom clothes. No further explanation needed.
Devon and Bob have since relocated to Buffalo.  Devon's working remotely as so many here seem to be these days and Bob has started a chocolate company! All I can say is that it's always an adventure with these two and I was so happy to meet their new addition, Alice for our family portrait photography session in Buffalo, NY.  She's a tiny bundle of energy and smiles, and chasing her all around this Chandler St. courtyard was a blast.
Big props to Chuck Tingley for providing the colorful murals we used as our backdrop!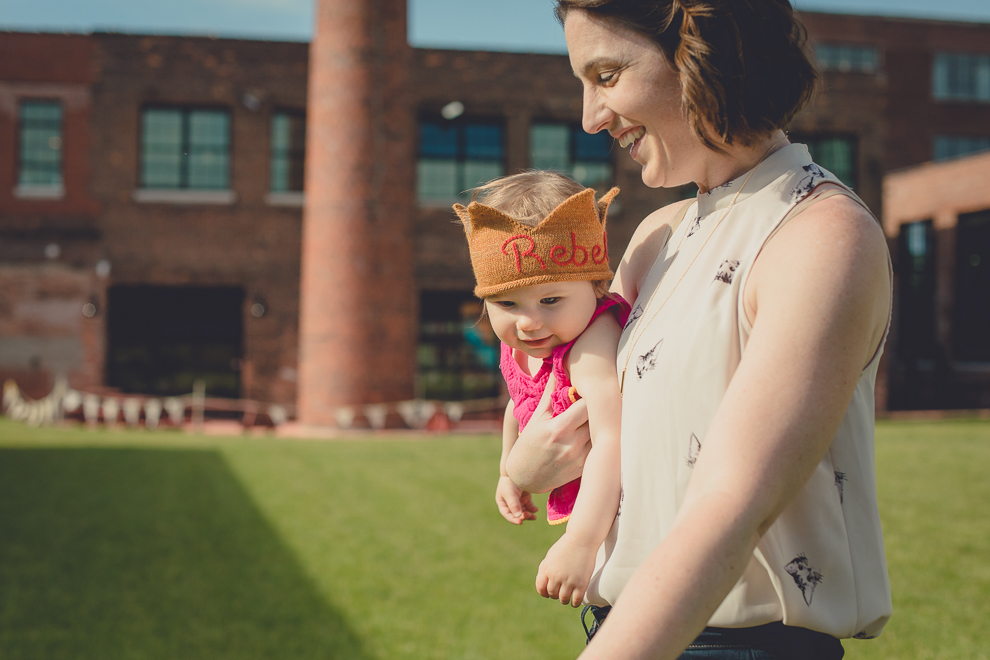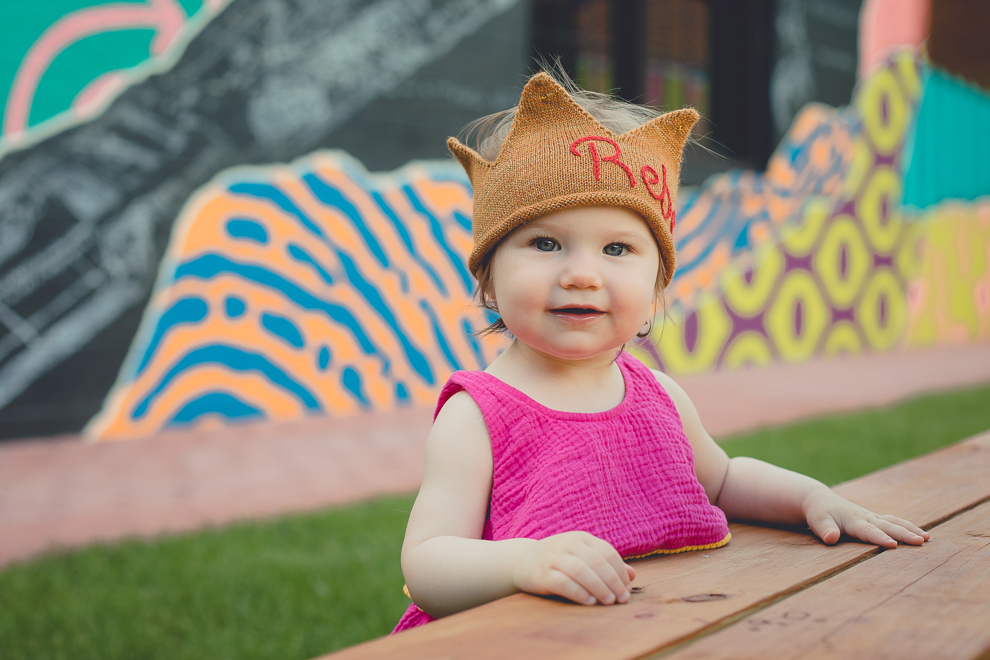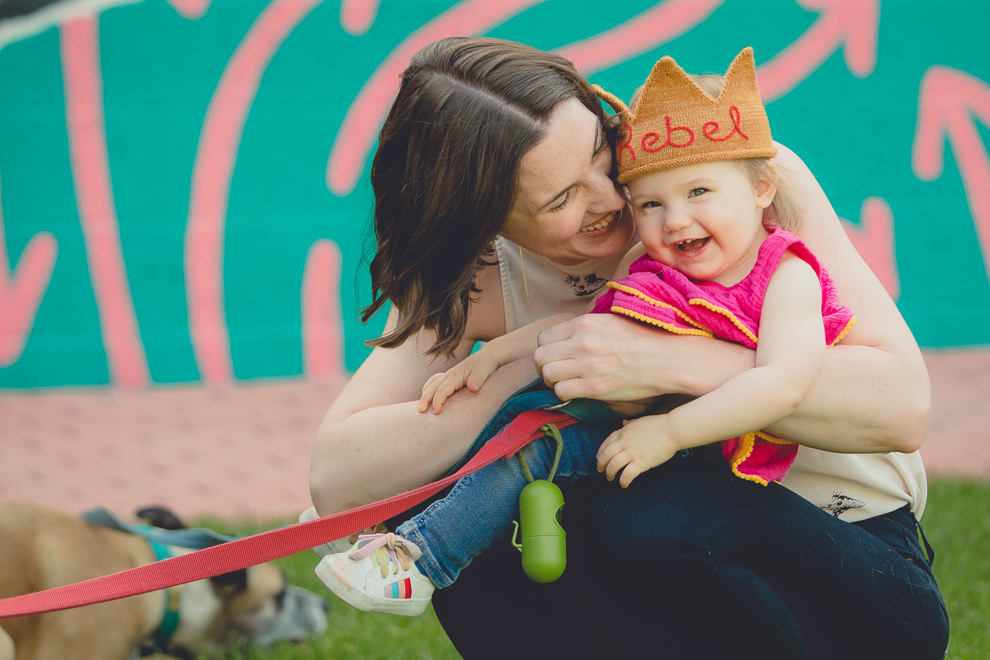 If you or someone you know is interested in a family portrait photography session in the Buffalo, NY area, please have them contact me here!