Liam and Nicole
Liam and Nicole's wedding celebration set off sparks at Marcy Casino in Buffalo, NY and the photography followed suit. These joyful wedding days are the good stuff photographers dream of. Happy tears abound and my camera is happy too.
I started the day with Nicole at the beautiful Hotel Lafayette in their famed balcony room. Second shooter, Jenny, joined Liam in a separate room in the hotel. These rooms are just ideal for wedding preparation photography. They're spacious, beautifully lit and stylishly appointed. Toss in a couple of fun wedding parties and you have the foundation for a perfect wedding day.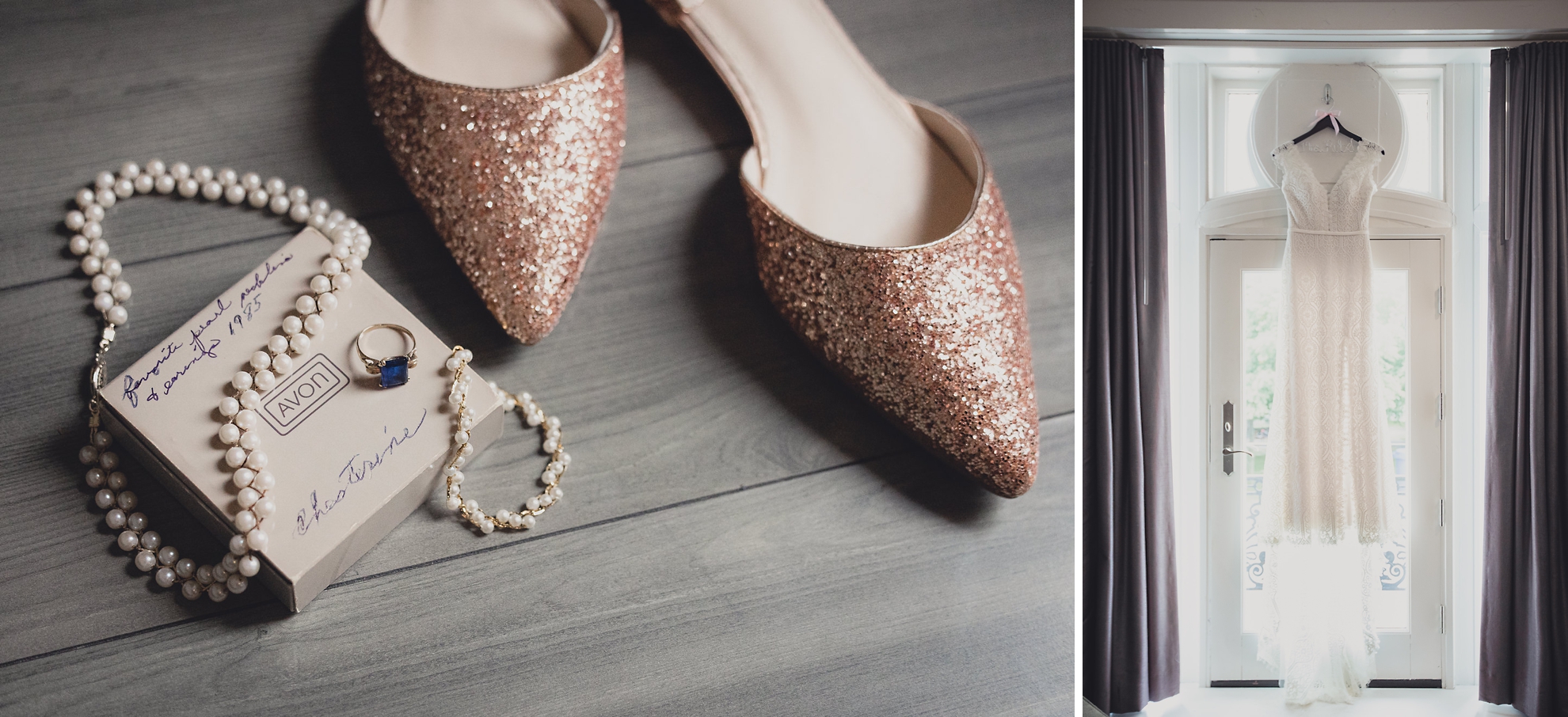 Nicole wore her grandmothers pearls, which frankly happens often at weddings. But adding in a box with an inscription reading, "favorite pearl necklace and earrings, 1985, Christine" really gives them that extra special personal touch.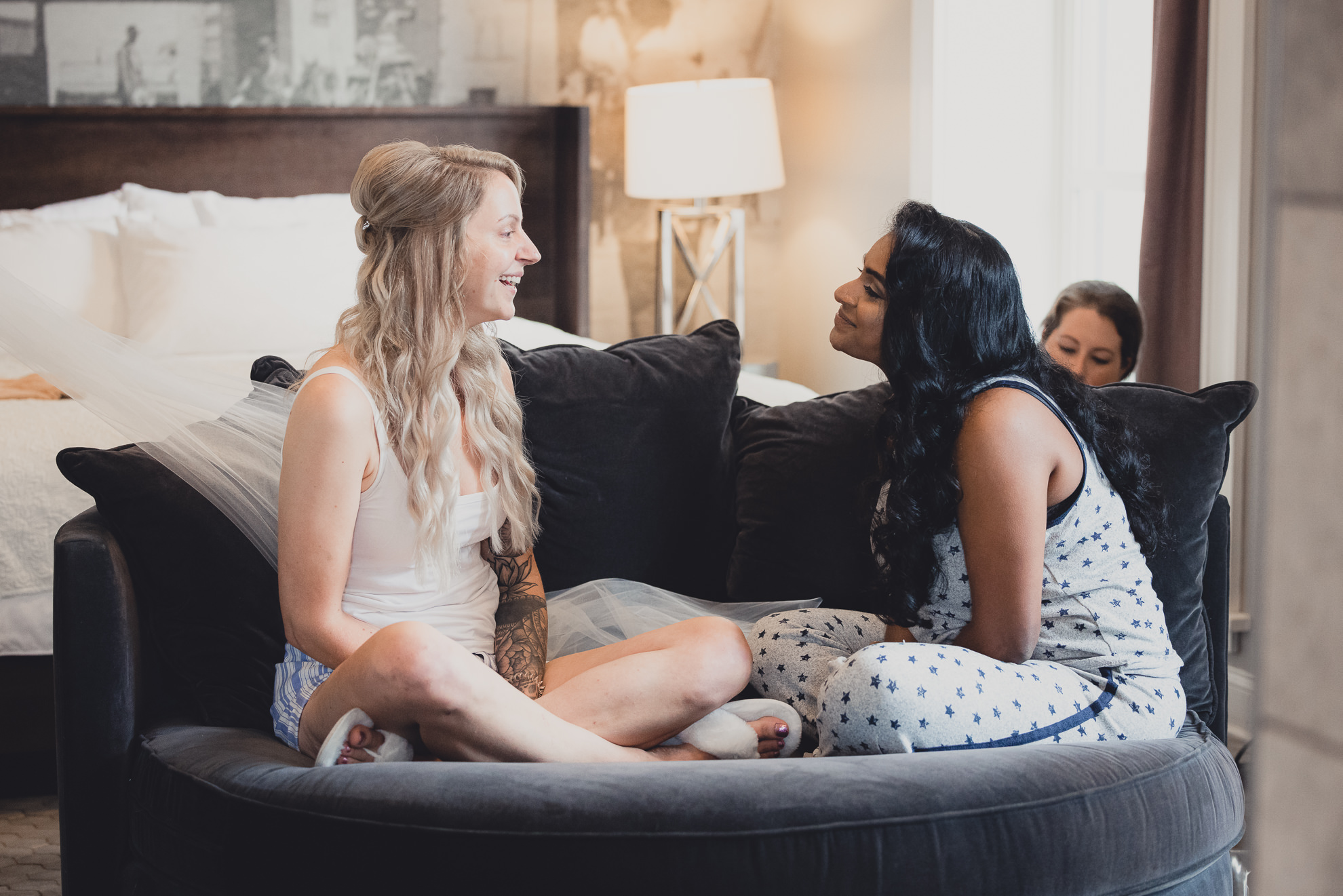 A little heart to heart before putting the dress on, that's what bridesmaids are for.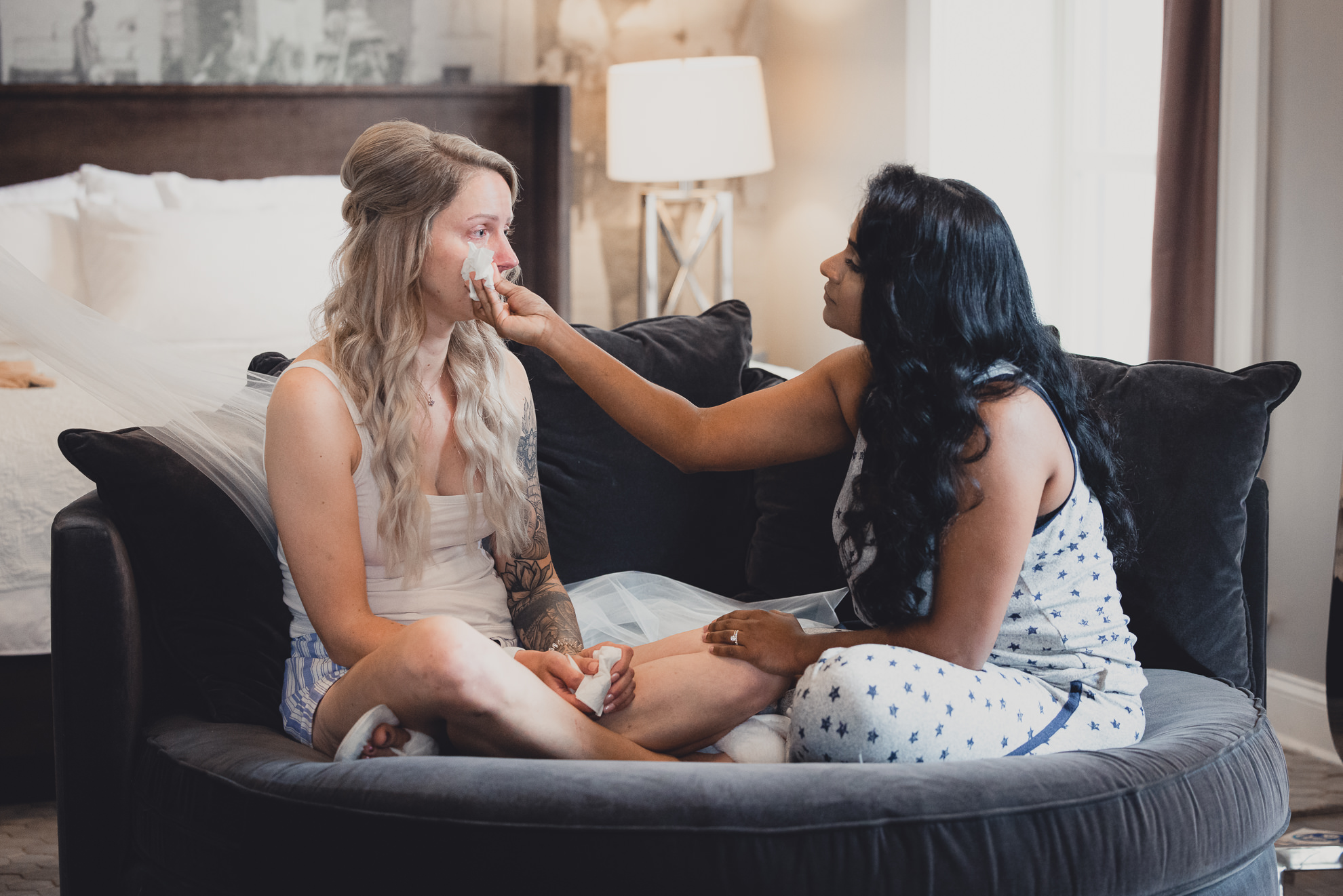 Enter your first Harry Potter nod!


Love free y'all.



Nicole wore an anklet from India to honor her two Indian bridesmaids. I love all the little tributes to the women Nicole holds close that adorned her bridal look. She even had a family ring woven in to her hair!


This first look on the balcony of the Hotel Lafayette was all time. Jenny waited across the street from the hotel to create some views from street level while I got the closeups from inside the balcony door. I love the way they combine together to tell the story!






From the Hotel Lafayette we ventured to Buffalo's theater district for portraits!
This is the neighborhood where Liam and Nicole had gone on their first date. I love the way they honored their history in Buffalo!








A little more Harry Potter sorcery!










Off to Buffalo's Marcy Casino for an emotional wedding ceremony in the Rose Garden!




Nicole's dad rode her in to the rose garden on the back of his motorcycle! It was quite the entrance!


This wedding ceremony would not have been complete without the bride and grooms pups!



And of course no wedding ceremony for dog lovers would be complete without reading "falling in love is like owning a dog" with your actual dogs by your side!

What a scene! (Minus that videographer, we won't talk about him…yikes). The Rose Garden at Marcy Casino is such a charming wedding ceremony spot, with the chairs woven between the rows of flowers and the trees of Delaware Park standing tall in the background. The trick to great looking photos here is to making sure your in all sun, or all shade. At different times of day and different times of year, light hits this area differently. It's important to make sure you know where to stand so you don't end up with half your face in sun and half in the shade! I've seen it, it looks weird! Check out an all shade version of a Marcy Casino wedding ceremony in this blog post.

Nicole planned a special surprise for Liam and invited some kids from Buffalo String Works to perform a song from Star Wars! Buffalo String Works is a music education program for refugee and immigrant children. With Nicole being a teacher, it made sense that she thought of these awesome kids and this wonderful program. Liam was in tears!













That right there folks, that's what joy looks like.

Weddings at Marcy Casino in Buffalo provide for no shortage of great photo backdrops. From the Ivy Bridge to the steps of the Albright Knox, opportunities are endless. Liam and Nicole opted for Hoyt Lake as the backdrop of their family photos.






Inside Marcy Casino, the wedding reception was set and waiting, but first, cocktail hour on the patio!



As Harry Potter fans, of course they needed a Ravenclaw cake and a magician to entertain!


Liam and Nicole were introduced in to the Casino where they also had their speeches and first dances.












Hot tip for cake cuttings at Marcy Casino – ask for a small cake table on the dance floor or to the side of your sweet heart table. This allows for more guests to see and also makes it so I don't have to smoosh myself against this wall to try and get a photo. (: Thanks in advance.


Back out to Marcy Casino's patio to dance away this gorgeous summer night in Buffalo!

















That's it for this one! Many thanks to Nicole and Liam for having us create the photography for their beautiful wedding day at Marcy Casino in Buffalo. It was such an honor to witness all of this love and joy. And many thanks to the vendors and venues who made it what it was:
Preparation: Hotel Lafayette
Ceremony: Rose Garden in Delaware Park
Portraits: Main Street – Buffalo, NY
Reception: Marcy Casino
Catering: Marcy Casino
Ceremony Music: Buffalo String Works
DJ/Band: Boys of Summer
Bakery: Wheatberry Bake Shop
Photobooth: Me! (: