Illika + Brendan
Oh Knox Farm, you beautiful place you. Whenever I get an inquiry for a wedding at Knox Farm State Park, I almost automatically know it's going to be a good fit. There's just something about this wedding venue that brings out the best people. The grounds are beautiful, of course, and filled with endless opportunities for photography. The mansion is spacious and perfect for wedding preparations. And the back lawn with it's views of the surrounding farm land make an idyllic setting for a tented outdoor wedding. But there's a certain tranquility about this place that seems to draw the sweetest people here, and Illika and Brendan were no different.
With this couple though, came folks from all over the world. From Dubai and India, to Washington DC, Buffalo and beyond – this was a colorful mix of the loveliest people. Illika and Brendan paid homage to these people, their heritage and international travels through out their decor and apparel. From Illika's dress, handmade in Moldova where the couple currently resides, to their colorful lanterns, patterns and elephants reminiscent of Illika's Indian background, to Brendan's buffalo nickel cuff links, every detail told a story.
This wedding was such a joy to witness, I'm happy to now share it with all of you! Enjoy!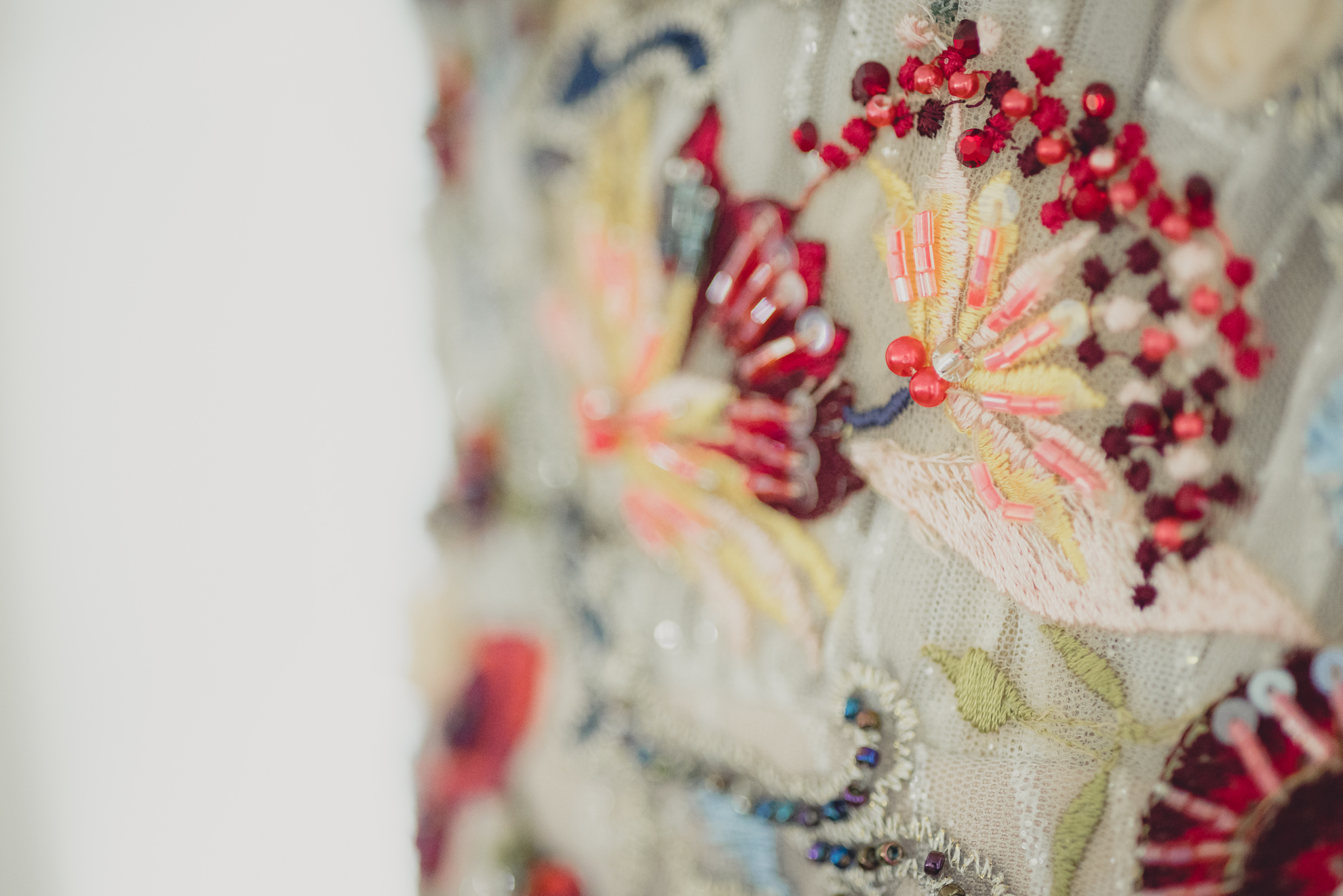 How is this for a ring stack? <HEART EYES!>







…Things only photographers would notice. If you're planning a wedding at Knox Farm and considering where to have your ceremony, keep in mind this gazebo is TINY and surrounded by hedges. Photos that show full body, side views, and distant views are tricky to come by here! Other than that, cute as a button. (:










The tree lined pedestrian road leading to the mansion at Knox Farm is a timeless location for family wedding portraits. It offers much needed shade for mid-day summer weddings, keeping everyone cool and comfortable.





For couples portraits at Knox Farm, the fields are gold, literally. The warm glow of this location in the early evening hours makes this photographer very happy.









Time for the wedding reception in the backyard of the mansion at Knox Farm!
Illika and Brendan's thoughtful and colorful details were so much fun to look at. I love when couples add so many personal touches to their decor!

















































This was a point in the evening that could have been the end for some less experienced photographers. The couple wanted their dance floor out in the open… which was awesome… until we realized there were literally NO lights out there. Fortunately, I came prepared with a couple led lights that I was able to add colorful gels to. This gave a fun dance floor vibe for the guests, and gave me enough light to focus my camera on fast moving subjects in the dark. No one realized anything was off at all!











We were surprised to see some fireworks off in the distance from the village of East Aurora! They were a bit too far away to make much photographic magic with, but still a nice little treat to spot through the fields.

Illika and Brendan decided they wanted a private last dance after their guests left. As photographers, we work really long days as is, so honestly, we're never stoked about this idea. Why not a private first dance? But… just the two of them and a cell phone to play their song, alone in the dark soaking in what remained of such an incredible day? It was a really special thing to witness and document for them.


Many thanks to Illika and Brendan for having us document your day! And thank you to all these venues and vendors who helped make the day so great!
Hair/Makeup: Salon Elizabeth
DJ: Tom Murano, Tom Tom Productions
Rentals: Buffalo Party Rentals
Florist: Moonrise Floral Design
Bakery: Buffalo Cake Pops
Catering: Fat Bobs
Planner: Dave Majaka
Second Photographer: Dorian Patrick
And if you just can't get enough photography from weddings at Knox Farm, check out this link for another!