Elle + Gray
As I began sifting through Elle and Gray's engagement photos from the Erie County Fair the other night, I felt an instant pang of nostalgia for a summer that had passed just a few days prior with the fall equinox. That's the superpower of photography, you see. The power of transportation.
Pictures have this uncanny ability to take us on a little trip to another place and time. So while these engagement pictures let me SEE Elle and Gray, I can also hear the murmur of the fair goers and distant screams from the rides, I can smell the fryers and feel the warm late summer air on my skin. And most of all, I can feel all the LOVE between these two.
I've always loved the Erie County fair. There are a million reasons I SHOULDN'T love the fair… but man. I really do. When Elle hesitantly suggested the fair for their engagement photos, I KNEW this would be an all time favorite session for me. I gave this idea a VERY enthusiastic hell yes. I originally imagined dragging along a bunch of lighting equipment and really going crazy with all that technical stuff. Turned out the Erie County Fair doesn't allow such shenanigans. It was a blessing in disguise though. I love how natural and candid these pictures are, and how much this environment challenged me to find the light, the angles and the moments at super fast speeds. I don't know, these engagement photos just might be as good as it gets. As my dear friend Carla would say, "flip me over, I'm done."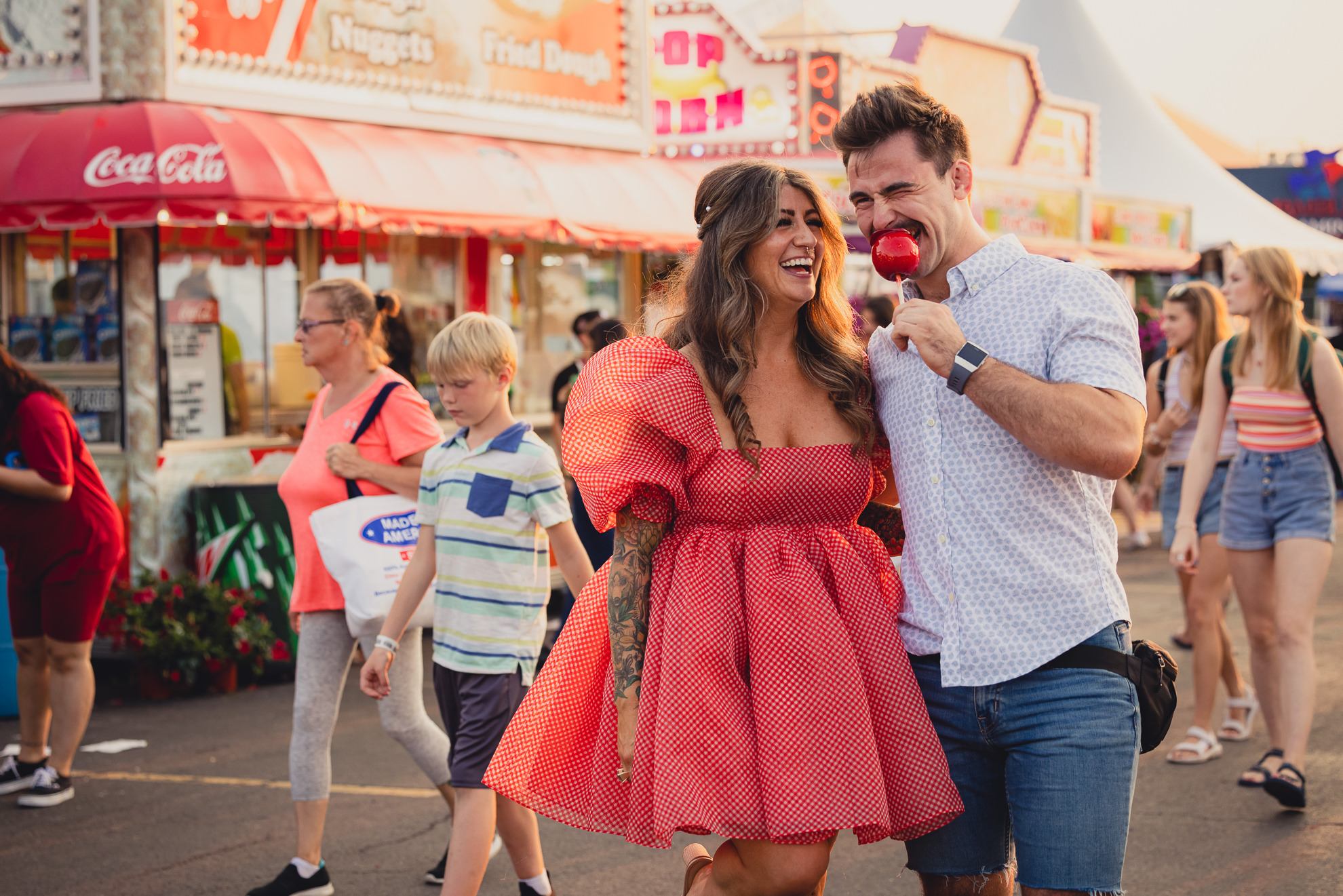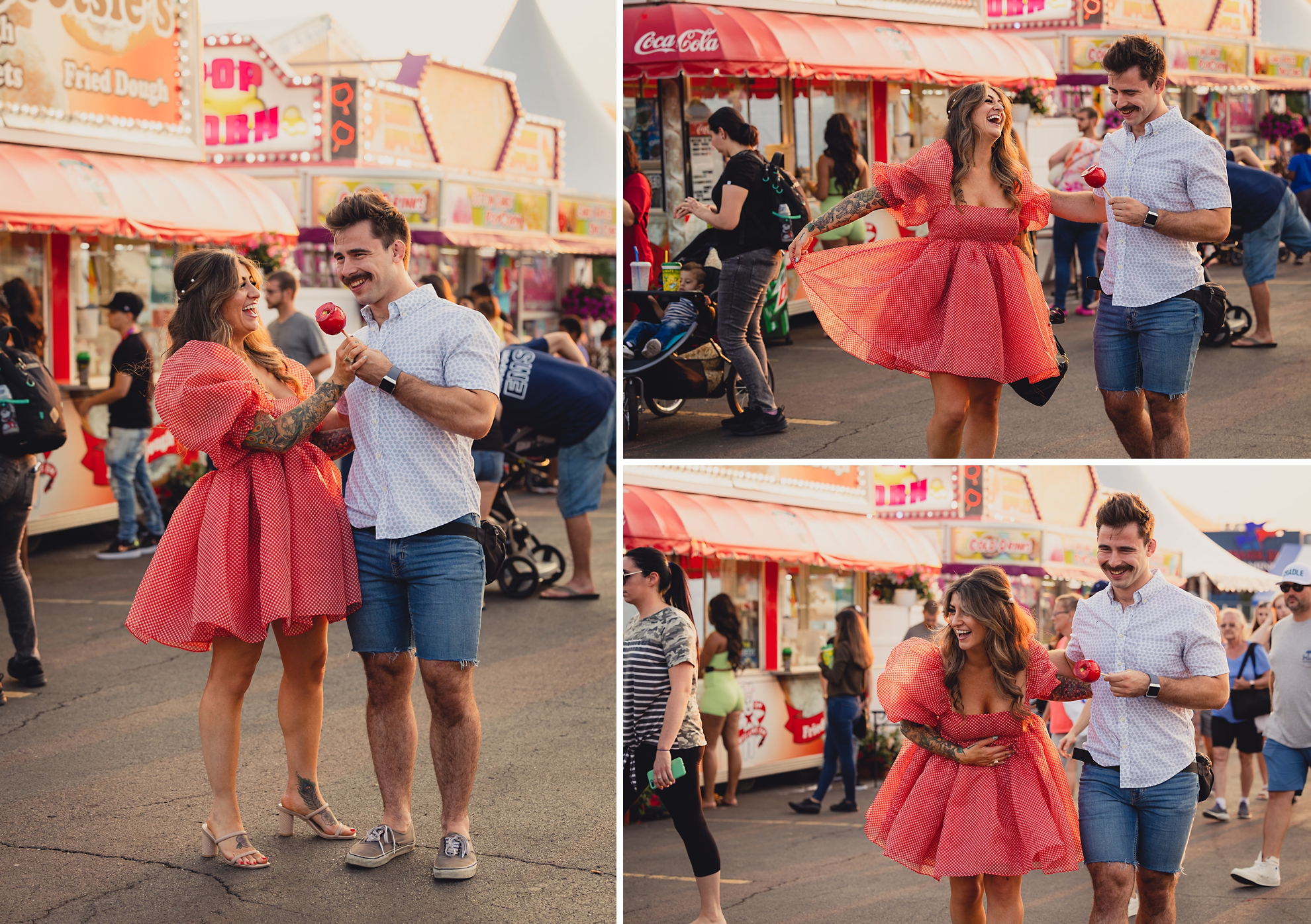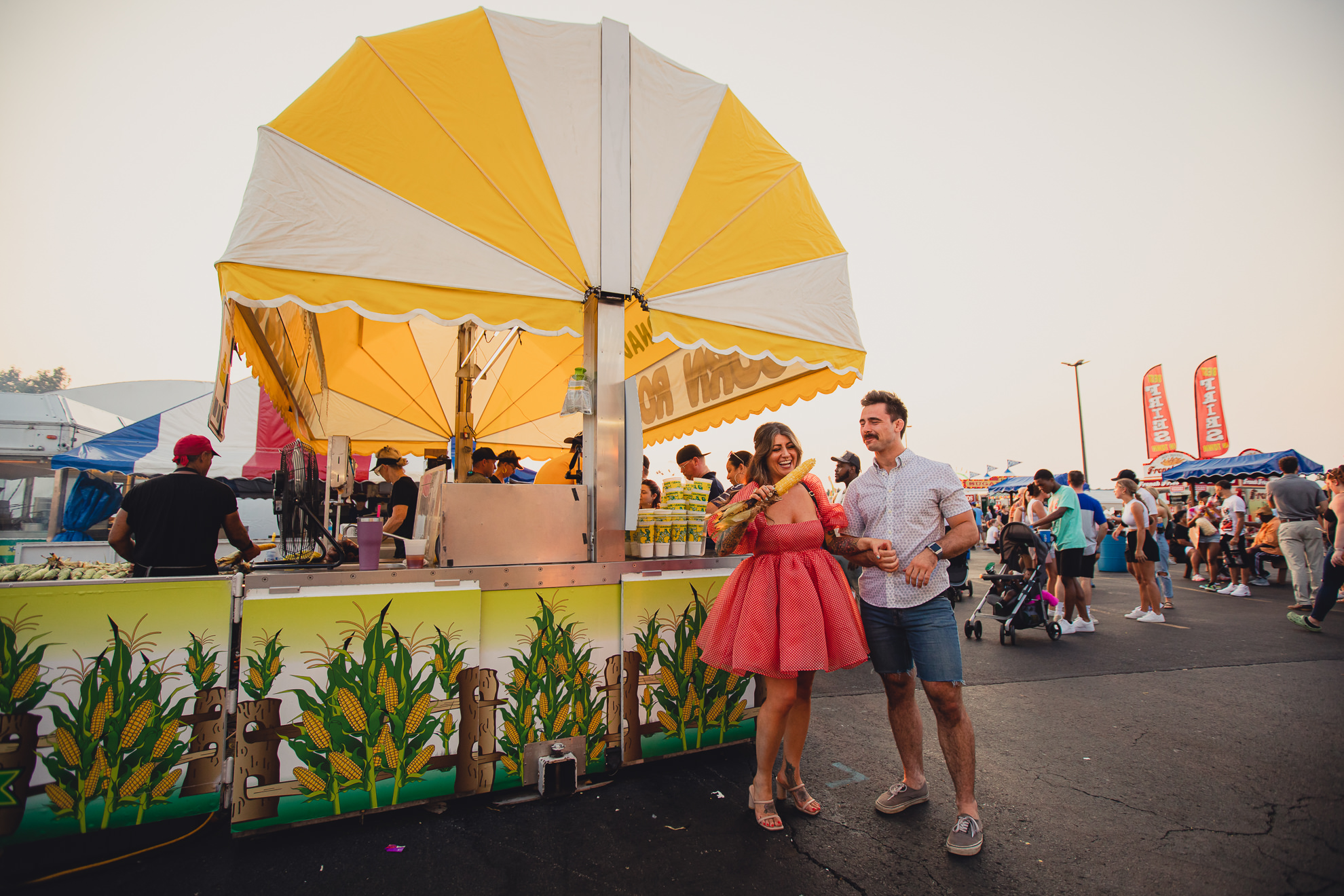 Biggest thanks to Elle and Gray for being so fun and adventurous with your engagement photos at the Erie County Fair, and for trusting me to capture all the fun and love they share together.
And because I know everyone wants to know, the dress, it's a Selkie: https://selkiecollection.com/
If you or someone you know is looking for a photographer to capture this level of good times, please reach out here!