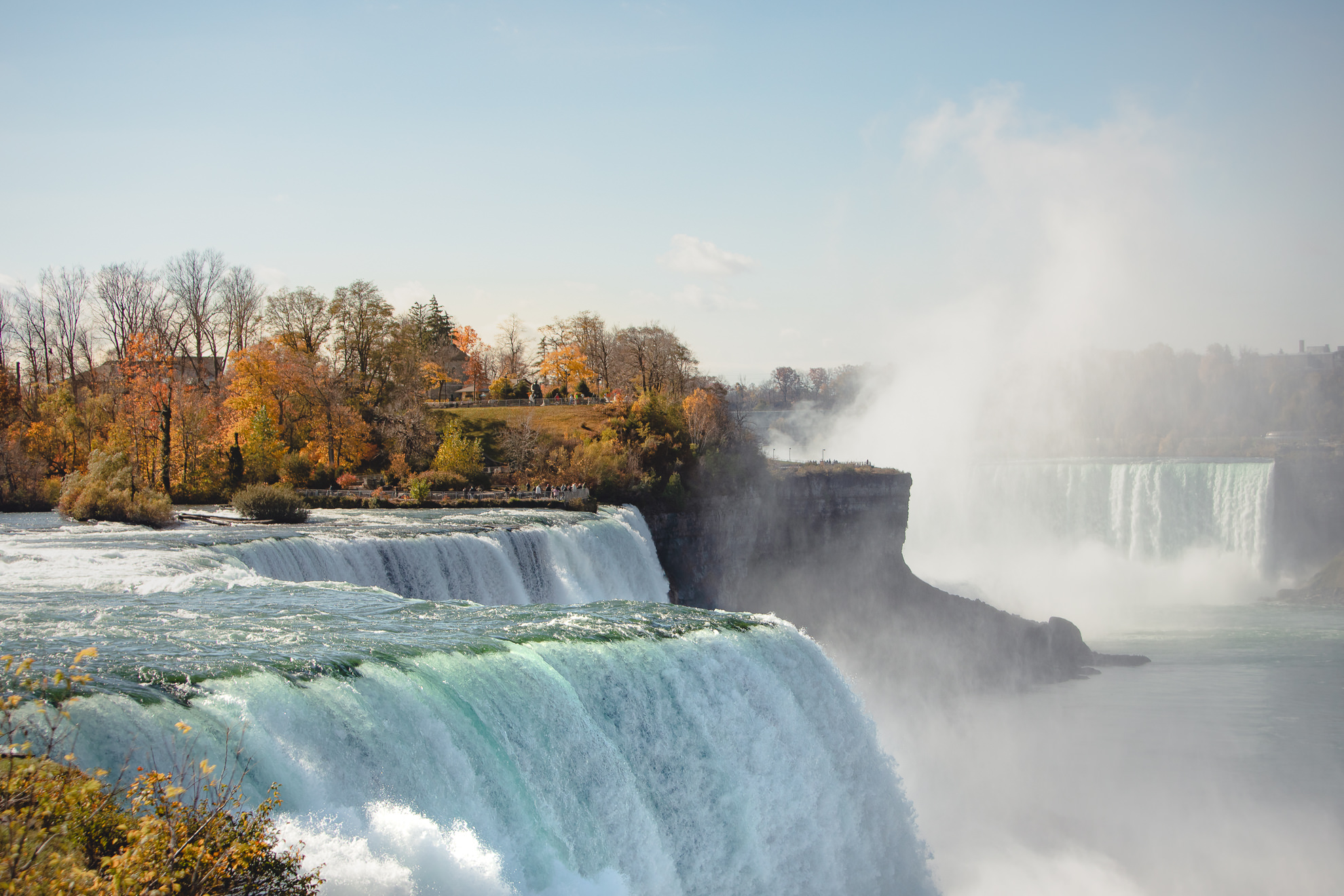 Last Halloween, Jen packed up Molly's things for her, including her wedding dress…
She didn't tell her a thing about where they were headed, just drove her from Burlington, VT all the way to Niagara Falls, NY for a surprise wedding vow renewal inspired by "The Office" TV show!
Jen and Molly had been married the year prior, and sadly, they didn't have the best wedding day experience. For what it's worth, I wasn't the photographer… 😉 As huge fans of the television series "The Office," these two had always wanted to come to Niagara Falls to ride the Maid of the Mist boat, just as Jim and Pam had in the wedding episode of the show. Needless to say, this surprise wedding vow renewal on the Maid of the Mist was a welcome surprise indeed.
Naturally, a photo shoot to document the event (and to makeup for their lackluster wedding pictures) was a must. <Enter me!> Jen's plan was to show up in Niagara Falls, take out her neck tie and cut it in half just like Jim did on The Office. From there, Molly could guess what was next! They set out for the Maid of the Mist where I met them in line, along with their families who would join for the celebration!
But first, an obligatory "before" snap from the Maid of the Mist dock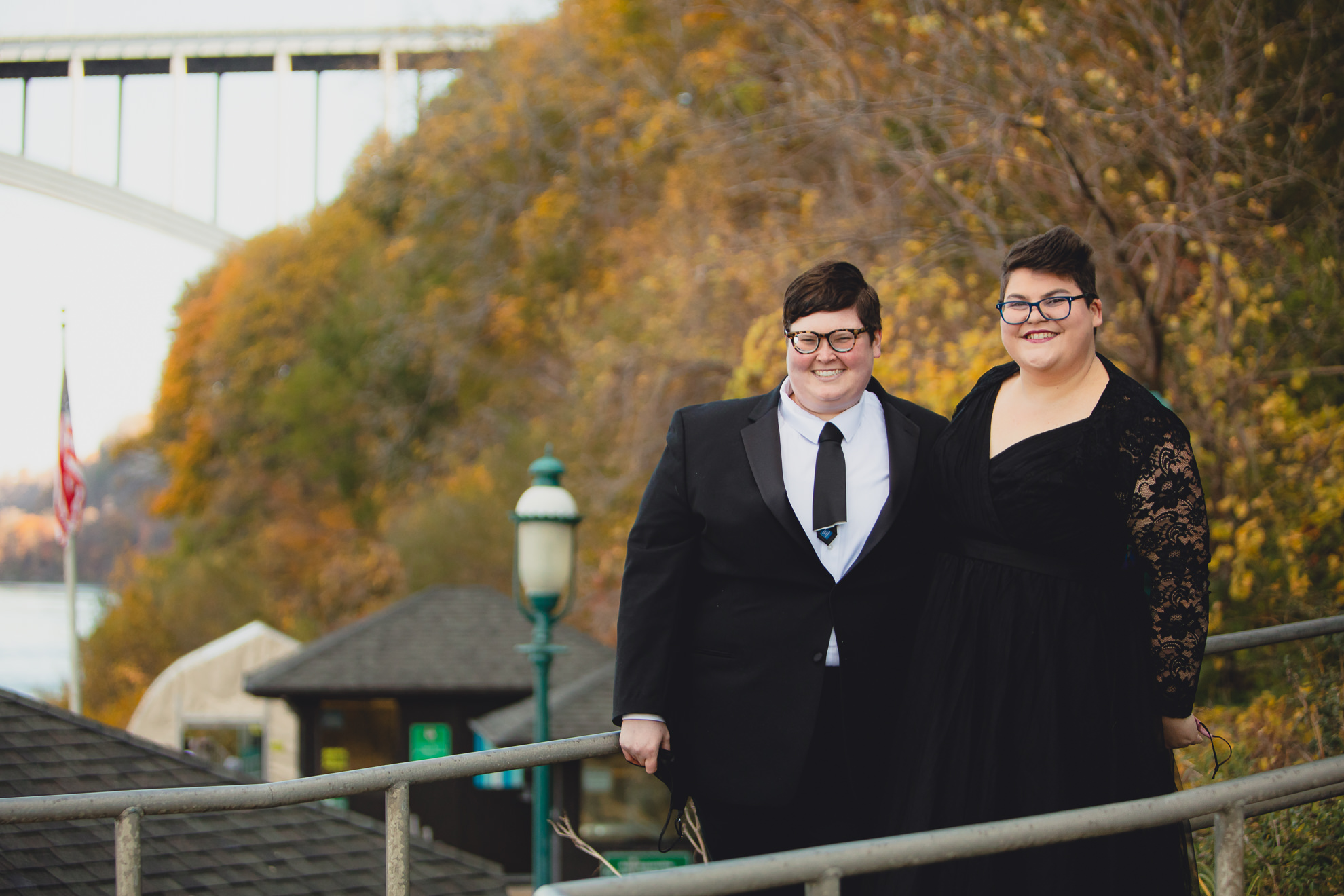 Since it was Halloween, the ponchos issued by the Maid of the Mist were pumpkins! The couple was a little bummed since Jim and Pam had the signature blue ponchos on The Office. That was nothing Photoshop couldn't fix for a couple photos afterwards though. And besides, pumpkins are adorable!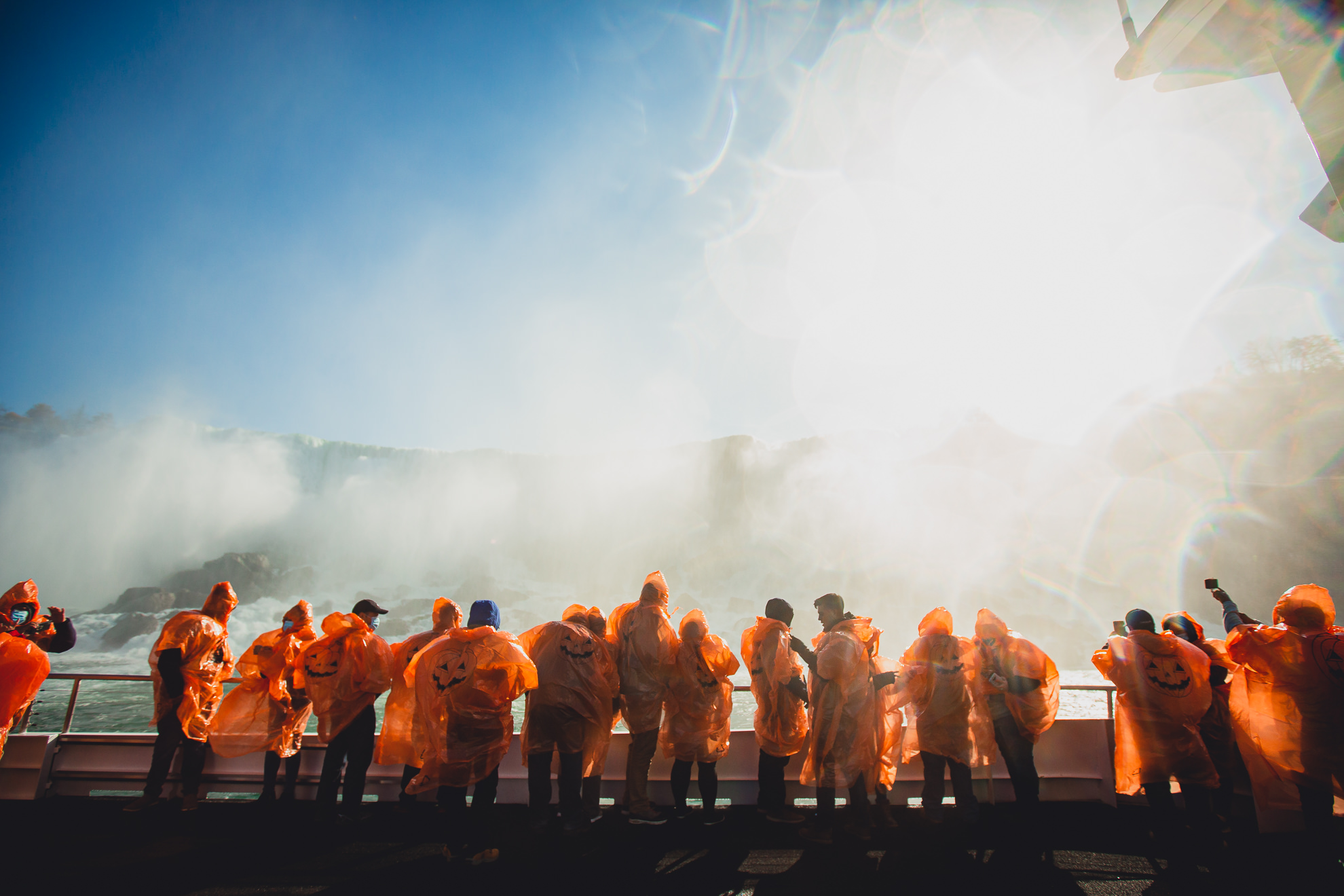 The Maid of the Mist ride starts gently enough, with gorgeous views of the American Falls, Bridal Veil Falls and the Horseshoe Falls looms in the distance.


We took a couple photos to mimic scenes from The Office to start the trip. As we began to approach the Horseshoe portion of Niagara Falls, surprise! Jen's mom stepped between them and began officiating a vow renewal ceremony! She even had LAMINATED copies of their vows at the ready!





The thing about the Maid of the Mist ride to Niagara Falls is that the closer you get to the Horseshoe, the more intense it gets. Wind picks up tremendously, it's LOUD, and eventually you just get absolutely, comically drenched. The more intense it got, the more we were all just losing it with laughter.


















And of course no trip to Niagara Falls is complete without seeing a rainbow rise from the fall's mist. <3


That's all for this Halloween "The Office" inspired wedding vow renewal in Niagara Falls! If you'd like to see more fun from Niagara Falls, check out this wedding engagement proposal from Whirlpool State Park!