Hassan and Jen!
Photographing a wedding for an old friend is a treat in of itself – add to it some of the most idyllic settings upstate NY has to offer in Hyde Hall and the Otesaga Hotel in Cooperstown, and you have the makings of a really special day.
Jen and I met WAY back in the day when we were both students at Syracuse University. Originally connected by way of mutual friends and my silly hat parties, our paths sadly hadn't crossed in many years as life took us to different cities after graduation. One thing I always mention while talking about my life as a photographer is how grateful I am to this career for connecting me (or in this case reconnecting me) with people and situations I would never otherwise have access to. Having the opportunity to photograph Jen on her wedding day and meet all the amazing new people in her life was absolutely one of these occasions I treasure.
Enough about me, this post is a celebration of Hassan and Jen's absolute gem of a wedding day at Hyde Hall and the Otesaga Hotel in Cooperstown, NY!
I began the day with Jen at her family's cottage on Otsego Lake in upstate NY. When I say everything about this wedding was personal, I can't emphasize it enough. This family cottage is a super important part of Jen's history. The days Jen's family will have in this cottage are numbered though, as it's currently on the market. So naturally, it was very important to her that the space itself be prominently featured in the pictures. I'm SO glad they were able to celebrate here on such a special day before this wonderful space becomes a home for new memories with a new family.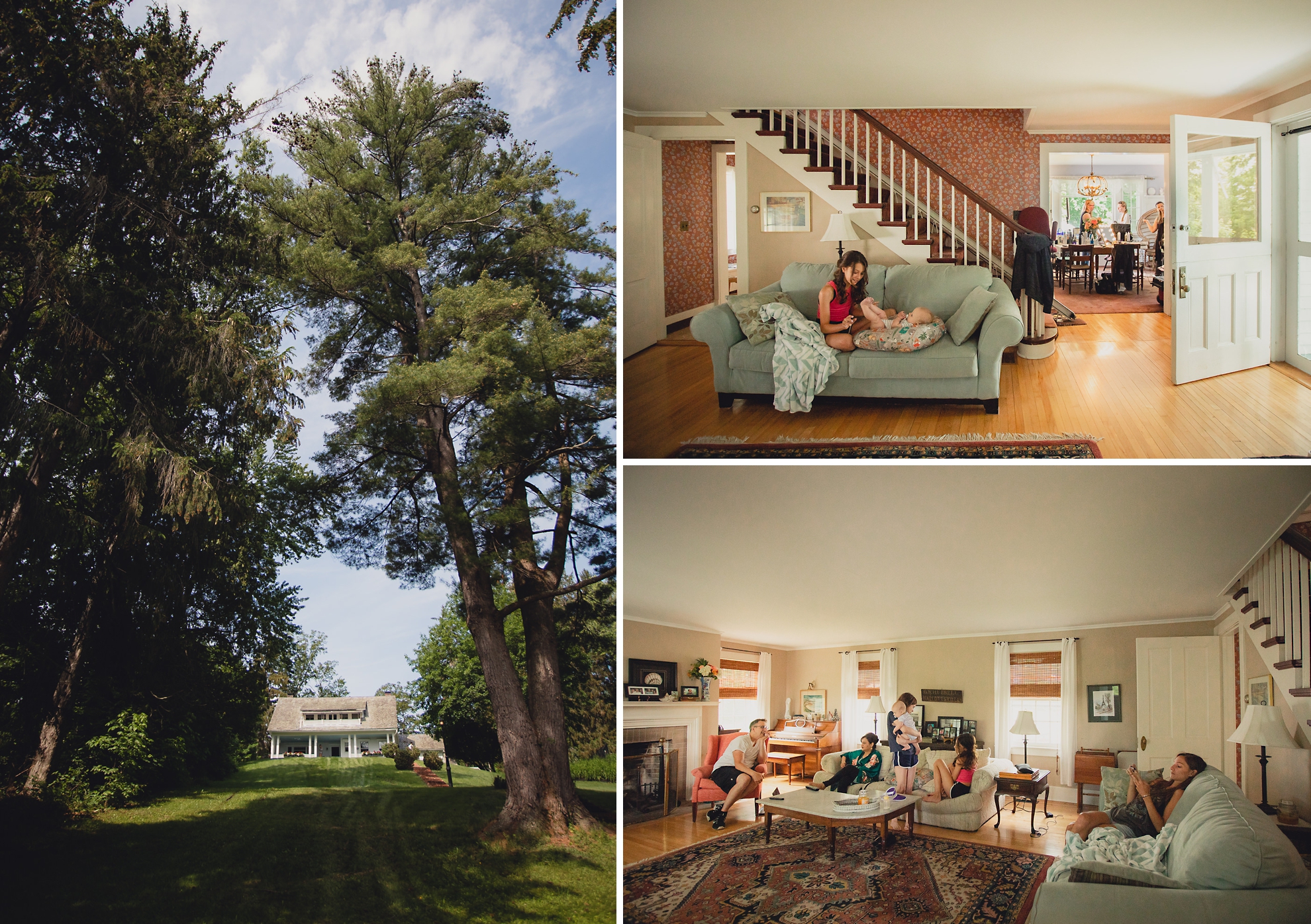 I first found Jen sitting on the back deck, working on her vows with a bridesmaid. Tears were flowing as Jen practiced.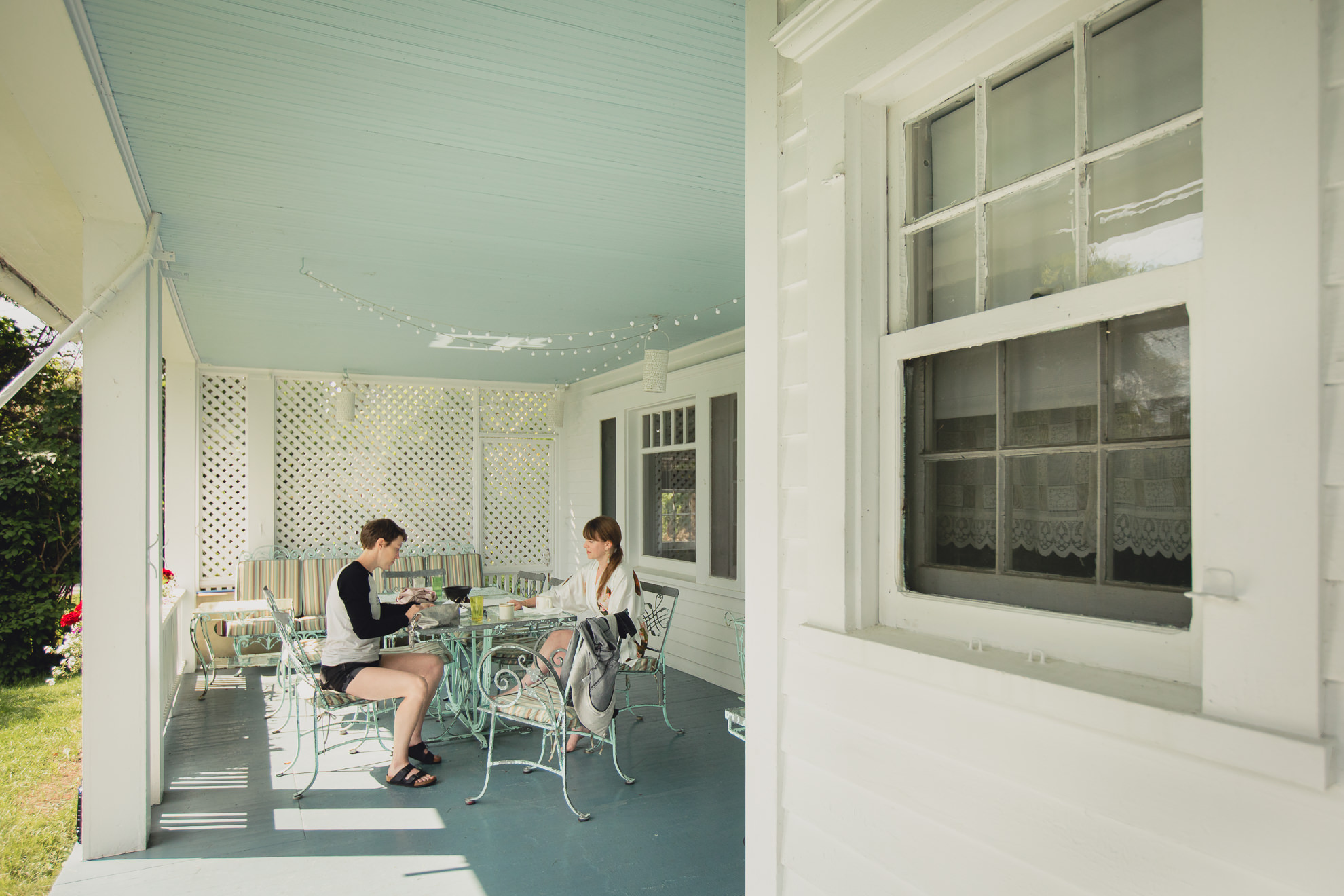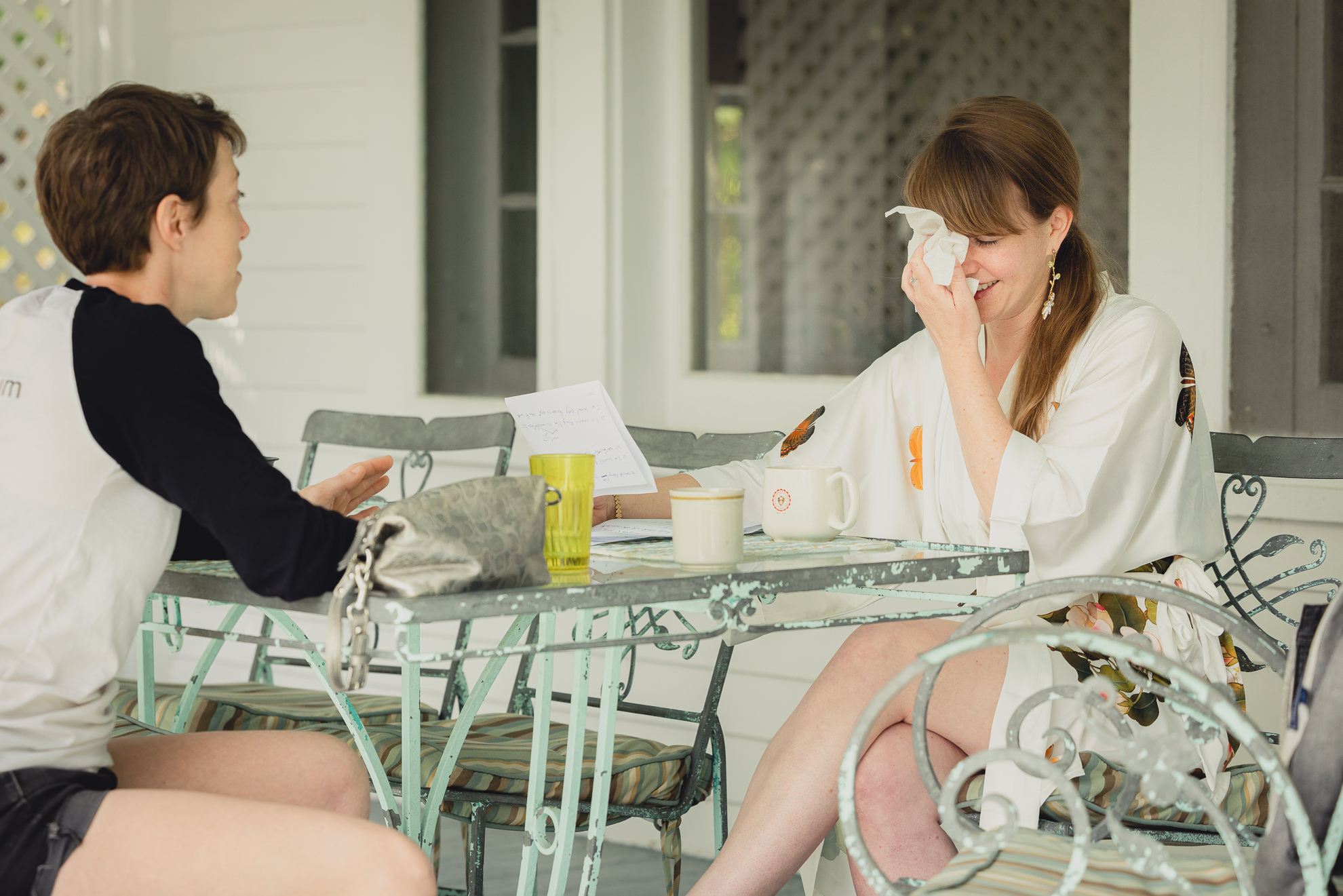 Meanwhile, my friend and fellow photographer, Jackie Connor, spent some time with Hassan. Hassan got ready for the wedding at a charming nearby lakeside motel, the Lake n' Pines! How GORGEOUS is his suit?!




These hair and makeup artists were absolute champs tag teaming Jen's look.







Hassan met Jen at the cottage where they had the most picturesque first look. You should see the drone footage the videographer got of Jen coming down these steps!










Off to Hyde Hall for the wedding ceremony!
Hyde Hall is an incredibly unique and beautiful mansion overlooking Glimmerglass State Park. Built in 1817, it also serves as a national historic landmark due to its remarkable neo-classic architecture and historic significance. Hyde Hall is impeccably preserved and an absolutely perfect location for a wedding.


We had a little slice of time before the ceremony began to capture a few portraits in the courtyard of Hyde Hall. What a treat this location was!









Props to this video crew. Mountain Mint Films were so easy to work with. They're seen here in action mic'ing up the bride and groom for the ceremony.


Let's talk about the flowers.
Truly, everything about this wedding was deeply personal. Jen used to work as a florist, so needless to say, being surrounding by beautiful florals was important to her. Pre-pandemic, the couple hired their friend Claire Satriano of Mohegan Flowers to create their arrangements. Back in the day, Jen's mom actually worked at Mohegan Flowers! Unfortunately the pandemic was good impetus for Claire to retire, but she was committed to Jen's flowers, and a community effort was underway. These flowers were all sourced from local gardens right in Cooperstown!











Hassan and Jen wrote their own vows and wouldn't you know, they both referenced the same volcanic crater and headbanging at a metal show events? As you can see on the faces pictured, everyone died laughing when we all realized they were essentially reciting the same wedding vows. In the first set of photos you can see Hassan trying to contain his laughter knowing he's about to repeat the same story back, then later Jen's face when he does!










A perfect patio for signing the marriage license:



Hassan's family was unable to travel from Pakistan for the wedding due to the pandemic travel restrictions. Fortunetly, they were able to watch along on Zoom though and called to congratulate the couple immediately following the ceremony.



















Off to the stunning Otesaga Hotel in Cooperstown for the wedding reception!
The Otesaga Hotel is a site to behold. This 1909 historic hotel is so grand and beautifully situated at the end of Ostego Lake. Hassan and Jen held their wedding reception in the ballroom and enjoyed the balcony overlooking the lake for cocktails.


In the spirit of personal touches at Hassan and Jen's wedding, the cake of course has a story as well. Jen's grandfather and father owned a bakery back in the day, now run by Jen's cousin, who naturally was going to make their wedding cake. Unfortunately, some sudden extenuating life circumstances made this impossible though. But wouldn't you know? The pastry chef at the Otesaga Hotel USED TO WORK AT THE SAME BAKERY?! In an indirect sort of way, they still got a cake from the family bakery, and all fell back in to place. (:







The INCREDIBLE band, The Eleven, came all the way from New York City to entertain the guests. In true NYC style, this wedding went straight to dance party. Dance segments were interspersed throughout the formalities of the evening to really keep the party vibe going from start to finish.
I have to say, this was this first wedding post-'rona I have attended with a live band, and you could tell it had been a LONG time since folks in attendance had heard a full band perform. I don't think I'll soon forget those moments as the guests entered the room while The Eleven rocked the anthemic Wake Up by Arcade Fire. It was an absolute beaut of a scene to watch as the guests eyes lit up while entering and feeling the power of the music.
You'll soon see they kept the energy up ALL night long. This crew of musicians were complete professionals and made such an impact on this celebration. I can't emphasize enough what a difference a band makes at a wedding.


















































Can you feel all that love and energy?
That's all for this one.
Ok, one last photo. Jen and I at a silly hat party back in college. We've come a long way since then. (:

Many thanks to Hassan and Jen for having us document your wedding day at Hyde Hall and the Otesaga Hotel in Cooperstown! And thank you to all these venues and vendors who helped make the day so great!
Bride Preparation: Private Residence
Groom Preparation: Lake n' Pines Motel
Ceremony Venue: Hyde Hall
Portraits: Hyde Hall
Reception Venue: Otesaga Hotel
Hair/Makeup: Harmony Houston
Hair: Hairdo (Angela)
Videographer: Megan Haggerty – Mountain Mint Films
DJ/Band: The Eleven
Florist: Claire Satriano formerly of Mohegan Flowers
Bakery: Otseaga – Pete
Officiant: Butch!
Second Photographer: Jackie Connor