Mindy, take ten – maternity photography with Mindy, Justin, Grace and…??? in Buffalo, NY
This is my tenth (10TH!!!) opportunity to fulfill the roll of photographer for Mindy, this time for a spring time maternity session here in Buffalo, NY. From the time Mindy was a bridesmaid in a friends wedding back in 2014, all the way to these maternity photos with baby #2 in 2021, Mindy and her sweet family are no strangers to my lens.
We've revisited Delaware Park in Buffalo, NY a couple times over the years, but we certainly haven't exhausted locations within it yet. One of the best parts about Delaware Park is the absolute wealth of gorgeous backdrops for pictures. For this maternity photography session, we visited the east end of Hoyt Lake. I had spotted some HUGE blossoming cherry and willow trees on a recent scouting bike ride through there (my favorite way to find new locations in Buffalo). I knew in an instant this was our spot.
Little Grace has been the star of the photo show in recent years, but this shoot was mostly for momma. Grace and Justin were still able to join for a few family pictures though, probably some of the last as a family of three!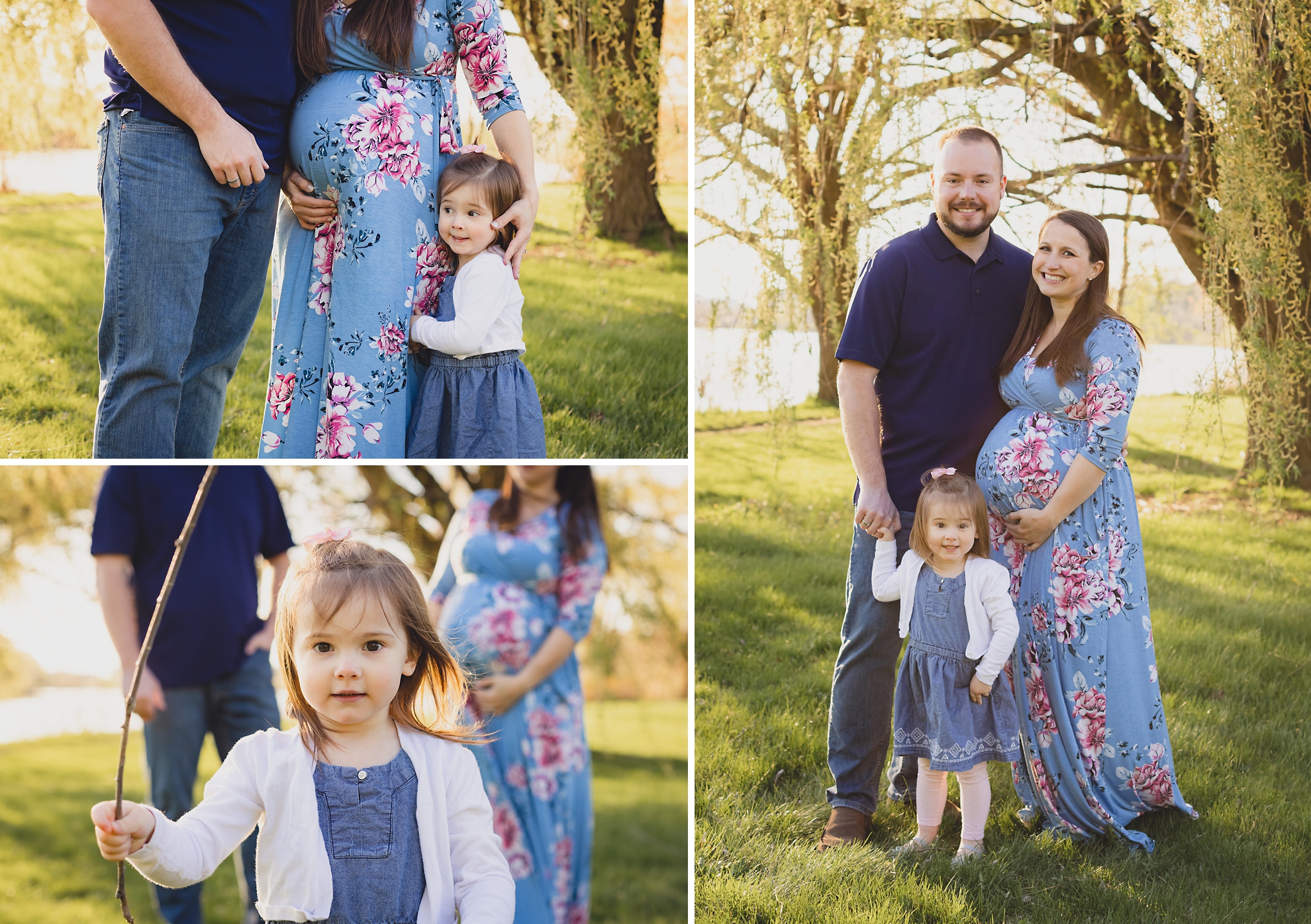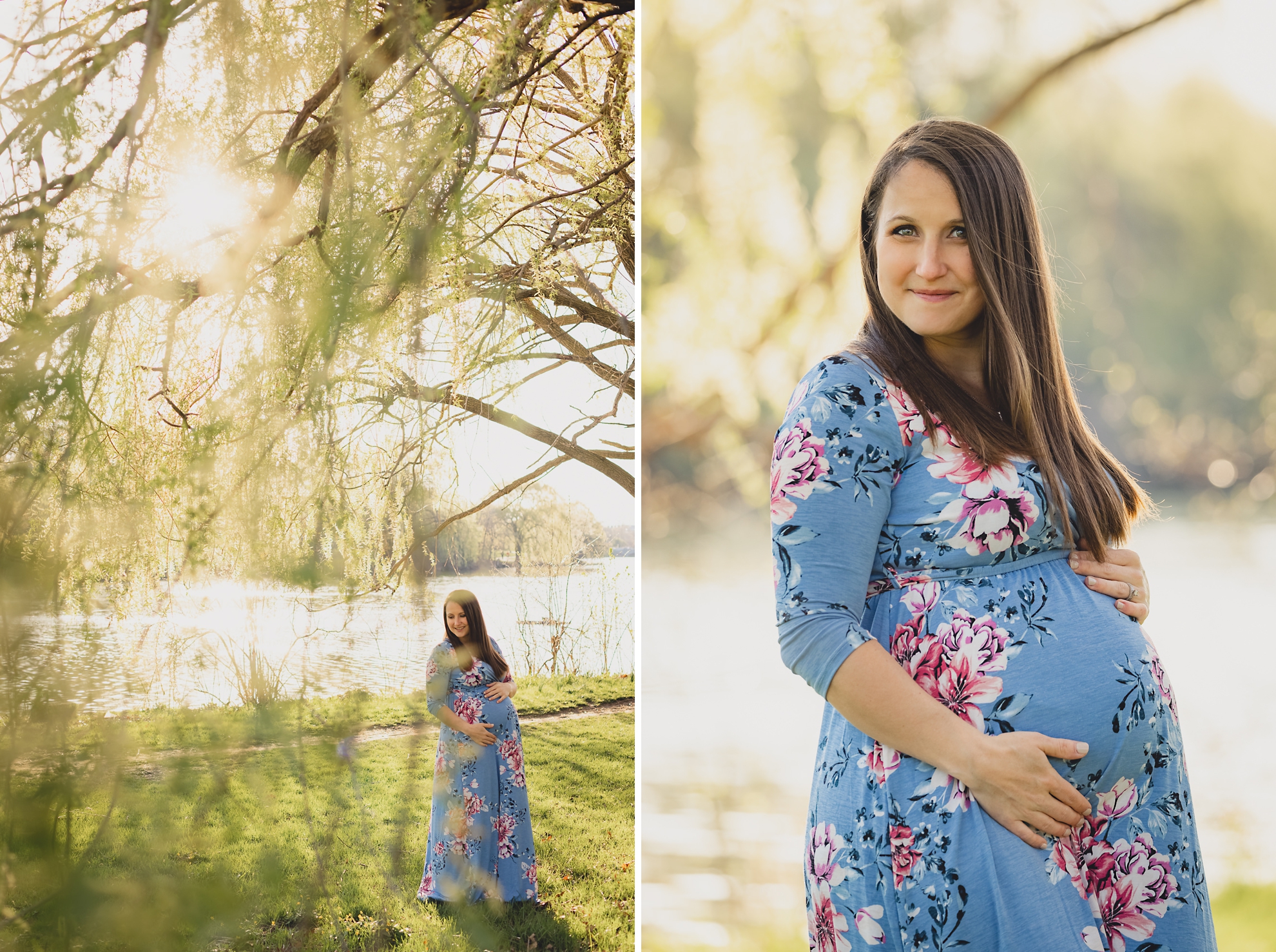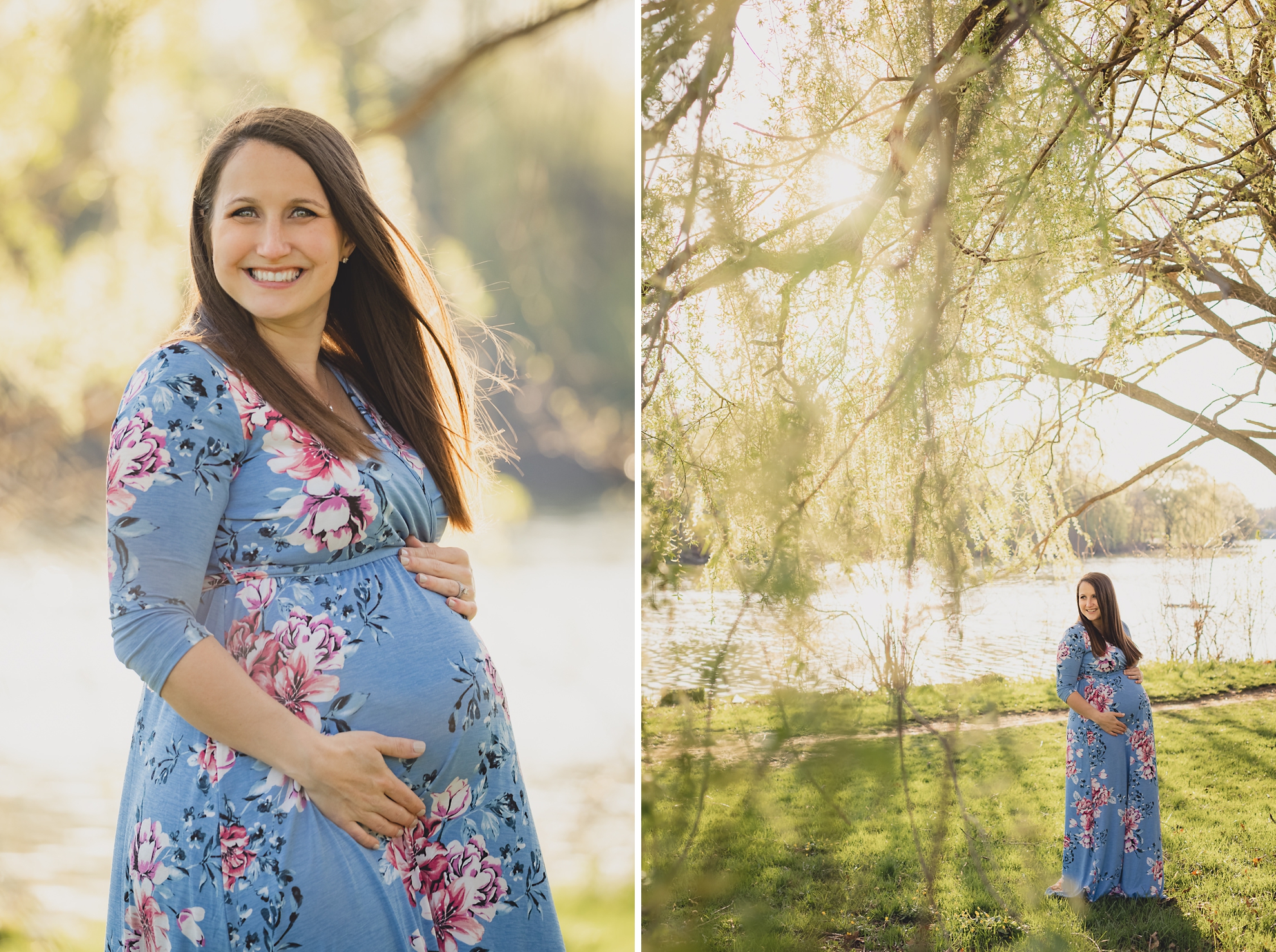 During Mindy's last pregnancy, I photographed her maternity portraits among the cherry blossoms in the Japanese Gardens of the Buffalo History Museum. I love the symbolism of spring and new life that the blossoms represent. We wanted to mix things up a bit this time though. Despite our best efforts, it was just TOO HARD to pass up an opportunity to shoot among these beauties! So while we had a different location for pregnancy two, we still picked one with gorgeous cherry blossoms. What sort of maternity photographer would pass up this scene?!






This last photo location was a "just trust me on this one" spot. I always tell clients, "hey, I can make a parking lot look great if I have to. That's what good photographers do." This location doesn't look like much in person. There are cars and houses behind it. It's really just a beat up staircase leading to a path most folks don't even realize is in the park. But wowza. Once I had Mindy in place, I shrieked with joy knowing the photo gold we were about to make.

That's it for this one. Looking forward to meeting this lil' baby soon!
If you're just aching for more from this sweet family, check out the pictures we took for Grace's second birthday over the summer at Knox Farm!
And if you're looking for a maternity photographer in Buffalo, NY, please reach out here!