Kelly + Kristen
When my friend Mark told me his friends Kelly and Kristen were looking for a photographer for their wedding at Delaware Park's Marcy Casino in Buffalo, he added that they're, "that sort of BEAUTIFUL couple with the whole inner/outer beauty thing going on." He sold these two short.
Kelly and Kristen have that undeniable THING. They're that couple you can't help but sit back and soak in what they're putting out. The attention they pay one another, the fun they have together, they're CONNECTED. Photographing that connection, that's my favorite, and one of the most inspiring aspects of being a wedding photographer for me.
…
Kelly and Kristen planned an easy going wedding in one of the most idyllic settings in Buffalo, Marcy Casino in Delaware Park. When we met before the wedding, they described their vibe as sweet, light and fun. This wedding was all that and then some.
We began the day at neighboring Hotel Henry for few, "getting ready" photos and portraits on the front steps of the hotel. Kelly and Kristen wanted to spend every minute of their wedding day together and got ready in the same room. It was such a nice change of pace to photograph the excitement and anticipation of the day as a shared experience, and made for some of my favorite photos of the day.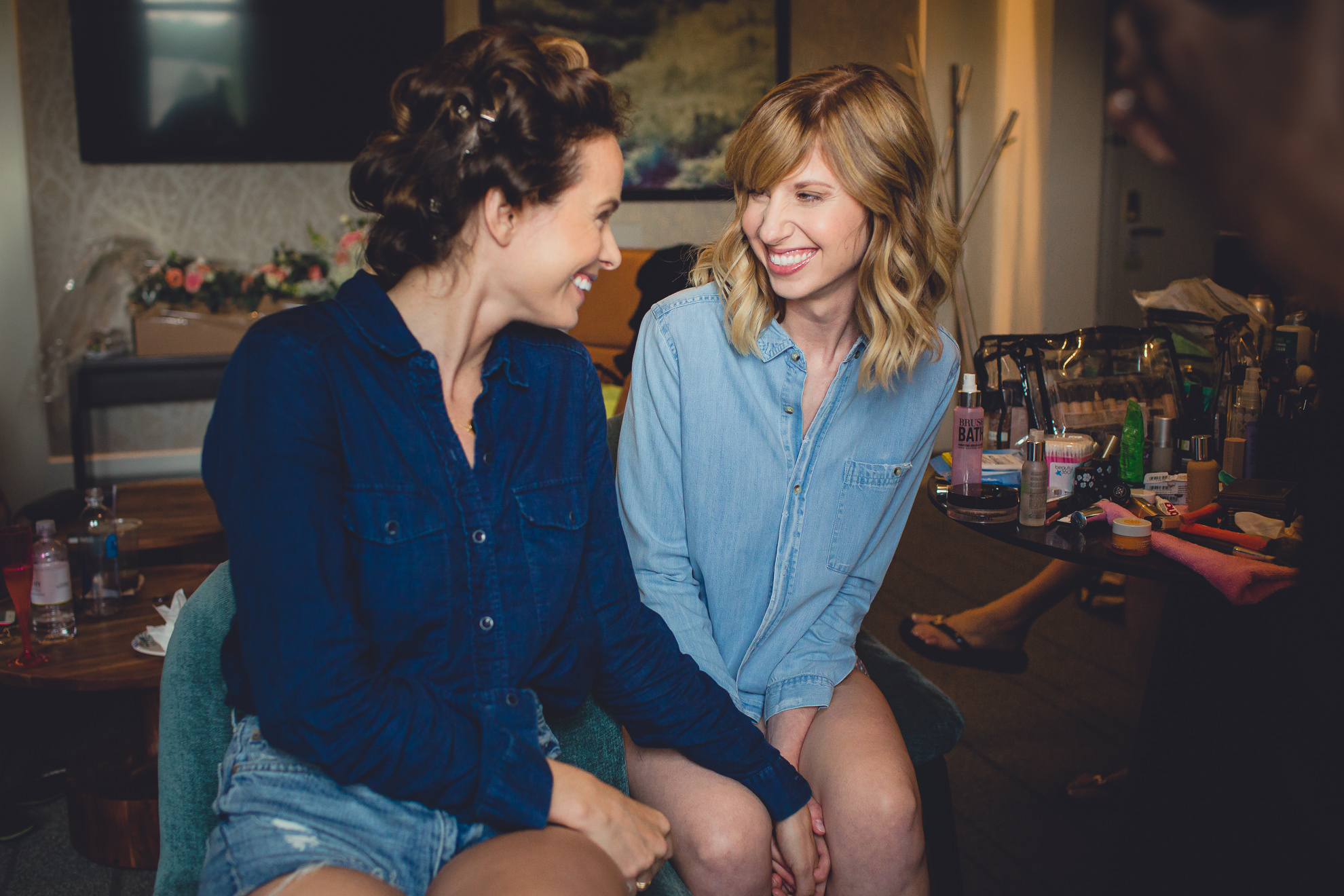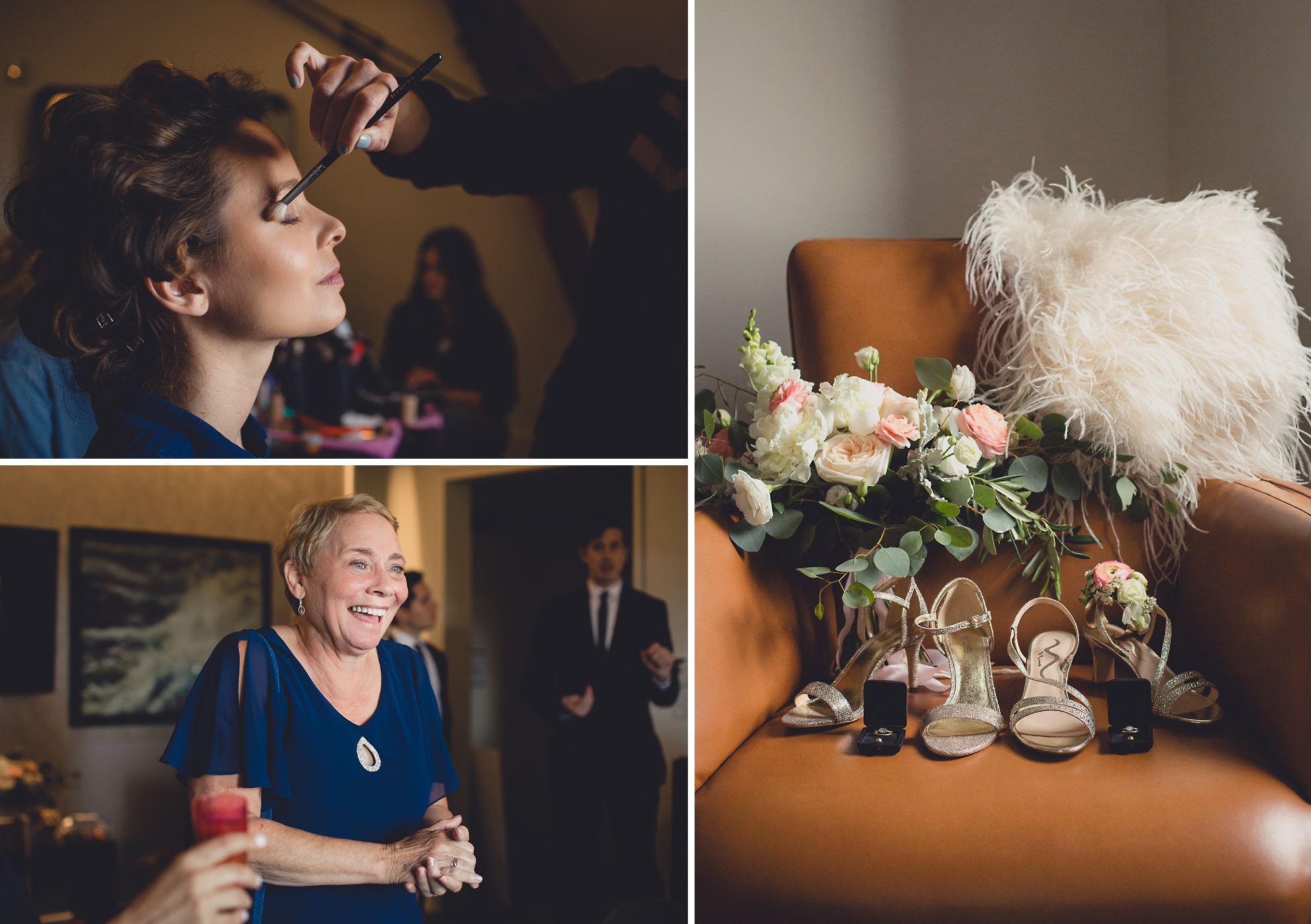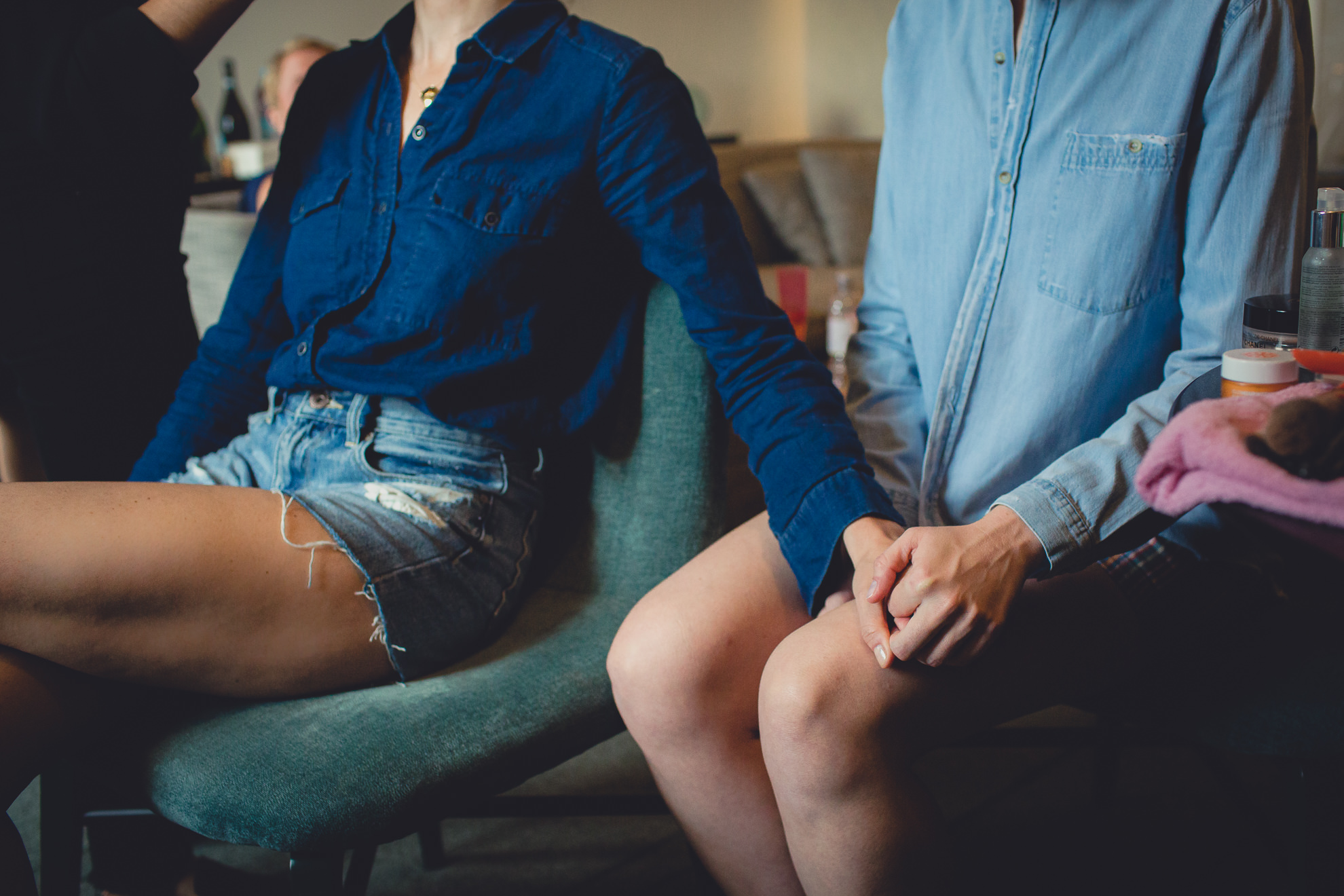 Just a couple blocks from the Hotel Henry in Buffalo was Kelly and Kristen's wedding ceremony and reception venue, Marcy Casino in Delaware Park!
Conveniently, Hoyt Lake and the Albright Knox Art Gallery are located within Delaware Park and serve as beautiful backdrops for wedding portraits.




We see you dad!




The butterfly!!!









Marcy Casino has two gorgeous options for wedding ceremonies, the Rose Garden and Hoyt Lake. Both are wonderful, but Kelly and Kristen opted for the lake.






I love this quiet moment Teri captured just before the brides walked down the aisle. It really illustrates the connection these two have to one another.




















Hovering above the ceremony site, Marcy Casino was ready to greet the wedding reception guests.












Nothing says Buffalo pride quite like beef on weck sliders with rainbow flag picks!

Kelly and Kristen's wedding party introductions turned into a full on parade. The wedding party carried rainbow streamers, cardboard cutouts of the couple (and their dog) and inflatable rainbow everything. Once the brides were introduced, the party danced (and high fived) throughout the room in classic locomotion formation.






The brides lead a rendition of "Happy Birthday to You" for their guests celebrating their birthdays at the wedding.












Outside Marcy Casino, a gorgeous Buffalo sunset awaited the wedding guests just before the dancing portion of the reception started on the terrace.














Almost forgot to make it official! You know Kelly and Kristen adored all their guests as they literally grabbed the two closest people to sign their marriage certificate.


As a photographer, I can tell you this sort of dance floor awareness is rare, and this guests deserves all the props.












The evening ended with some VERY smokey sparklers held by guests who were probably not in any condition to handle fire, but somehow we all escaped unscathed and this fun last photo was created.

Many thanks to Kelly and Kristen for having us document your wedding day at Marcy Casino in Buffalo! And thank you to all these venues and vendors who helped make the day so great!
Brides Preparation: Hotel Henry, RIP
Ceremony Venue: Hoyt Lake in Delaware Park
Portraits: Hotel Henry and Hoyt Lake (Albright Knox in background) at Delaware Park
Reception Venue: Marcy Casino / The Terrace
Hair + Makeup: Kassie Depke for Groom Service
Florist: Flowers by Nature
Kelly's Jumpsuit: Jill Stuart Mara in ivory & Rosemary Shrug for BHLDN
Kristen's Dress: Tomomi Okubo
Officiant: Erie County Court Judge, Sue Maxwell Barnes
Bakery: Muscareil's
Second Photographer: Teri Fiske