Madeline and Will's Wedding Engagement Proposal Photography at Whirlpool State Park in Niagara Falls, NY
This profession takes me to many beautiful places and introduces me to many amazing people. Sometimes those places and people end up being right in my own backyard, so to speak, and help me further appreciate the bounty of beautiful landscapes we have right here in the Buffalo/Niagara region. In this case, helping Will plan his trip to Niagara Falls and Whirlpool State Park for his wedding proposal to Madeline was such a fun opportunity to put together a ton of recommendations for their trip and really reflect on all that's special about the area. Not to mention, an opportunity for me to create some beautiful photography in one of my favorite places!
Will and Madeline were traveling to Niagara Falls, NY from Chicago, IL. Needless to say, Will figured this would be as good a place as any to propose. And since Niagara Falls felt a little…cliche, he didn't think Madeline would be fully expecting it (he was right!). Will was naturally imagining Niagara Falls itself as the background for their shoot when we first started planning. As we went back and forth with different ideas, it just didn't seem to be the right fit for their personalities or the way he visually imagined it though. The hustle and bustle of a tourist destination just wasn't the right mood.
We eventually settled on one of my absolute favorite places to spend time, Whirlpool State Park. Whirlpool is just a bit down river from the Niagara Falls and features an incredible rocky gorge and some of the most intense rapids in the world! It's also much quieter than Niagara Falls since it requires a little bit of hiking to get to.
I posed as a tourist/nature photographer and was in the gorge ahead of them. I took pictures of the birds, river and fall foliage, just trying to blend in. Will and I came up with a scheme so he would know exactly where to take Madeline for the proposal. It worked like a charm. I lingered behind them as they took in the scenery, photographing the entire thing.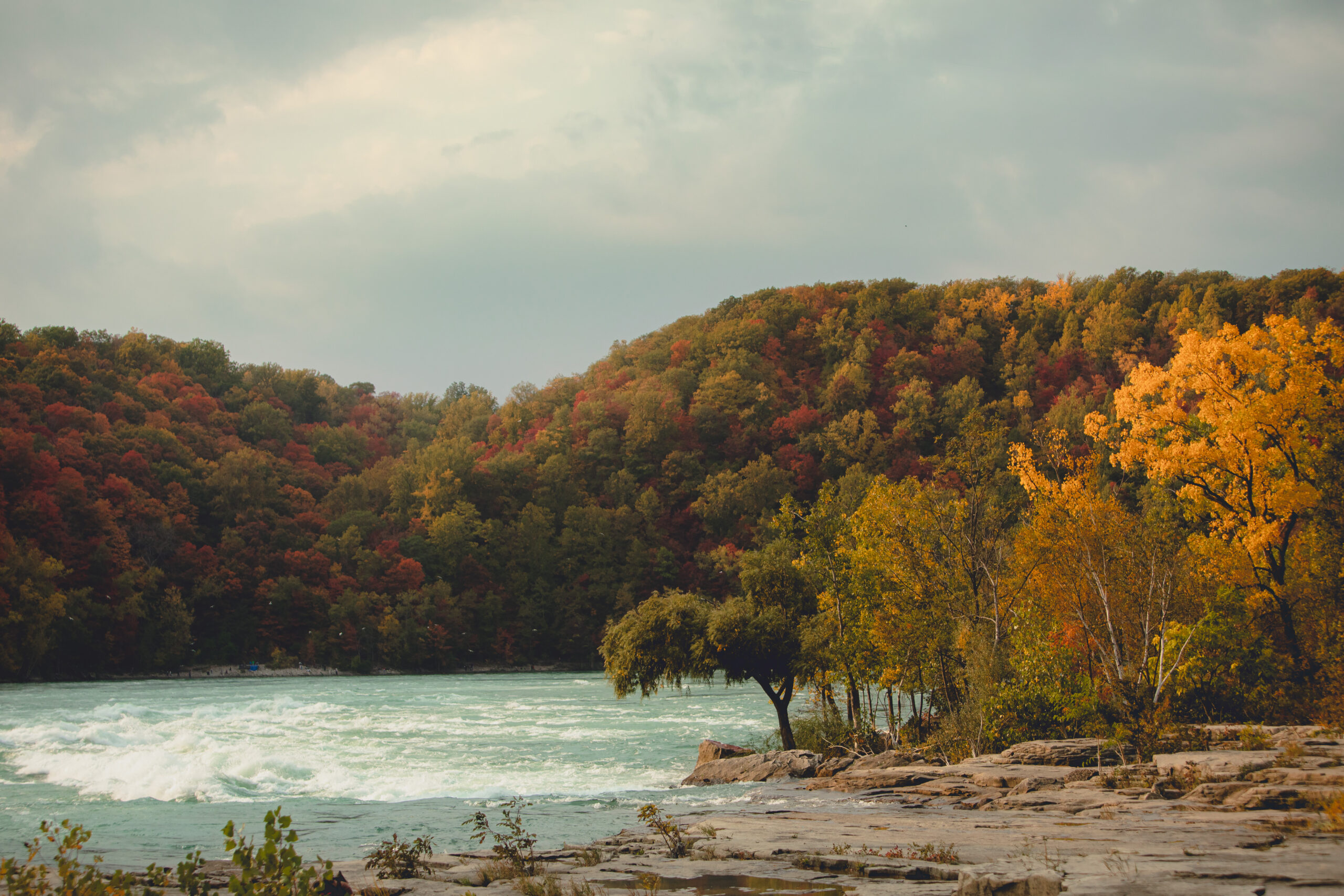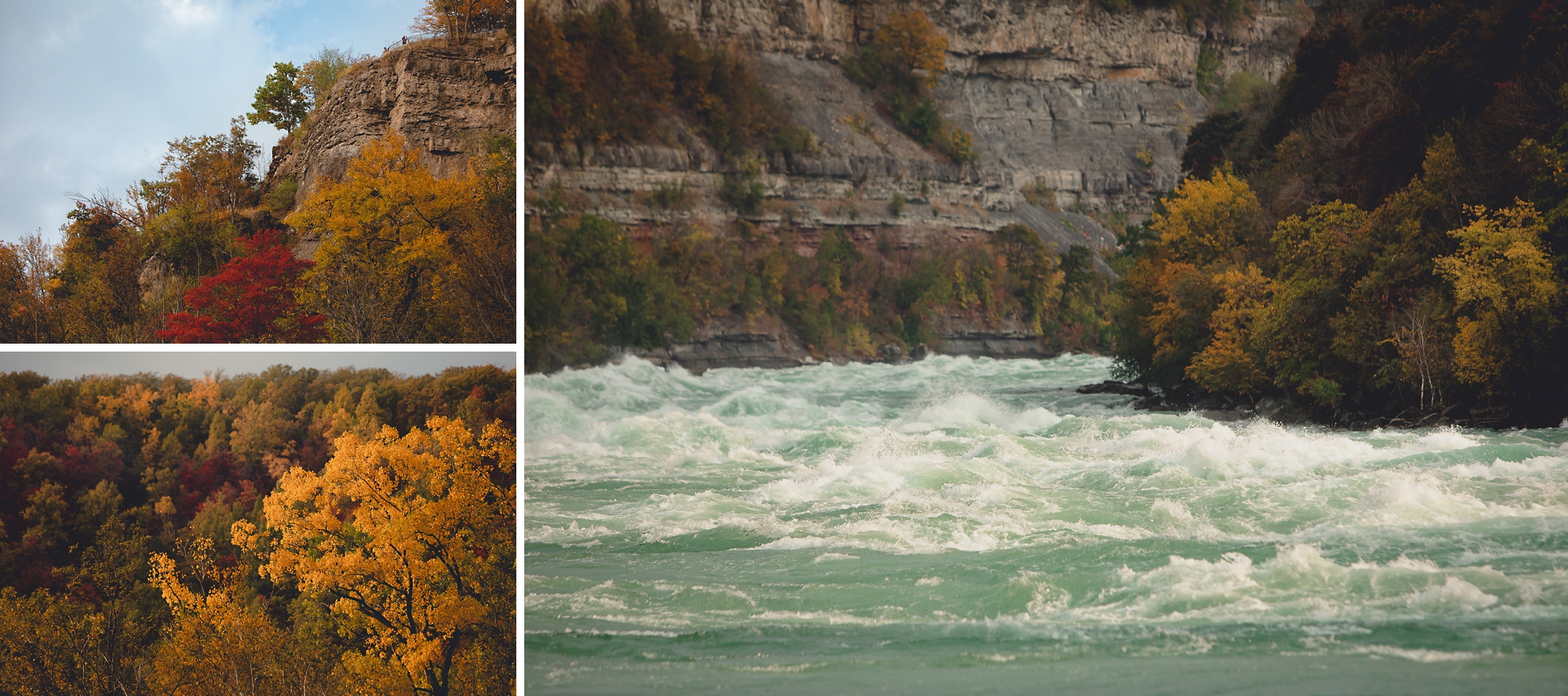 There they are! Do you think Madeline was impressed?


















Doesn't get much more picturesque than this! Many thanks to Will for trusting me to capture this beautiful moment in their lives and for trusting all my vacation recommendations as well! I had so much fun helping plan their trip (right down to the donuts they ate for breakfast) and am so grateful to have been there to photograph this awesome, transitional time in their lives.
If you or someone you know is thinking about proposal photography in Niagara Falls (or WNY), please reach out here! I'd love to help you scheme and document your proposal for you!