Lisa + Tim
Wedding proposals might just be my favorite events to photograph. This proposal at Letchworth State Park surely added to that sentiment. Wedding proposals are such quick, fleeting events, but ones that completely change the trajectory of ones life. It's a huge milestone and one that should be documented! I love being part of the preliminary scheming and pulling it off on the day of. It's so very exciting and warms my heart each and every time.
Lisa and Tim's proposal plans began with a vacation to Buffalo, NY from Portland, OR. They made plans to spend some time in Buffalo, at Niagara Falls, and here at Letchworth State Park. But this wasn't going to be just any ordinary getaway. Lisa was planning to propose to Tim while peeping the fall leaves at Letchworth, and asked me to be there to document this milestone!
We planned for a sunrise wedding proposal shoot which meant I was up at 4:00 AM to make sure I was geared up and could make the drive out to Letchworth before the sun peeked out. I was the first one in the parking lot and got to spend a bit of time by myself photographing some scene setters. It was an incredible, foggy fall morning that was just breathtaking!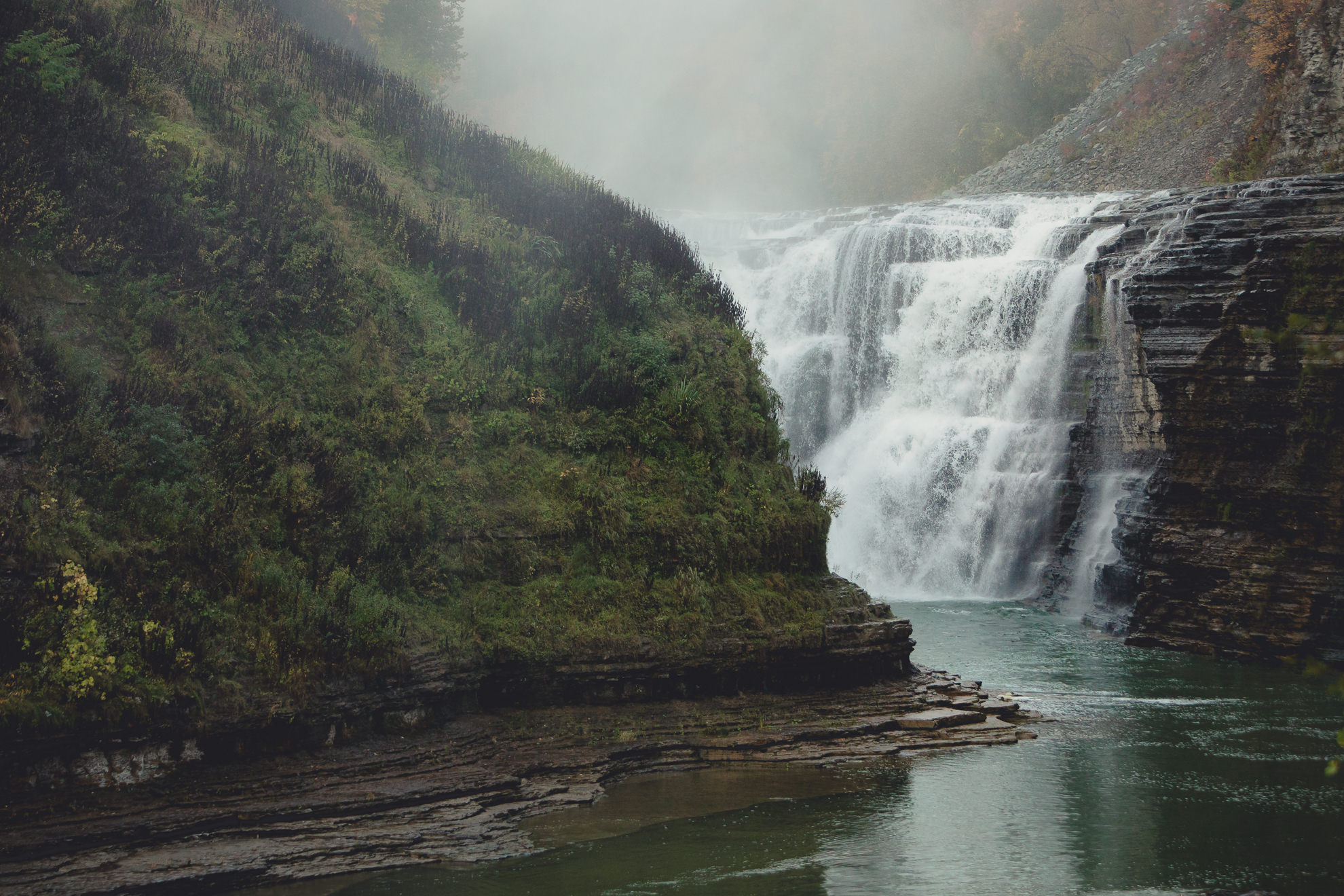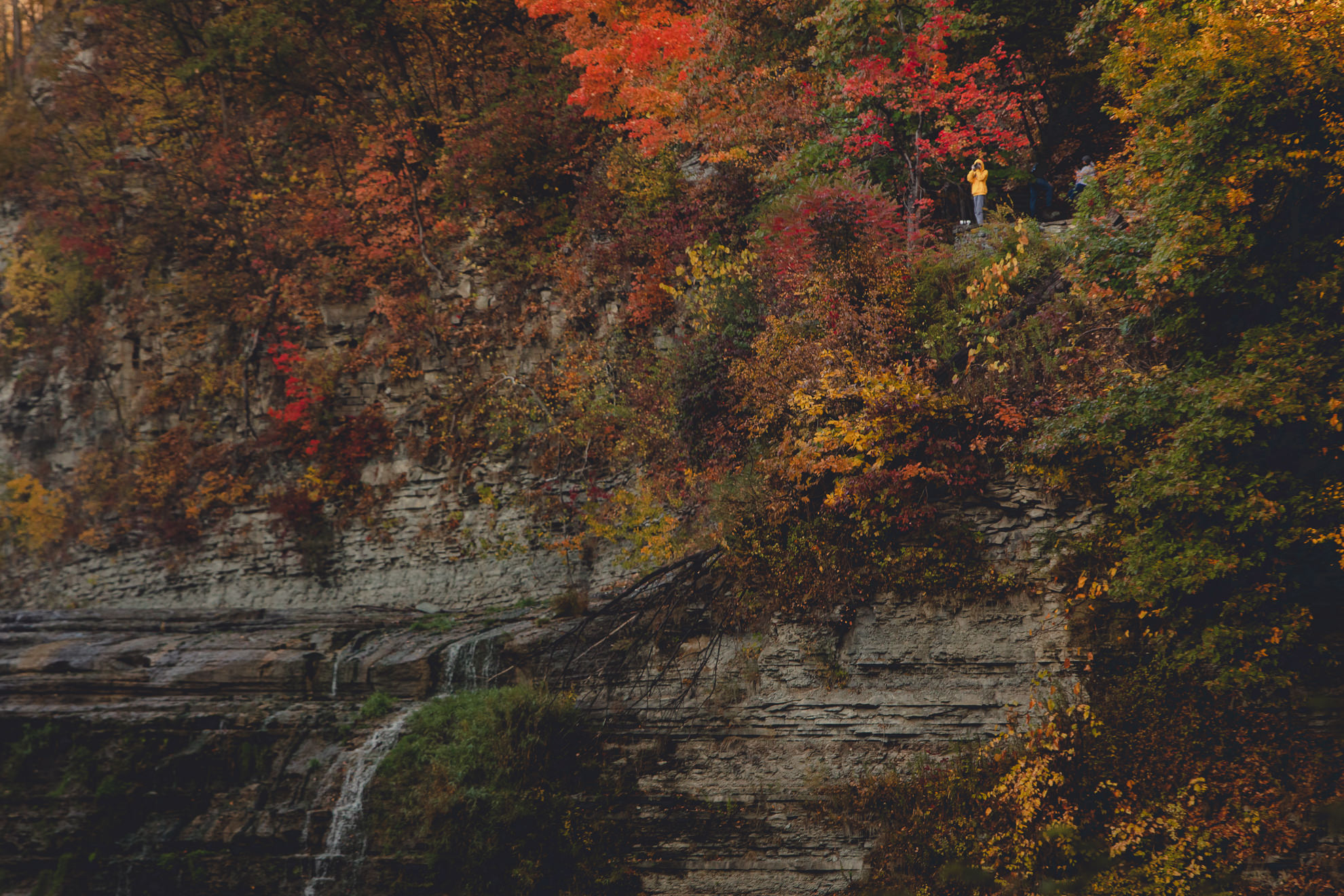 I watched the crowds as they began to roll in, keeping my eyes peeled for Lisa and Tim. Eventually they wandered to our per-designated spot and spent a few moments soaking in the all the Letchworth State Park scenery.

Lisa pulled the engagement ring out of her pocket and had it behind her back for what felt like an ETERNITY! Tim almost touched it a few times as they stood there.

Finally the moment was here and Lisa dropped to a knee and proposed to Tim.



He said yes!


We spent a little more time wandering to the Middle and Lower Falls for a few engagement photos before I left the newly engaged couple to enjoy Letchworth for the day.











What an absolutely epic spot for a wedding proposal right? Big thanks to Lisa for asking me to be part of this special day. I'm so happy to be witness to these important moments in my clients lives, especially on mornings as gorgeous as this!
If you or someone you know is planning a wedding proposal at Letchworth State Park or elsewhere in the WNY region, please have them reach out to me here!