Kelly + Brendan
Every wedding I photograph has it's own personality, its own energy, and the same goes for the people involved. From start to finish, working with Kelly and Brendan has come with a certain calm, a particular pleasantness, a simple joy that surrounds these two. And it reflected so plainly on the faces of the friends and family who joined them on their wedding day. You could just tell they were surrounded by a ton of love and support – it was a treat to be around. As if the warm energy from this couple weren't enough, they also planned an absolutely beautiful wedding reception just made for photography at Statler City in Buffalo, NY. But before we get to that – I started the day with Kelly at the fabulous new Curtiss Hotel while Steve joined Brendan and his wedding party over at Brendan's family's home.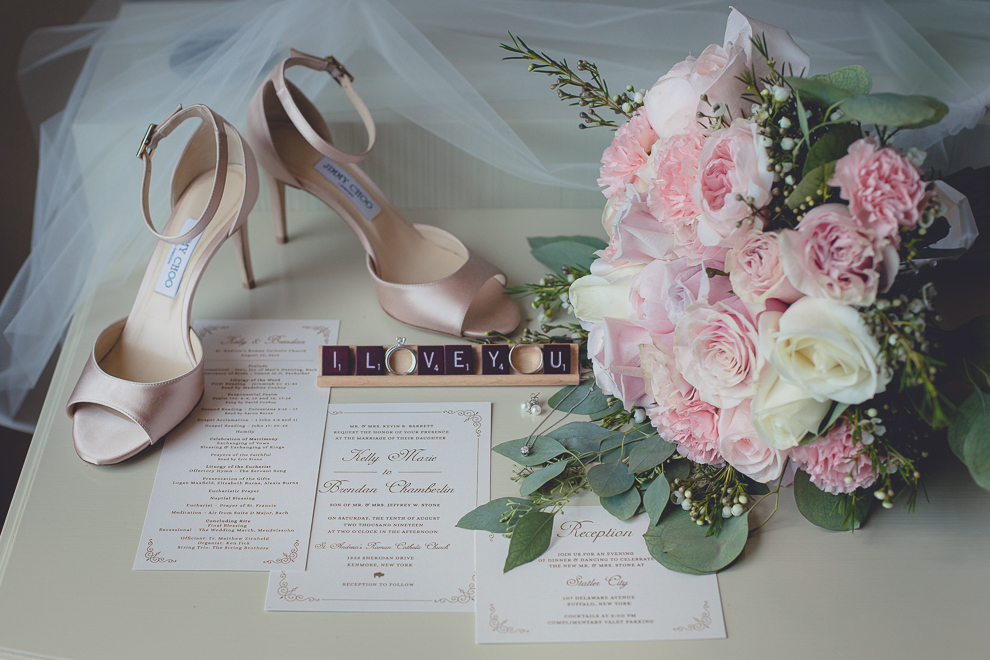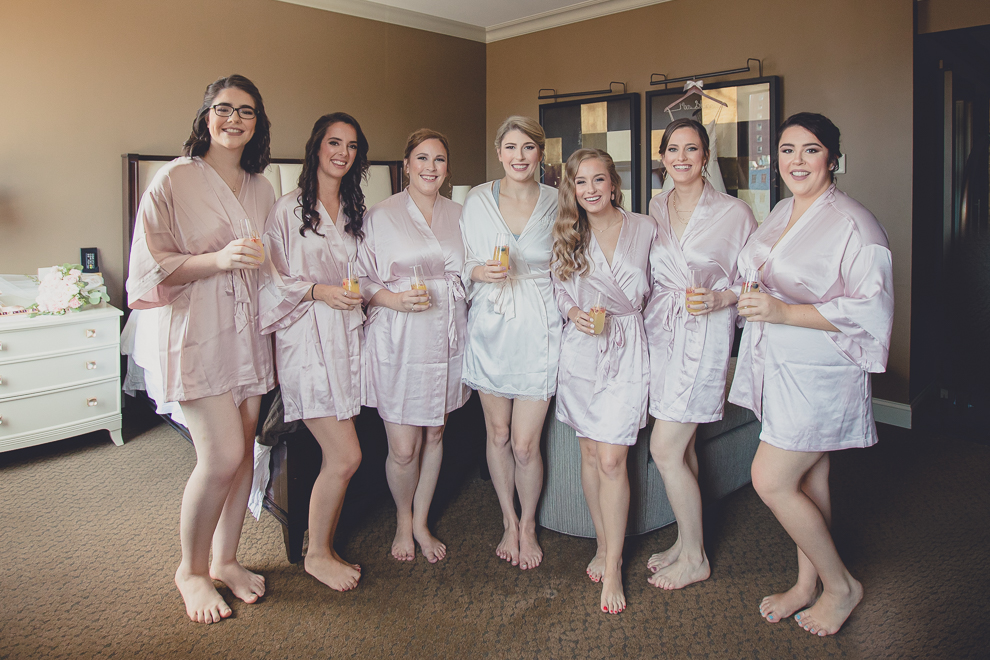 I'm not sure whose idea this photo was, but it has to be my favorite groomsman preparation photo of the year. Bravo Steve!






Kelly wanted to do a "reveal" with her bridesmaids, but Kelly's mom thought she would surprise these ladies with a reveal of her own!

Here are the real reactions as Kelly enters the room (:

On to St. Andrews in Kenmore, NY for the wedding ceremony!
































We ventured over to Delaware Park for some portraits with Kelly, Brendan and their wedding party. This Park has so many iconic backdrops, from the Albright Knox Art Gallery to Hoyt Lake, the Ivy Bridge to the Rose Garden, it's easy to see why this location is so popular for wedding photography!



















On to the Statler in Buffalo, NY for more photography!
We wrapped up our day with a big, beautiful wedding reception at Statler City's Terrace Room, one of Buffalo's most elegant ballrooms and one my favorite venues for photography in Buffalo.













This nook in Statler City is a little corner of Buffalo I've returned to for photography time and time again. Almost every wedding I photograph here you can find me on this terrace moving around cocktail tables and checking back in to the room repeatedly as I wait for the perfect light. And so here it is! You sure shine bright in the golden hour, Statler City!





































This photo was supposed to be an organized group photo… I think it's perfect, but it should be noted that this is what group photos look like when they're taken at the end of the night!

Many thanks to Kelly and Brendan for having us document your wedding photography at the Statler in Buffalo! And thank you to all these venues and vendors who helped make the day so great!
Bride Preparation: Curtiss Hotel
Groom Preparation: Private Residence
Ceremony: St. Andrews
Portraits: Albright Knox, Hoyt Lake and Ivy Bridge at Delaware Park
Reception: Statler City
Hair + Makeup: Care Frandina (hair) / Katie Morski (mua)
Florist: Maureen's
Bakery: Muscoreil's
DJ: H+H
Transportation: Triple Crown Limo
Videographer: Black Horse
Second Photographer: Steve Karosik