Erin + Rigo
A big Buffalo ballroom wedding was planned for May at 500 Pearl. But 2020 said… nah. Erin and Rigo decided to postpone to the fall as so many couples did, only realize the realities of that were dwindling as time went on as well. But the show must go on and so these two devised an entirely new plan for a late summer micro wedding in WNY instead. Erin and Rigo were able to keep their ceremony location, St. Peters Church in Lewiston and moved their reception to a perfect river side tent at the Youngstown Yacht Club.
I began the day with Erin at her family's home for a few quick photos before heading to the church. Meanwhile second photographer, Steve, joined Rigo at the lovely Niagara Crossing Hotel and Spa in Lewiston.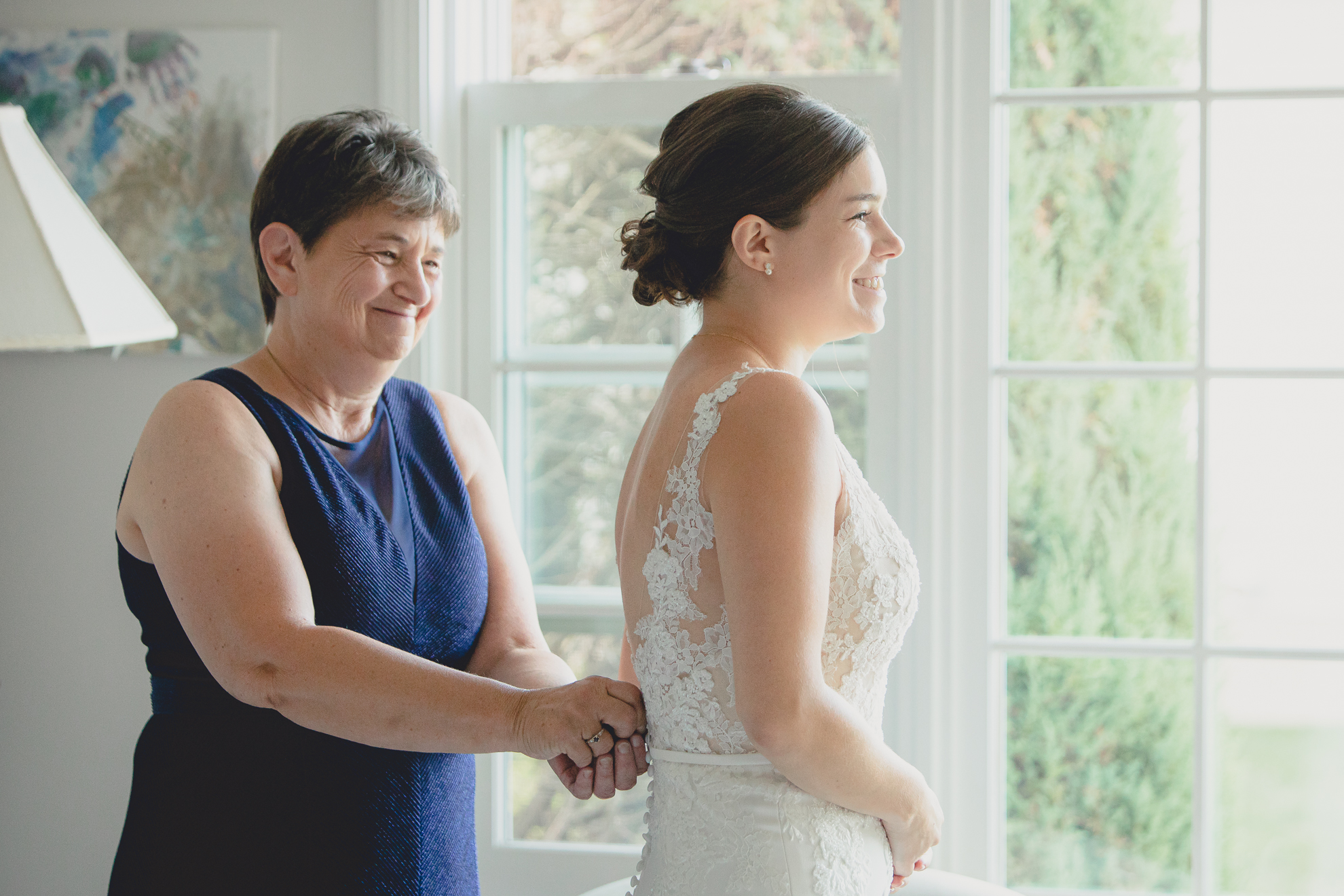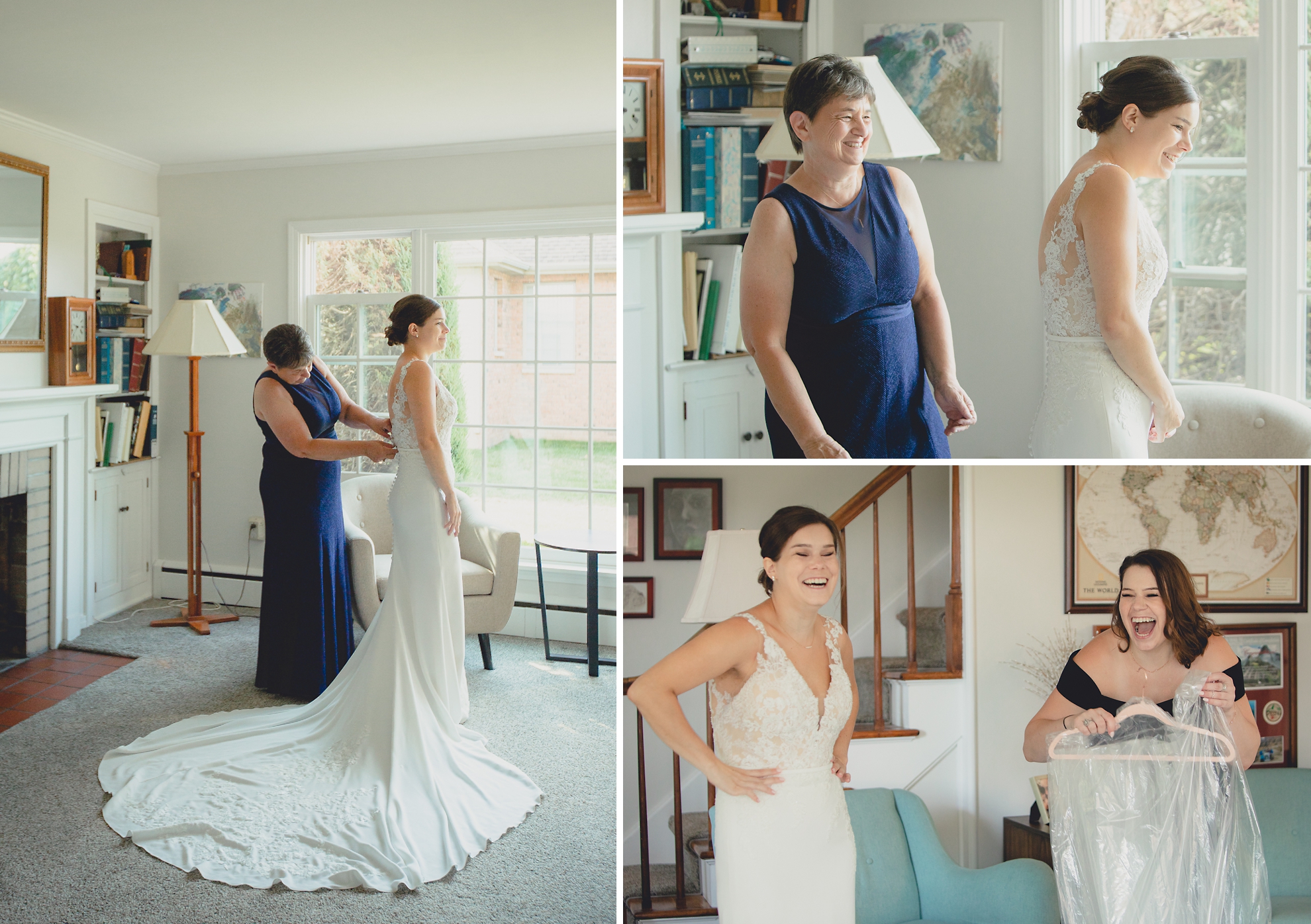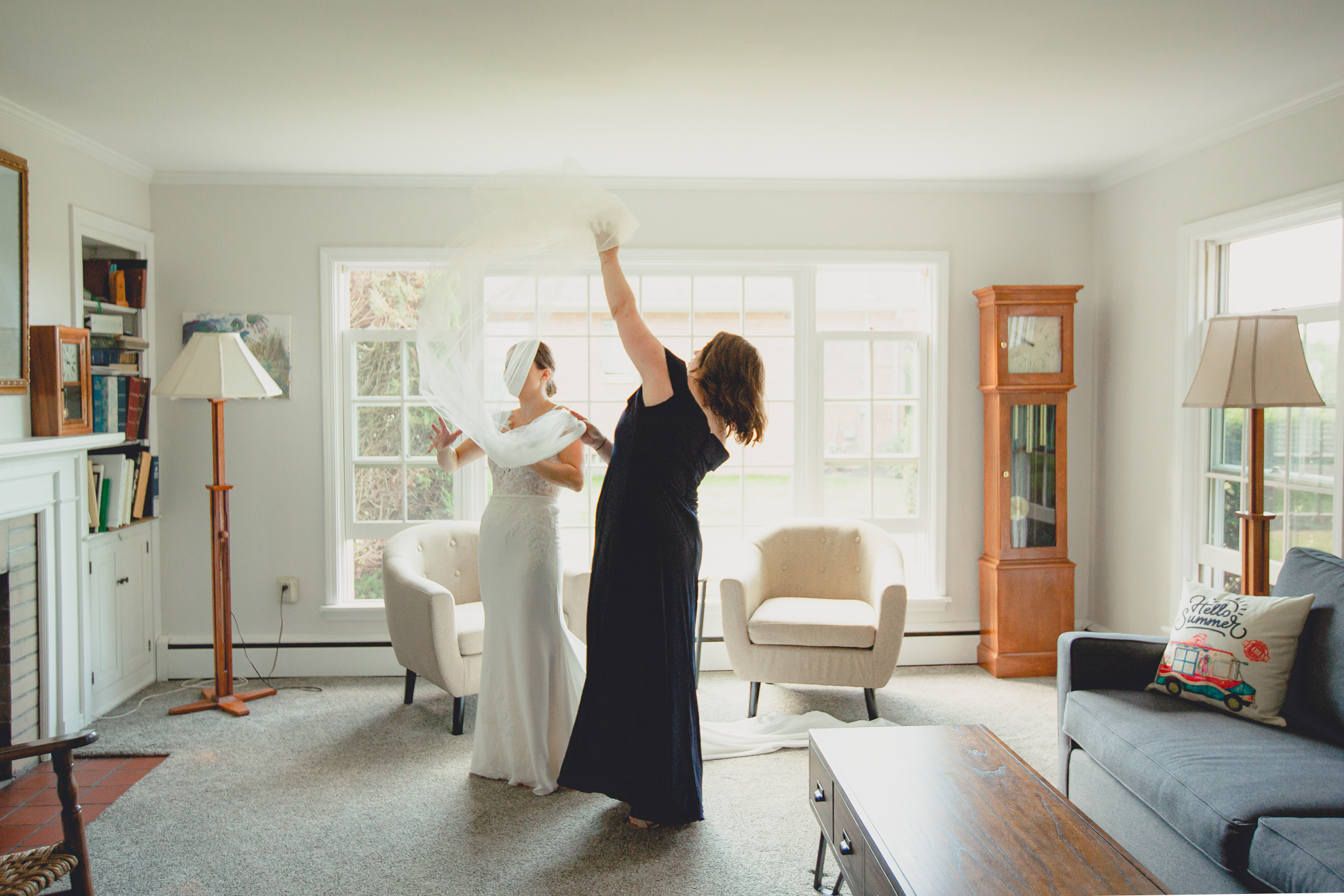 Erin and her dad arrived to the wedding ceremony at St. Peter's Church in style in one of his vintage cars!


I happened to grow up in Lewiston and actually went to St. Peter's church as a kid. This ceremony was so nostalgic for me having spent so much time here back in the day.









This is Erin's Grandma, still taking speaking engagements in her 90's. (:









We took a quick ride down to Lewiston Landing for portraits of Erin and Rigo with their families and their wedding party. The gorge of the lower Niagara River is seen in the background – such a gorgeous spot for portraits!






From Lewiston we left friends and family for a little bit to venture off to Buffalo. Erin and Rigo live in Brooklyn now where they are both teachers. They consider themselves "city people" and really wanted a more urban backdrop for some of their photos. Going to Buffalo specifically was extra personal because while Rigo is from Brooklyn, he actually attended Canisius College here in Buffalo! The couple met back in Brooklyn, but Buffalo is still a special part of both their histories, so taking this short drive was a no brainer.










This silhouette from Steve is the coolest happy accident ever. I sent this photo to him to tell him how much I loved it to which he replied, "totally on purpose!" All I know is next time I'm here I will take a shot like this on purpose (:



After our portrait session, we met back up with the rest of the guests for a small, intimate wedding reception at the Youngstown Yacht Club!
The Yacht Club is situated on the lower Niagara River, just shy of where it meets Lake Ontario. They set up a tent right by the water with sunset views for miles. It was really such a beautiful, tranquil setting for a micro-wedding reception!


























I see a future photographer right here! He was taking photos of the reflections in his sunglasses! Very cool!!!










That's a wrap! Many thanks to Erin and Rigo for having us document their lovely wedding day, it was such a pleasure!
Additional thanks to all these great venues and vendors who made the day what it was!
Bride Preparation: Private residence
Groom Preparation: Niagara Crossing Hotel and Spa
Ceremony: St. Peter's RC Church
Portraits: Theater district of Buffalo, NY – Shea's Theater and Greetings from Buffalo Mural
Reception: Youngstown Yacht Club
Hair: Ciao Salon Niagara Falls
Florist: April Spencer Floral Design
Bakery: Erin's sister!!!
DJ: DJ Hassan
Second Photographer: Steve Karosik
If you or someone you know is interested in hiring a photographer for an upcoming WNY micro wedding, please have them contact me here!