When I first met Morgan and her mom for coffee in Buffalo, and Morgan told me about a wedding they had planned in her home town of Alden, I thought, "Alden? I *think* I've heard of that?" Needless to say, I didn't really know what to expect from this little town. Add to that, the groom Richie travels a lot for work and I hadn't met him until the day of the wedding – so I knew I was in for a little bit of mystery! Well… the day started like this: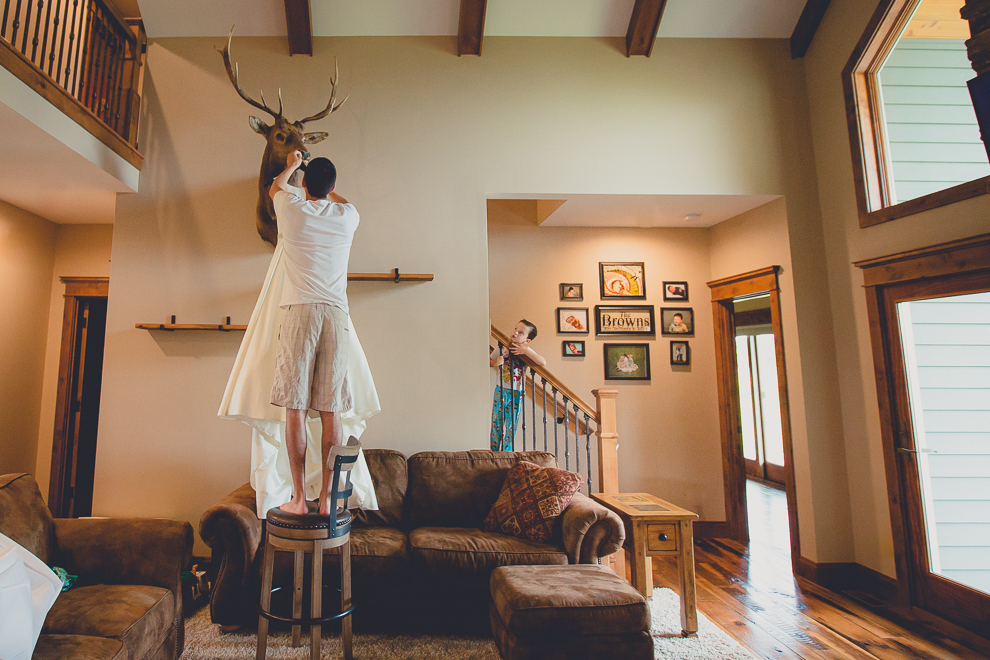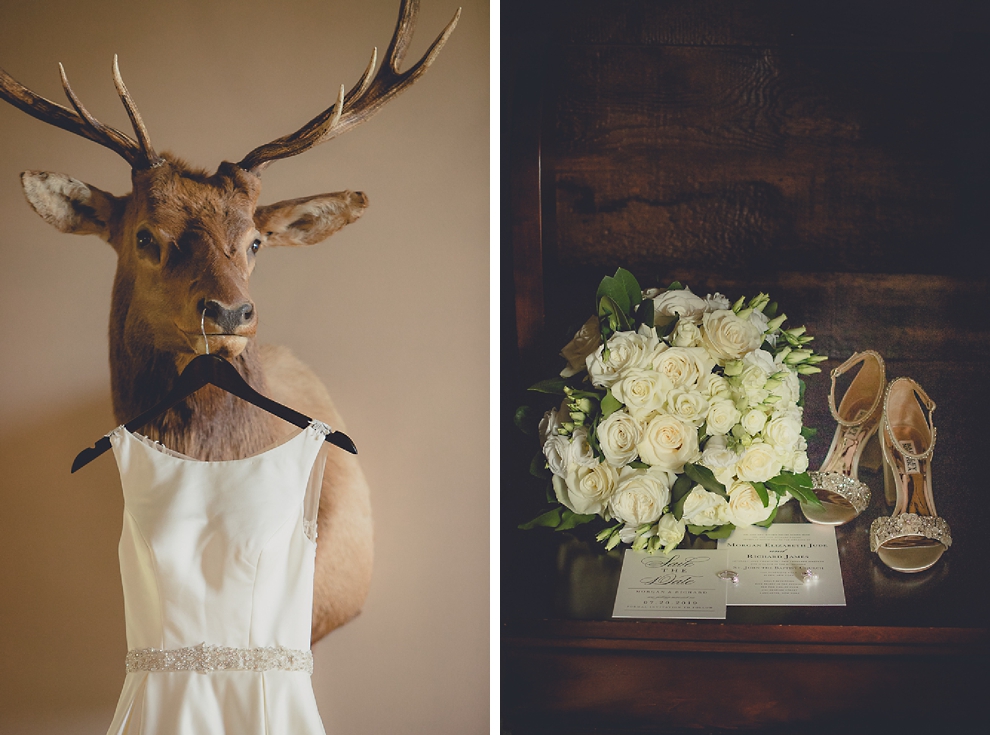 So, I guess that's how they do things in Alden! And I liked it. Meanwhile my second shooter extraordinaire for the day, Dorian, joined Richie and the groomsmen for a little while as they got ready for the ceremony.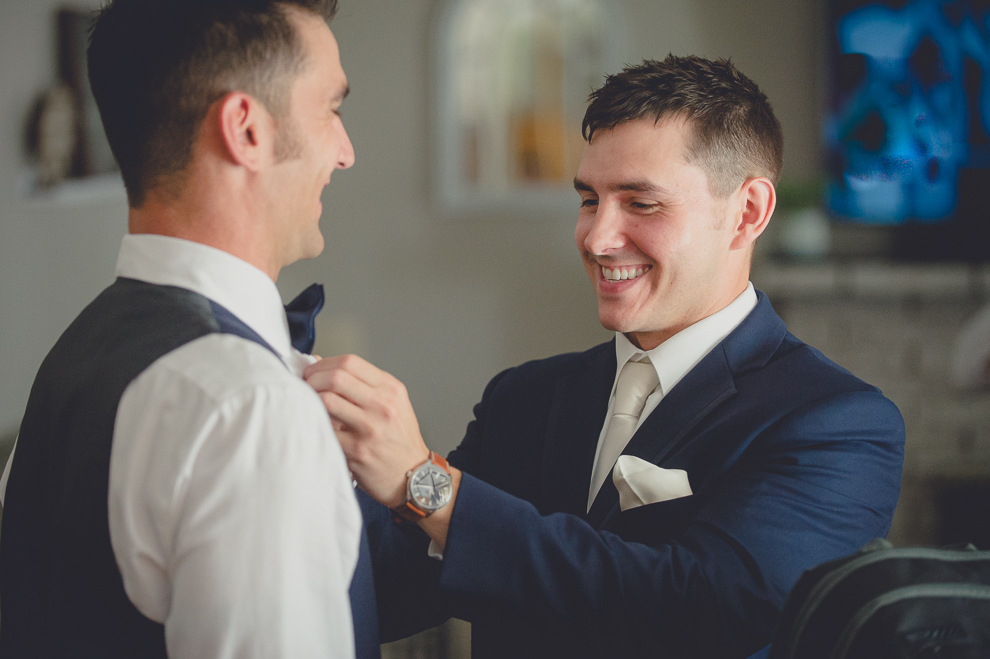 We had the sweetest little "first look" with Morgan and her dad, and then he helped out with the finishing touches.




We had a second reveal for the bridesmaids out in the main room of the house and this reaction was priceless!






A hop, skip and jump down the road was the sweetest little church, St. John's, where the ceremony was held.

















After the ceremony we made a mad dash for Buffalo to get photos at the iconic Albright Knox Art Gallery. Morgan and I must have done the math 5 different times to make sure we could make this happen on the wedding day, and I'm so glad it worked out! This spot is always a dream to photograph.
















After Albright Knox we headed to Fox Valley Country Club for a few more portraits and the reception. We rode around on golf carts to find a spot for pictures and when I saw this little hill sitting in the good light I knew we struck gold.




Sometimes bridal parties suggest poses and internally I'm like, "ohhhhhhhkay… do we have to?" and externally I'm all, "ok awesome, let's do it!" But this was a case where I absolutely loved what they threw together!





That lady in the front seat referred this wedding to me! I was already booked for her wedding, but she passed my info anyway, and I'm so glad she did! Thanks Tori!

Back up to Fox Valley for the reception!










































Toy Bros DJs always do an aweasome job getting the crowd amped for photos, no exception here!

Morgan's cute shoes kill me in this one!




Many thanks to Morgan and Richie for having us document your day! And thank you to all these venues and vendors who helped make the day so great!
Bride Preparation: Private Residence
Groom Preparation: Private Residence
Ceremony: St. John's – Alden, NY
Portraits: Albright Knox Art Gallery, Fox Valley Country Club
Reception: Fox Valley Country Club
Hair + Makeup: Salon Elizabeth
Florist: Buffalo Floral Art
Bakery: Ohlson's / Famous Donuts
DJ: Toy Bros (Mike)
Transportation: Buffalo Trolley
Second Photographer: Dorian Patrick