– featuring "a friends garden" with Bobby and Chelsea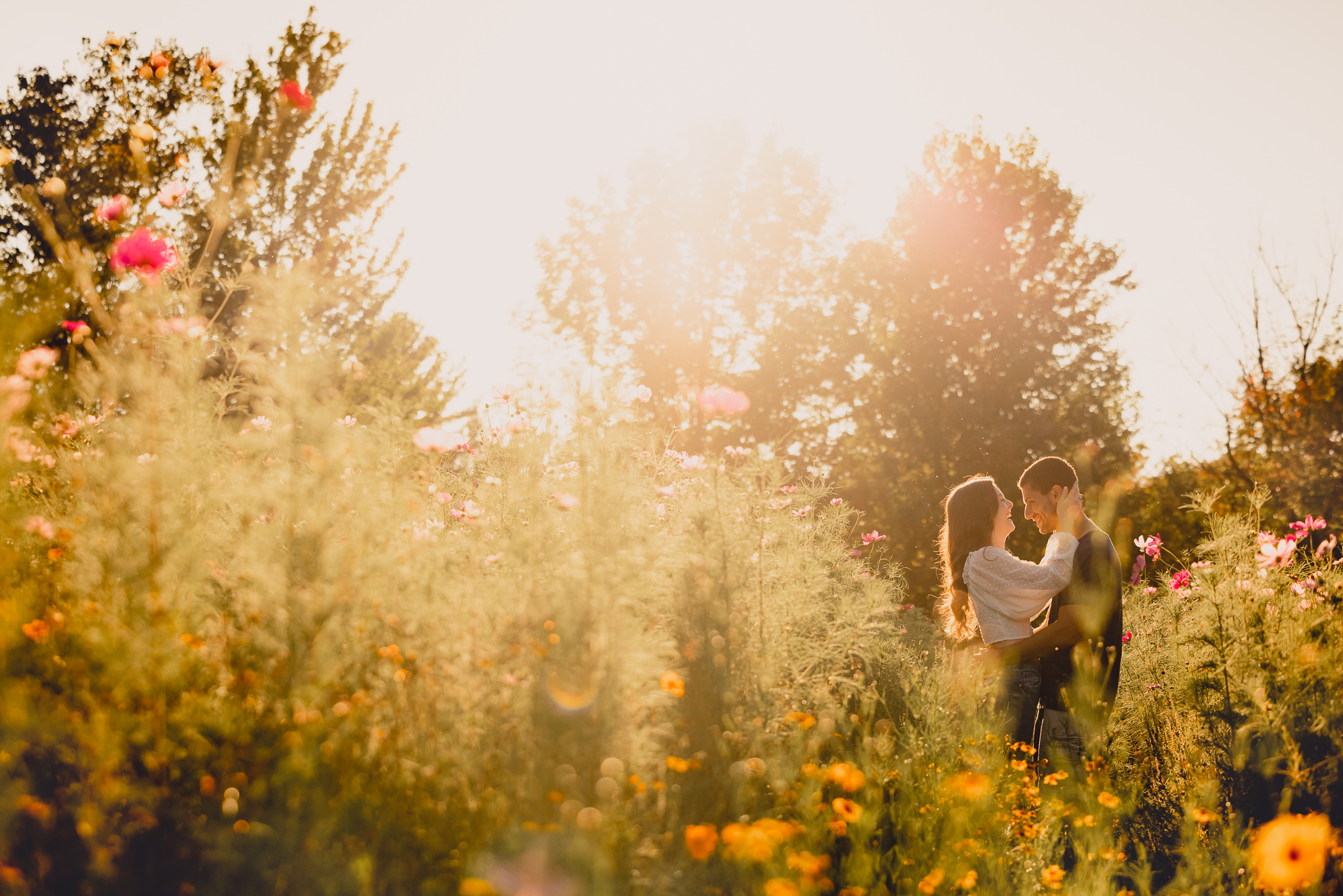 When an engaged couple tells me they already have a location in Buffalo picked out for their engagement photos, and it's "a friends house," the slightest pang of worry sets in. I love an adventure and a new challenge, but in those moments I can't help but wonder if the location is really ideal. But do you know what happens every single time? The shoot is amazing.
In fact, several of my absolute favorite engagement photo session locations have been on private property!
So how are couples picking such amazing locations for engagement photos around the Buffalo area?
Well, they aren't REALLY. Most couples don't typically know what photographers look for in terms of the best light, composition, etc. But what they are doing is picking a place that is personal to them, a place they feel comfortable and feels like "them." And THAT is the most important ingredient to a successful engagement photo shoot.
The entire purpose of an engagement photo session is to capture a special time in your lives, and so it should reflect your personalities! When a couple is in a location around Buffalo that they love, with the one they love, that energy SHOWS in the photos. A great photographer can make a parking lot look pretty. The location truly doesn't make the shoot.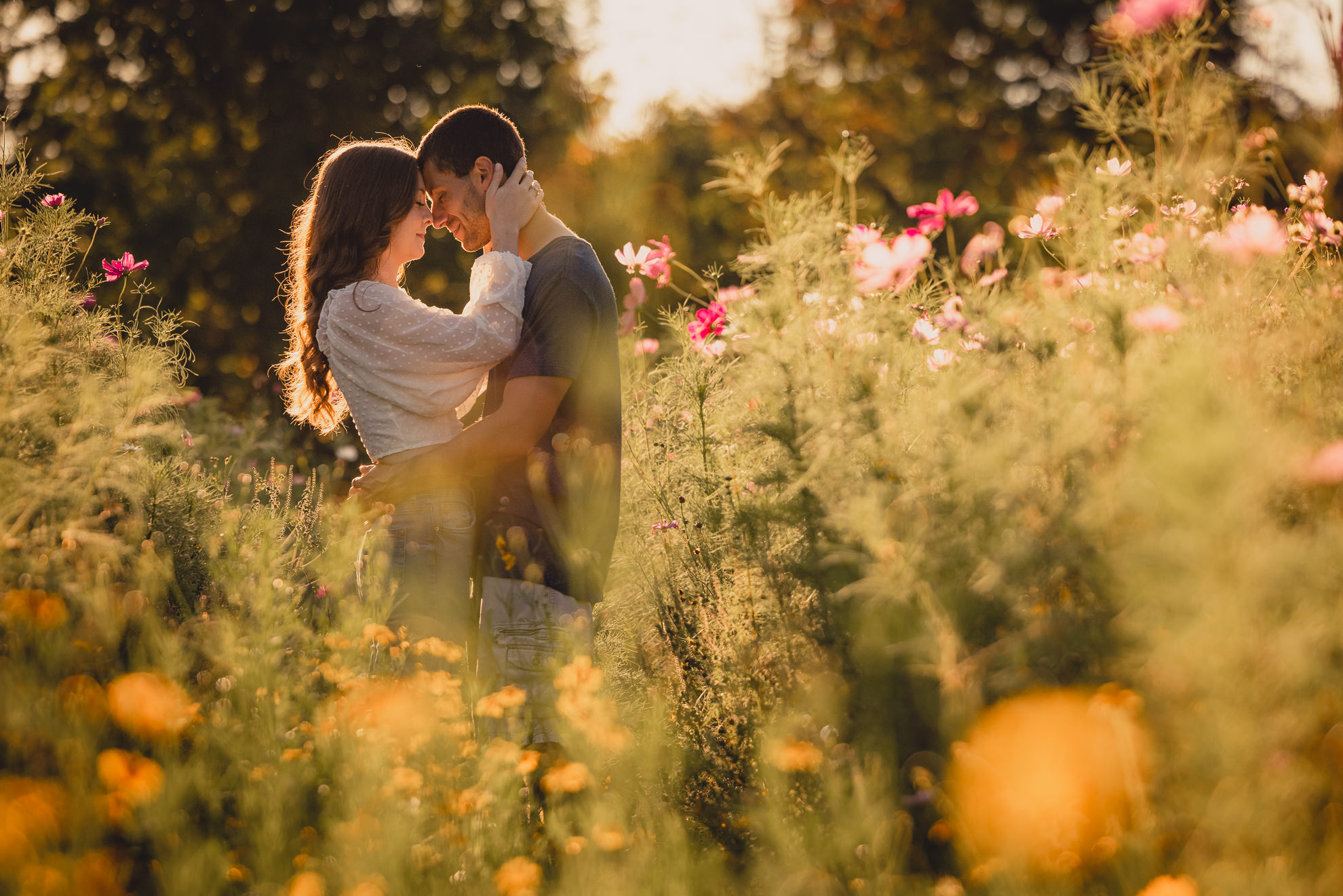 But… sometimes, a couple does NOT just pick a parking lot… they pick a place that's straight magic. When Bobby and Chelsea wanted to go to their friends house with a, "nice garden" I got nervous. But, adventure! So, off we went! Well, this garden just south of Buffalo was an absolute stunner and HUGE! A massive field of flowers was waiting for us and this photographers eyes were VERY pleased. And the best part? It was a place where this engaged couple felt good, and it shows!
Check out the rest of the highlights from Bobby and Chelsea's engagement photography session, at the best location for them, below!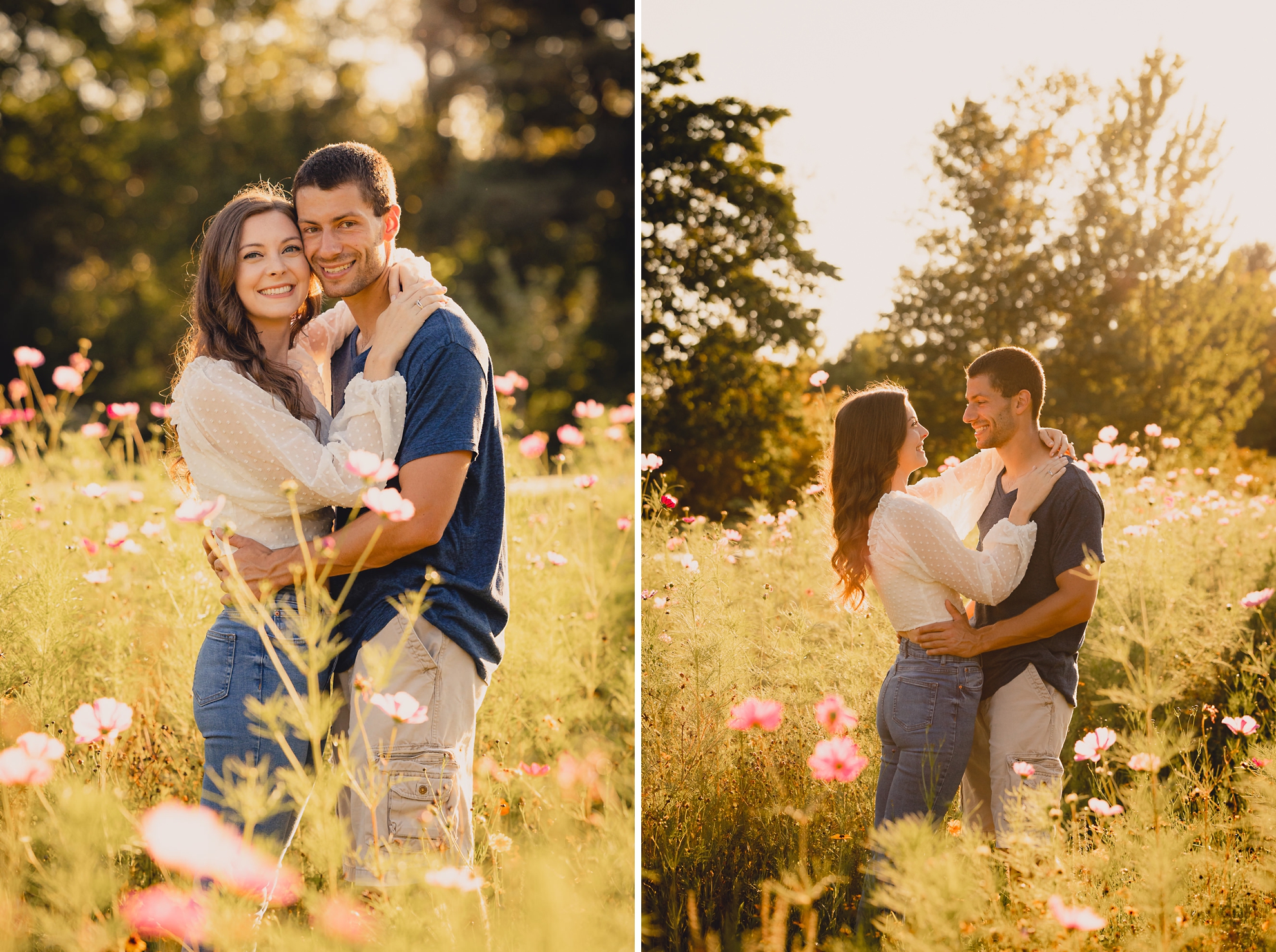 Curious about a location I think actually IS one of the best spots for engagement photos in Buffalo? Check out this session at Tifft Nature Preserve!
For another couple who made it their own, check out these engagement photos from the Erie County Fair!