Tahleen + Luke
I love when I get to know clients a little bit and really enjoy being around them, then meet their families and friends, and it just explains everything about how the couple came to be as they are. Tahleen and Luke were surrounded by such profound love and support on their wedding day, it was infectious to be around. I'm so grateful for the opportunities I get to document special moments for people who I know really appreciate it. It's unquestionably one of the highlights of this profession.
I began the day with Tahleen at her families home, which is now going to be the home she and Luke share! I love how much history there is here!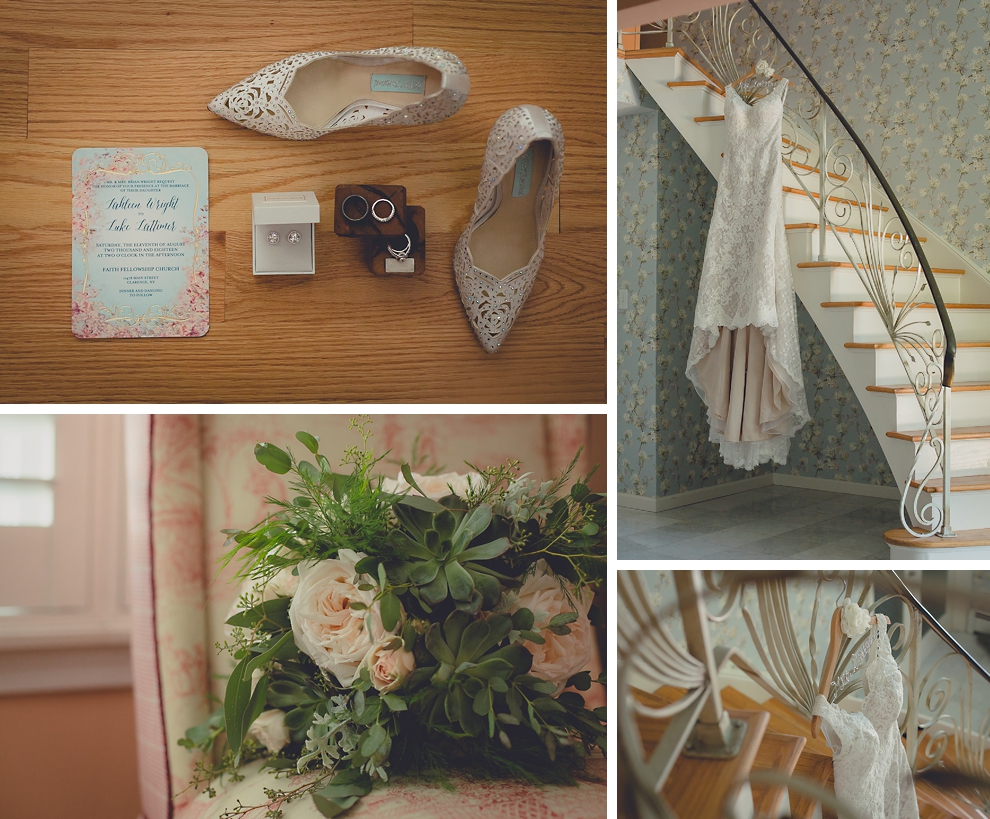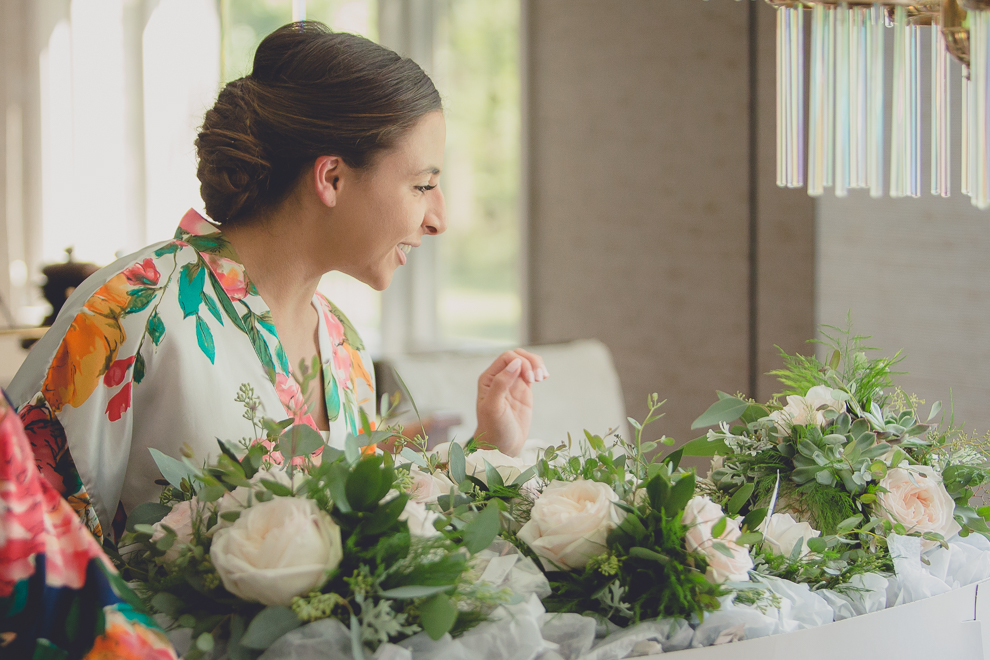 Generally when clients request a "first look" with their dad, that tells me they know dad might lose it a little bit. Tahleen's dad was certainly no exception. He was SO excited for this day, proud and grateful, and as soon as I set him up for the big reveal, he instantly started choking up. It was such a beautiful moment to witness!









Meanwhile second shooter extrodinaire Teri met up with Luke and the guys at their church, Faith Fellowship in Clarence, NY where they got ready for the day. Luke's socks clearly stole the show here. Cute socks are my favorite.







It doesn't take a whole lot of time in Tahleen's presence to realize she's a thoughtful person, but I just love this story about the cards her dad is holding in the picture below. So the story goes, when Tahleen was in 5th grade, she started making these index cards for when her dad was traveling for work – little pictures, bible verses, words of encouragement and so forth to remind him how much he was loved and missed. Tahleen's dad kept the notes with him, and now has 724 of them. SEVEN HUNDRED AND TWENTY FOUR. When Tahleen and Luke started dating, Tahleen started making Luke index cards as well and some of those have since been pinned to the wall in their house. When Tahleen's dad saw those cards hanging, he felt so thankful that she had Luke in her life and that Luke was getting his turn to receive the notes now. <3













After the ceremony we traveled over to Chestnut Ridge Park for a few portraits with the bridal party and family. Chestnut ridge has a lot of really beautiful nooks to photograph in, it seems like I find a new little spot every time I visit.








…When your parents have a really cute idea for a photo and you're just like, what?…



Every once in a blue moon a client will point out something stylistic that I do and it makes me SO EXCITED because it really means a lot to know that people notice these small things. When I turned Luke and Tahleen for this portrait below Luke commented something along the lines of, "you love that back light." Why YES I DO!!! (:




Onward to La Galleria for the reception! This campfire cookie cake stole a piece of my heart.




















Many thanks to Tahleen and Luke for selecting us to document this super special day. It was such an honor to be a part of it! And thanks to these awesome vendors below for their part!
Preparation: Bride – Private Residence / Groom – Faith Fellowship Church (Clarence, NY)
Ceremony: Faith Fellowship Church (Clarence, NY)
Officiant: Father of Bride
Portraits: Chestnut Ridge State Park
Reception: La Galleria
Flowers: Flowers by Johnny
Hair + Makeup : Jessica Bugay, Ape & Canary on Strathallan
DJ: Artistic Audio Entertainment
Cake: Tracy Wassink, The Ideal Cookie
Second Photographer: Teri Fiske