Portraits for Cheektowaga High School Senior, Andrew Lupejkis!
It was such a pleasure getting know Andrew last week during his senior portrait photography session at Delaware Park in Buffalo, NY. Andrew is such an compelling young man with a really diverse set of interests. It takes a special place like Delaware Park, with its own set of diverse backdrops, to match all these interests! Andrew's a trumpet player, a soccer goalie, a social media director for an NFL Podcast, a boyscout and a future computing security expert! How's that for a charismatic guy?
We began our session near Hoyt Lake with the lovely Albright Knox Art Gallery gracing the background.
Andrew plays trumpet through the music program at his high school, Cheektowaga Central, and also performs in the school plays and even jazz band!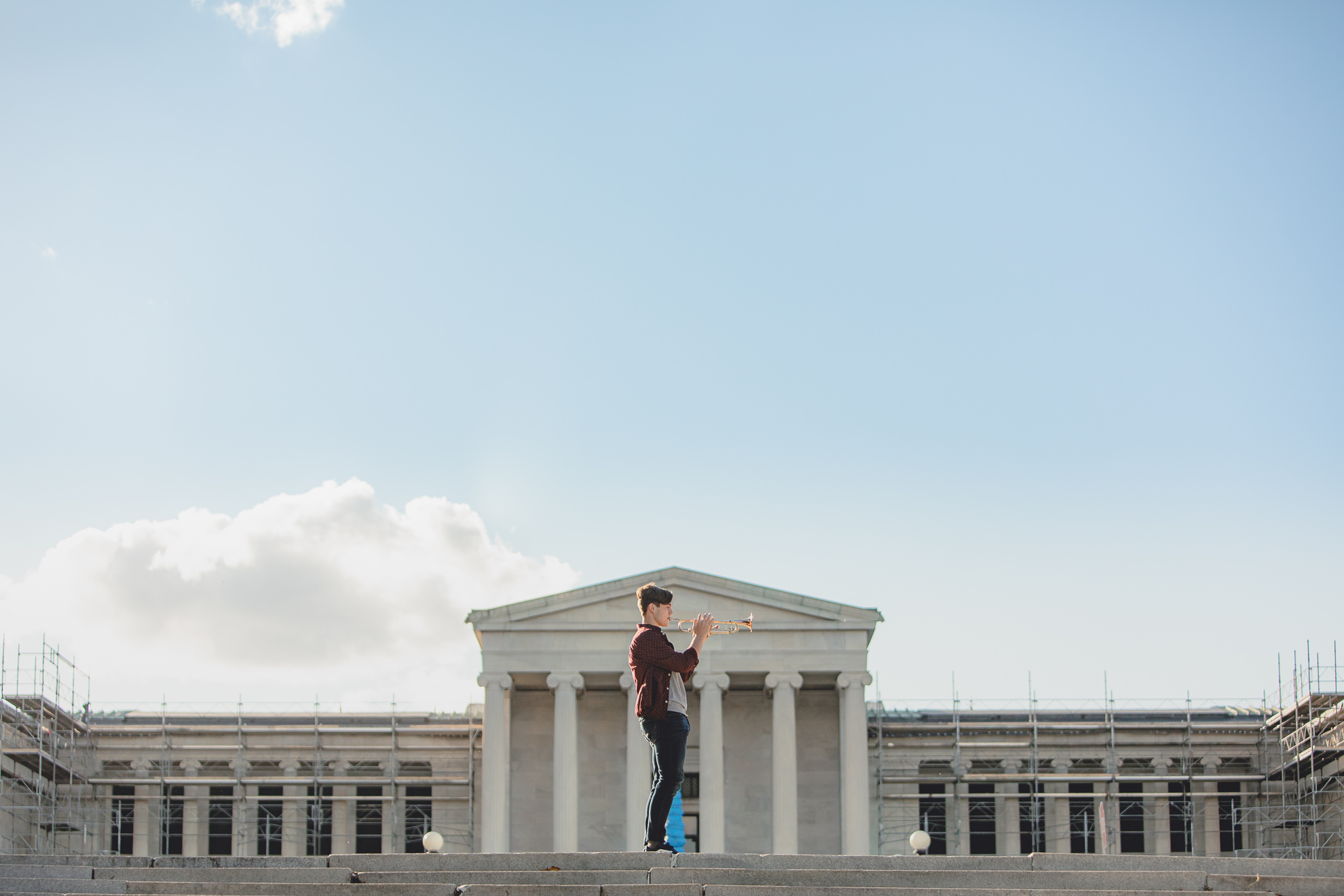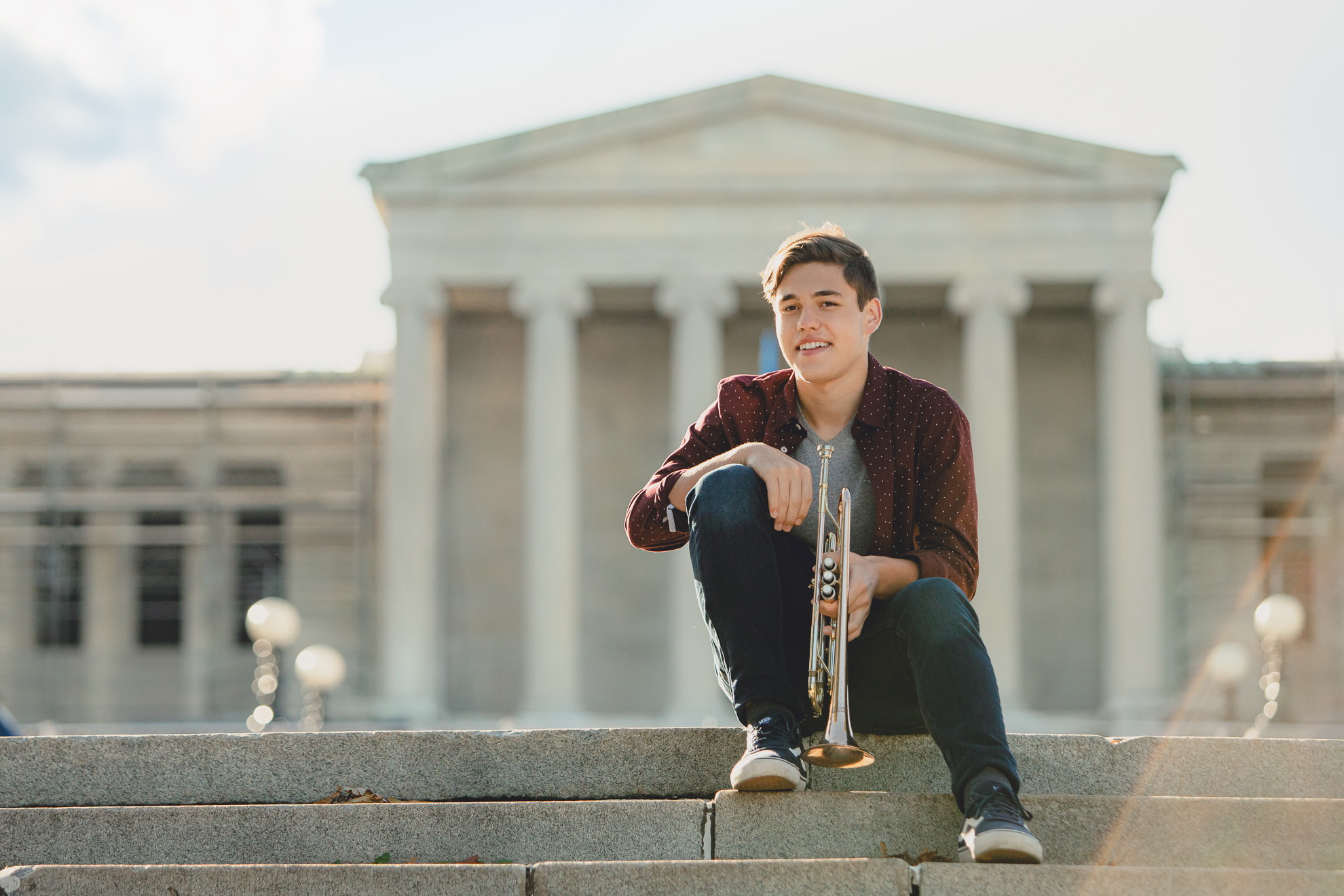 Since Andrew is an outdoor enthusiast who enjoys camping and boy scouts, we made use of the wonderful trails that pass through some of the natural areas in Delaware Park.


The Ivy bridge is always a classic spot for senior portrait photography in Delaware Park. It makes such a great backdrop for any type of shoot really!



We wrapped up our senior photo shoot with some pictures at Rumsey Field. I often refer to Rumsey as the field of dreams. Delaware Park has many lovely tucked away surprises, and this field is definitely among the best of them. It's barely visible from the road and is surrounded by big beautiful trees. Soccer fields don't get much more picturesque than this.
Andrew plays goalie for Cheektowaga Central High School, a position he chose to get out running and ended up really getting in to! I love that!!! Sometimes you just have to show up and good things happen. (:





That's it for this one! Many thanks to Andrew (and his parents David and Amy!) for this fun shoot! It was nice getting to know you all!
Best of luck in your senior year Andrew!
If you or someone you know is looking for senior portrait photography in Buffalo, NY or the greater WNY area, please have them reach out to me here!