It was discovered during this particular engagement session that the key to adorably cute and kiss-y engagement photos is an awesome dog and champagne.  Lots of champagne. 😉 Andrea, Tom and I ventured all over Chestnut Ridge Park in Orchard Park for their wedding engagement session. It was the perfect time of year to capture the fall foliage. Between the gorgeous fall color and a whole lotta' love, this session was one for the books.  I can't wait for Andrea and Tom's wedding coming up this August, but in the meantime, here are a few of my favorites from their Chestnut Ridge engagement photography session!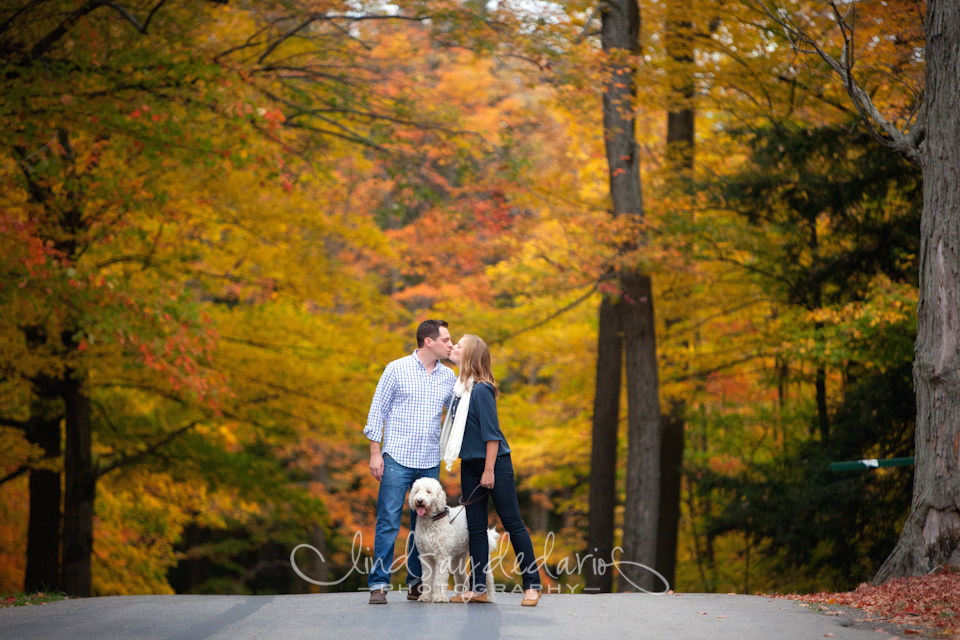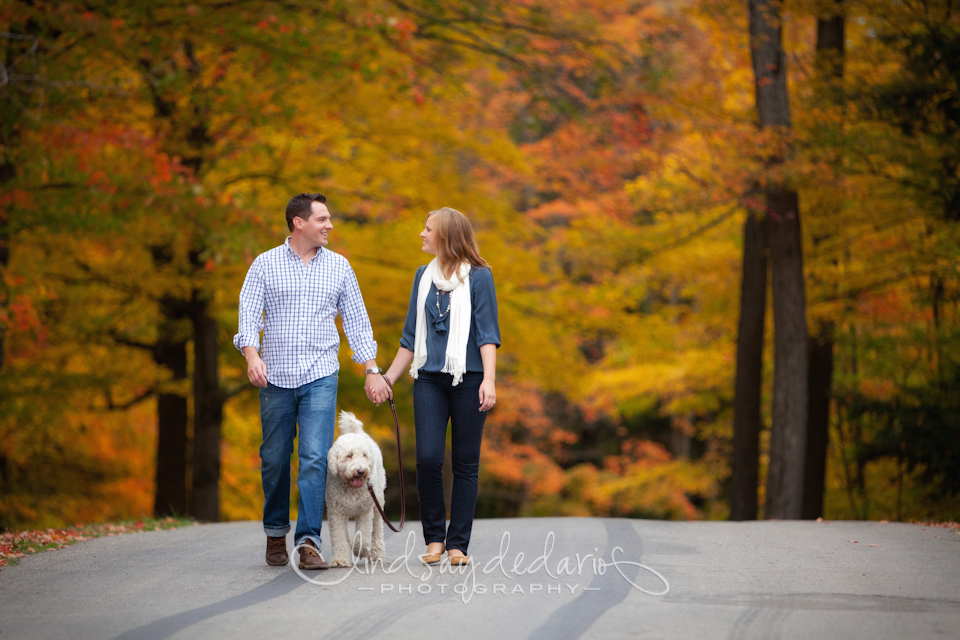 Chestnut Ridge Park is an amazing location for engagement photography. There's such a variety of locations here. We didn't even make our way around to all the different parts of the park! Fall foliage aside, Chestnut Ridge has interesting sculptures, gorgeous tree lined roads, views from the top of the ridge of all the greater Buffalo area, and so much more! I wish we had time to make our way to the Eternal Flame, but that requires a bit of a hike and we had big plans for the old train station back in the village of Orchard Park.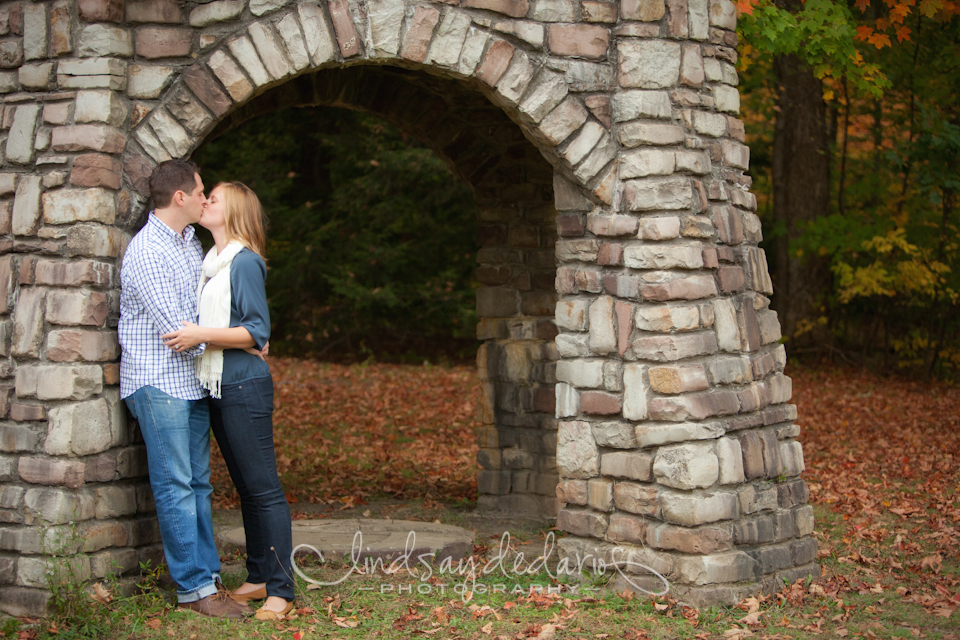 If you or someone you know is looking for engagement photography, please have them contact me here!
And if you'd like to learn more about Chestnut Ridge Park, check out this link!