Aly & Ross's Wedding Photography at Spring Lake Winery by Varallo Vinyards
There are certain weddings that are so meticulously planned, there isn't much space left to be present and let events transpire naturally. There are other weddings that are sheer chaos, but people are having an absolute blast and are completely rapt in the moment. Much to my surprise, this Spring Lake Winery wedding was both meticulously planned and enjoyed on a deep emotional level. THAT is the mark of a really great wedding for this photographer.
Wedding planner Daulton Van Kuren of The Refined Host did a truly amazing job organizing this day. When I first saw her beautiful rainbow colored timeline and all its glorious detail, I feared a bit for my creativity and the enjoyment of all involved. After reading it though, I discovered that it really disbursed events perfectly throughout the day and allowed everyone to really enjoy each and every part.
The timeline also featured a different structure than I was used to seeing at WNY weddings. The dancing, speeches, etc. were broken up and scattered throughout the celebration. It kept the energy high and guests engaged until the very last dance. This also meant the guests were all still present for a very special surprise at the end of the night that you'll have to keep scrolling to see!
Preparation
I started this wedding day with Aly at her family home in Clarence, NY, a suburb of Buffalo. I just adore all the giggly excitement that shines through from Aly and her crew in these photos!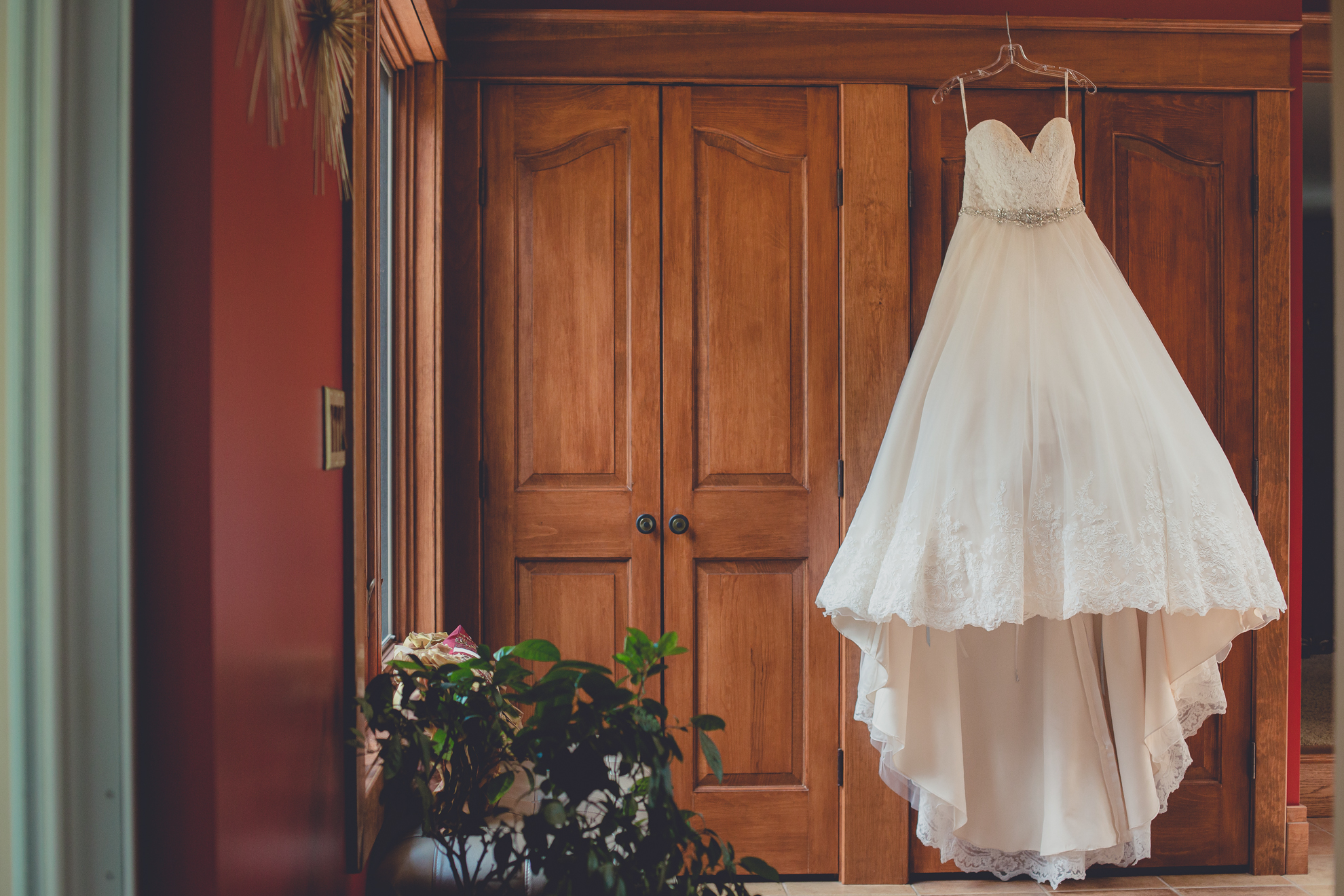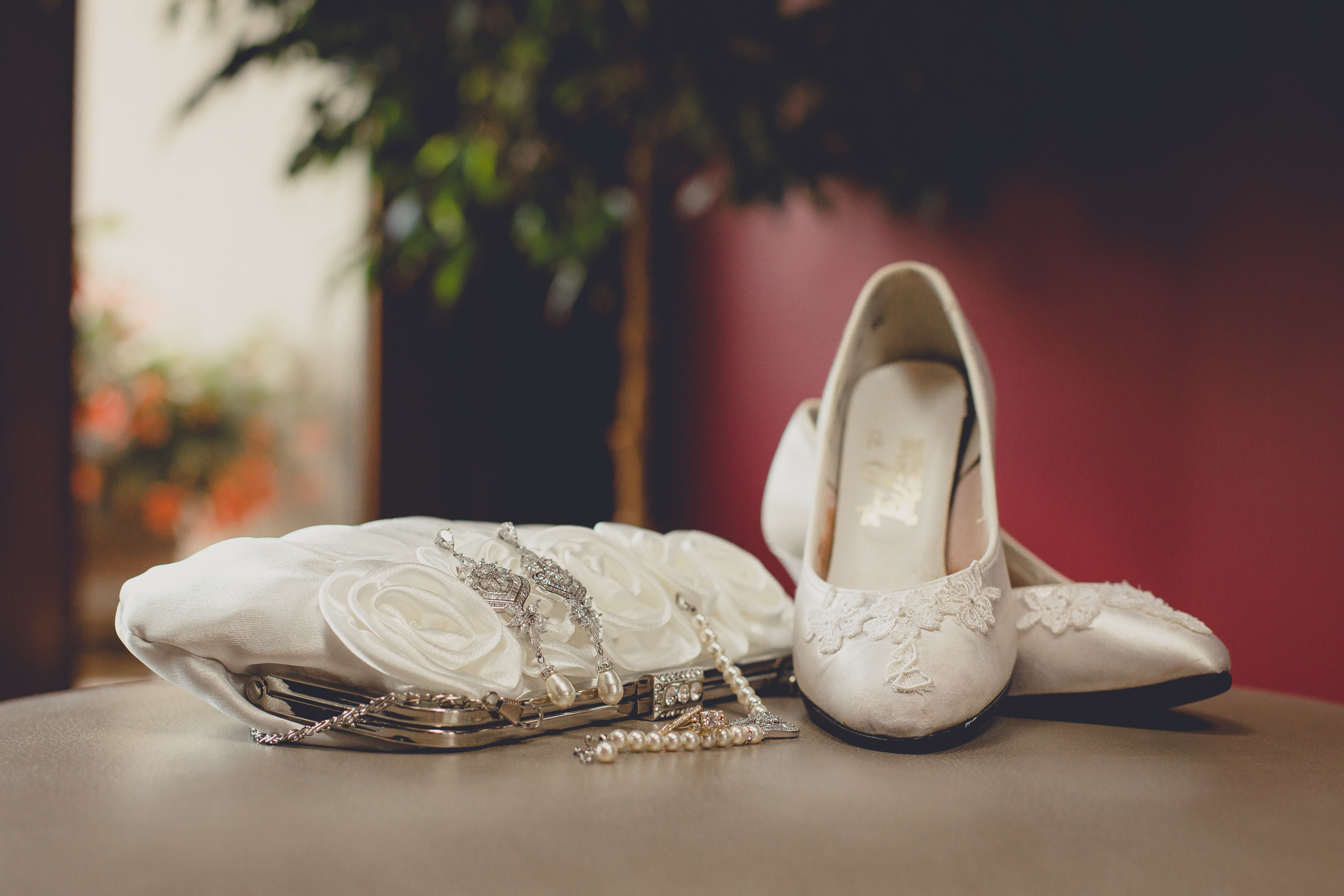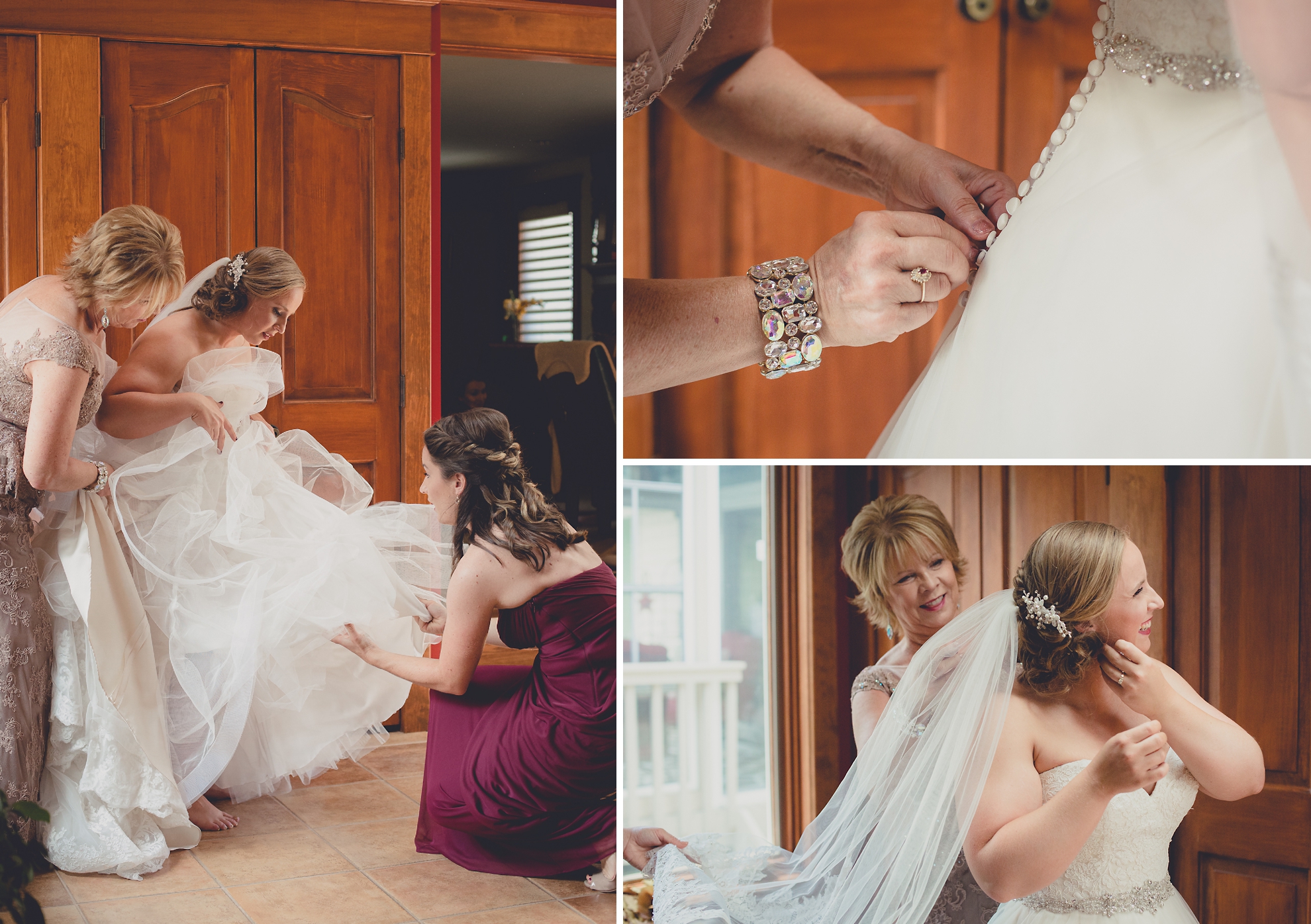 Aly's dad was anxiously awaiting his daughters big reveal in the next room. When he came in to see Aly all dressed, he brought her this bouquet of roses. These two were so sweet!




I always love to see the difference between how each couple prepares for the wedding. While Aly and her bridesmaids elegantly posed for portraits, Ross and his groomsmen were posing in bathtubs, with axes, all sorts of… interesting… settings! I'm so very glad second shooter Steve was there to capture these groomsmen in all their glory. Some of these photos are just priceless!






On to Spring Lake Winery for a beautiful outdoor wedding ceremony and reception! But first, the bride and grooms, "first look!"
"First looks" or "reveals" are such exciting and emotional moments in a wedding day. Couples get to have a private moment to be together and share in the excitement and anticipation of the day. First looks also tend to relieve stress and allow couples to just relax and enjoy extra time together on their wedding day.
Spring Lake Winery has many great spots for wedding photography. For mid-day photos when the sun is just blinding, I love these tall pine trees and all their glorious shade. This area photographs so beautifully and was the perfect spot for this emotional first look.








Photographing Aly and Ross with these giant balloons turned out to be quite a challenge! The balloons were constantly blowing in their faces and comedy ensued. Eventually we found the right angles though.



As we wrapped our portrait session, the guests began to arrive for the ceremony on Spring Lake. The flower arrangements by Flourish and gorgeous music provided by String Brothers really set the tone for a sweet and elegant ceremony.





These groomsmen were all smiles for Aly and Ross. It was so moving to glance around the area and feel all the love and support for this couple.





This photo below is one of my all time favorite processional photos. These three look at each other with so much love and admiration. Makes my heart swell three sizes!









It's official!
After the ceremony, the couples families gathered for a few family portraits. Unfortunately, Aly's grandma passed shortly after their wedding. I'm SO, so grateful we got this beautiful portrait of Aly with her Grandma!!! (Also, when you're done here, check out this years Mother's Day post for more sweet mom and grandma moments!)

Meanwhile a gorgeous wedding reception was set for the guests in Spring Lake's pavilion. White florals mixed with subtle blue accents, greenery and tea lights adorned every table. It was so cozy while feeling fresh and modern.






Wedding guests gathered outside the pavilion for cocktail hour complete with more live music from String Brothers.





Guests were invited to gather around the dance floor for the bride and groom's adorable first dance. This was followed by the first dancing segment of the evening.










The wedding's dancing segments were broken up with speeches and dinner courses. I had no idea dancing in short segments like this would help keep the party rolling so well!

Aly's Grandfather made the first toast and unfortunately called Ross by the wrong name. It was pretty funny. Aly's parents followed next and fortunately got the names correct.







After eating the first course, it was time for the formal parent dances with Aly's dad and Ross' mom and more group dancing!







Guests were seated again for the best man and maid of honor speeches followed by the main course.



The best man managed to acquire some love notes the couple had written and read them to the guests. It was hysterical!

Dessert was set outside in the cocktail area and WOW these donuts went at record speed. Paula's Donuts are always a huge hit!


After cutting their cake the bride and groom made one last toast to their family and friends and thanked everyone for celebrating with them. With that, one last dance segment was underway!








One last surprise awaited the wedding guests outside the Spring Lake Winery pavilion – a gorgeous fireworks display over top a beautiful full moon!

Thank you!
Many thanks to Aly and Ross for having us document your day! And thank you to all these awesome venues and vendors who helped make the day so great!
Event Planner / Stylist: The Refined Host
Bride Preparation: Private Residence
Groom Preparation: Best Western (Lockport, NY location)
Ceremony: Spring Lake Winery
Portraits: Spring Lake Winery
Reception: Spring Lake Winery
Hair + Makeup: Pecoraro's
Florist: Flourish
Strings: The String Brothers
Catering: Zambistro's
DJ: CJ Sound
Fireworks: Skylighters Fireworks
Second Photographer: Steve Karosik