I've been a senior portrait photographer in Buffalo, NY for many years, but this year will be extra special. With other events and weddings being cancelled or postponed left and right, I'll be able to photograph even more senior portraits this year than ever before! I couldn't be more excited!
Capturing all the excitement that comes with being a senior is so much fun. As a photographer, it's important to me to capture not just what the seniors look like, but what it FEELS like to be around them during this fun, transitional time in their lives. I work with each senior before their session to learn a bit about their personality, their interests, etc. so that I can customize the backgrounds, posing, etc. to suit THEM. No two sessions are the same. I want to be sure each portrait session represents the seniors individual energy and spirit, no stale portraits here.
If this sounds like something you or someone you know may be interested in, please contact me!
Check out the sample gallery below from Zach's senior portrait photography session near Buffalo, NY.
I photographed these first few images at Maple Grove High School. Football has been a huge part of Zach's life so it was important to him to get a few shots at their home field.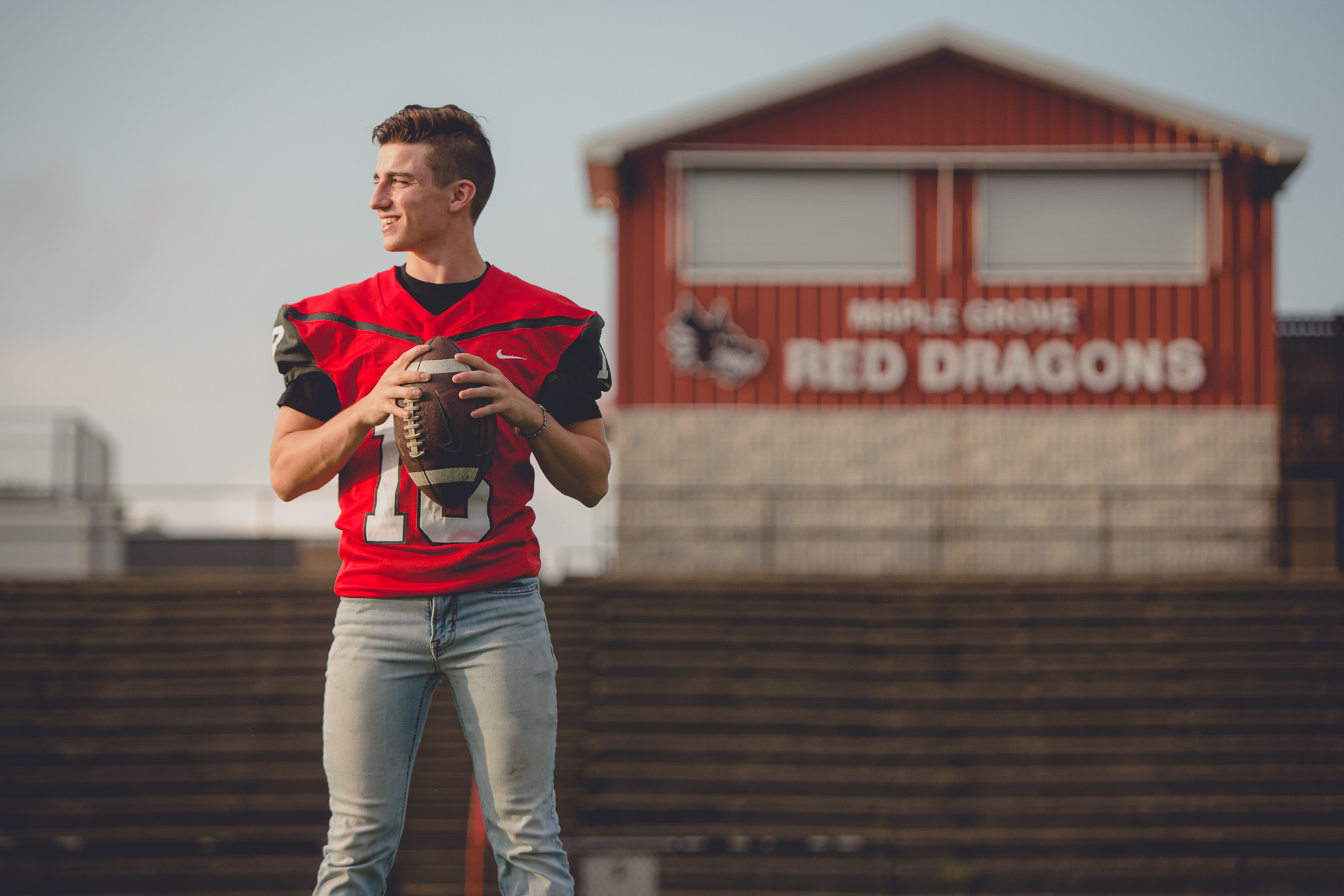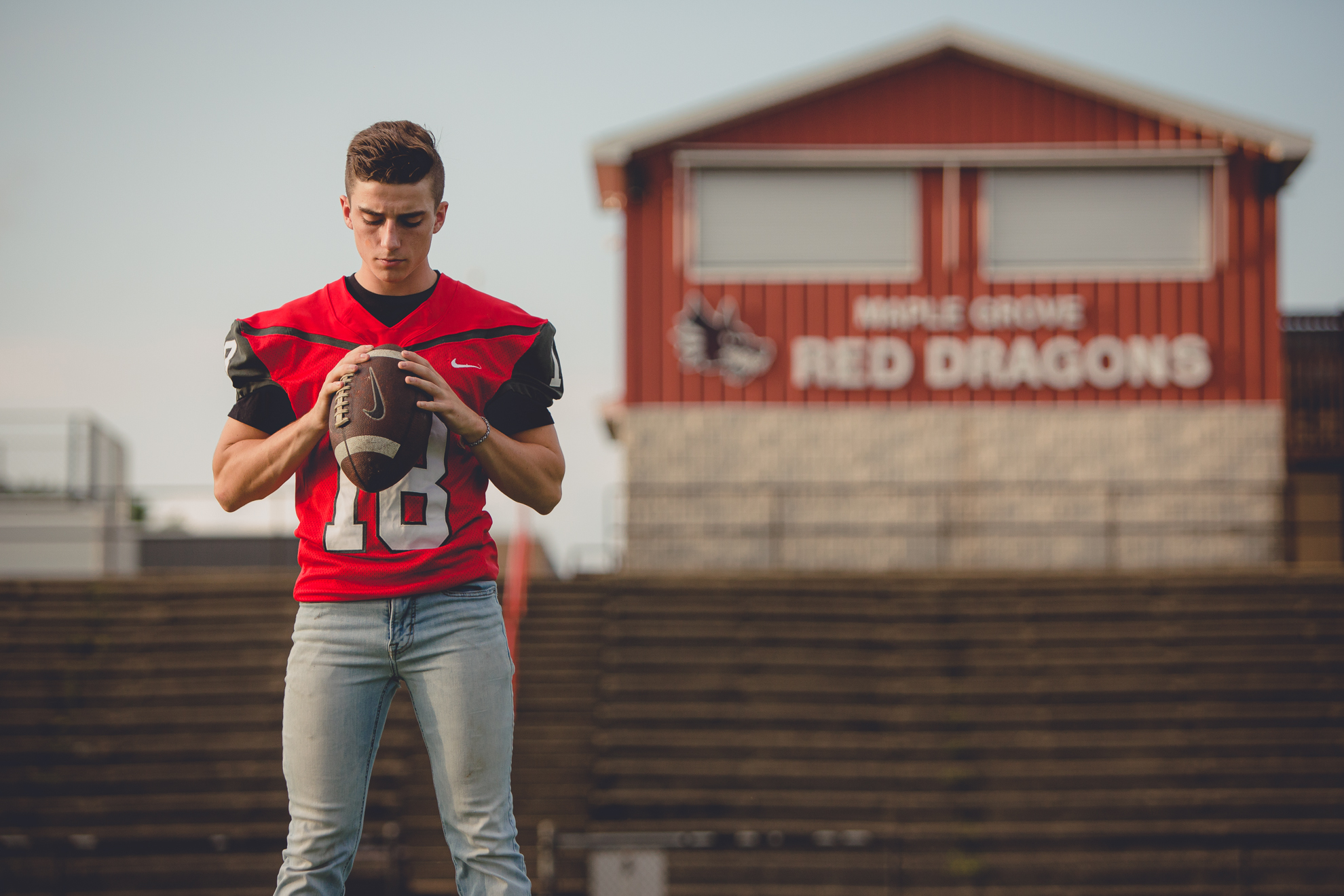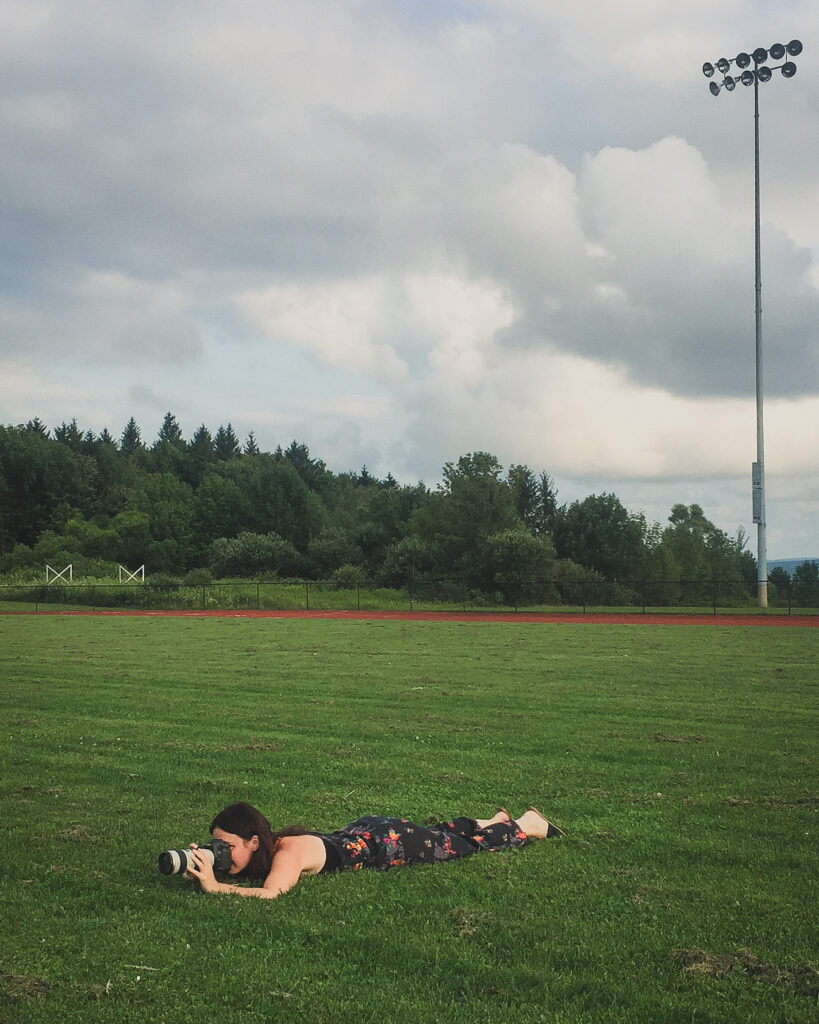 By the way, this is what it took to get this angle with the school logo behind Zach. Thanks to Zach's mom for capturing this ridiculous photographer moment!




Zach requested a photo in front of one of his friend and mentors jerseys in the lobby of Maple Grove High School. I thought this was such a sweet gesture and and amazing tribute to the players who came before him!

From Maple Grove, we took a short drive to nearby Jamestown for a few additional portraits of Zach in a more urban setting. Jamestown has some really amazing old industrial photography locations right in the downtown area!



Thanks for being such a fun senior to work with Zach, and best of luck at North Park University next fall! Go Vikings!
If you would like to see more senior portrait fun from a Maple Grove student, check out this gallery from Zach's sister Allison's senior portrait session a couple years back! Her session was completely different from Zach's (think microphones and guitars instead of footballs) but just as much fun.
And as always, if you know anyone looking for a senior portrait photographer in the Buffalo, NY area, please reach out!