Whenever a client presents a location for their wedding engagement session that has a personal meaning to them, I'm always game. This particular location was just a bit extra special though. AJ's family bought this property near Ellicottville, NY when AJ was just a kid. They set up a tipi on the property and spent weekends and vacations exploring. The property has some pretty fascinating stories. For example, there was an abandoned gas station on the property – which is literally at the end of a dead end dirt road and at the top of a hill, random! Behind the gas station was an old swimming pool. After they closed on the property, they noticed there was suddenly a HOLE DUG IN THE BOTTOM OF THE POOL WITH A SAFE INSIDE IT!!! Unfortunately, the safe was empty. Either way, solid hiding spot that leaves oh-so-much to the imagination!
AJ's family eventually built a gorgeous log home on the property from gigantic trees that were burnt in a forest fire out in Wyoming. The property has become a second home to the family over the years. They even spend the holidays here. When AJ and Jonna started dating, they made a lot of trips to the cabin. It's the place they feel they really got to know each other. I'm SO, so glad they suggested a wedding engagement session near Ellicottville, not only because it means so much to them, but it was so stunning and hitting peak fall color in perfect time for our shoot. It was absolutely perfect!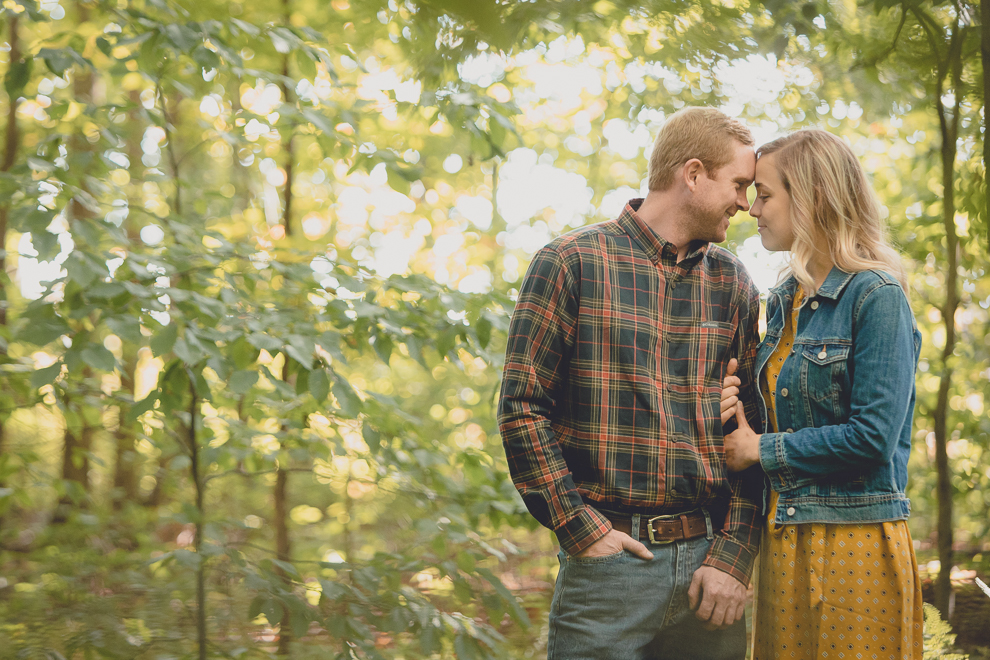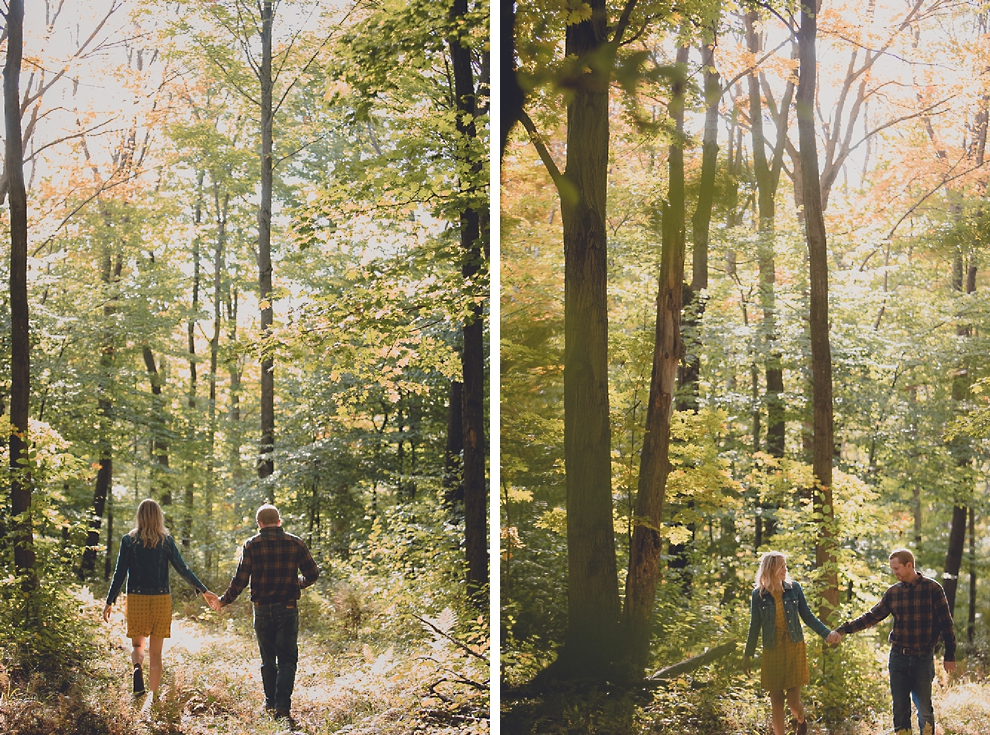 AJ brought along his motorcycle for a few shots, what a perfect place to ride!

This next series was taken along the driveway leading up to their cabin. The fall colors were incredible!



As soon as I saw this pond I knew there was a reflection photo in our future. Unfortunately there was a little bit of a ripple in the water, otherwise this would have been perfection!






Popping that bottle of champagne you've been saving from the engagement party is ALWAYS a great idea.



This field was filled with buzzing fuzzy bumble bees! I thought they deserved a photo too (:







Many thanks to Jonna and Aj for sharing such a special place with me! It was such a treat!
I'll take another fall wedding engagement session near Ellicottville any day, please and thanks!