Photographing a wedding at Hidden Valley Animal Adventure always seems to be exactly that, an adventure. The venue is certainly aptly named. Nestled in the hills of Varysburg, NY, you would never know it existed unless you happened to be out on a country drive and spotted an animal you know surely doesn't typically roam free in upstate NY. With their pre-cocktail hour "safaris" showcasing animals like buffalo, zebra, camel and Texas longhorn, guests are treated to a very unique wedding experience!
Veronica and Rob spent the full day of their wedding at Hidden Valley Animal Adventure. They got ready right on site and had both their ceremony and reception on the grounds. It's an idyllic spot for photography with beautiful natural backdrops in every direction. Videography can get interesting, as you may also hear some… special… animal sounds throughout the day as well! It's always a great time.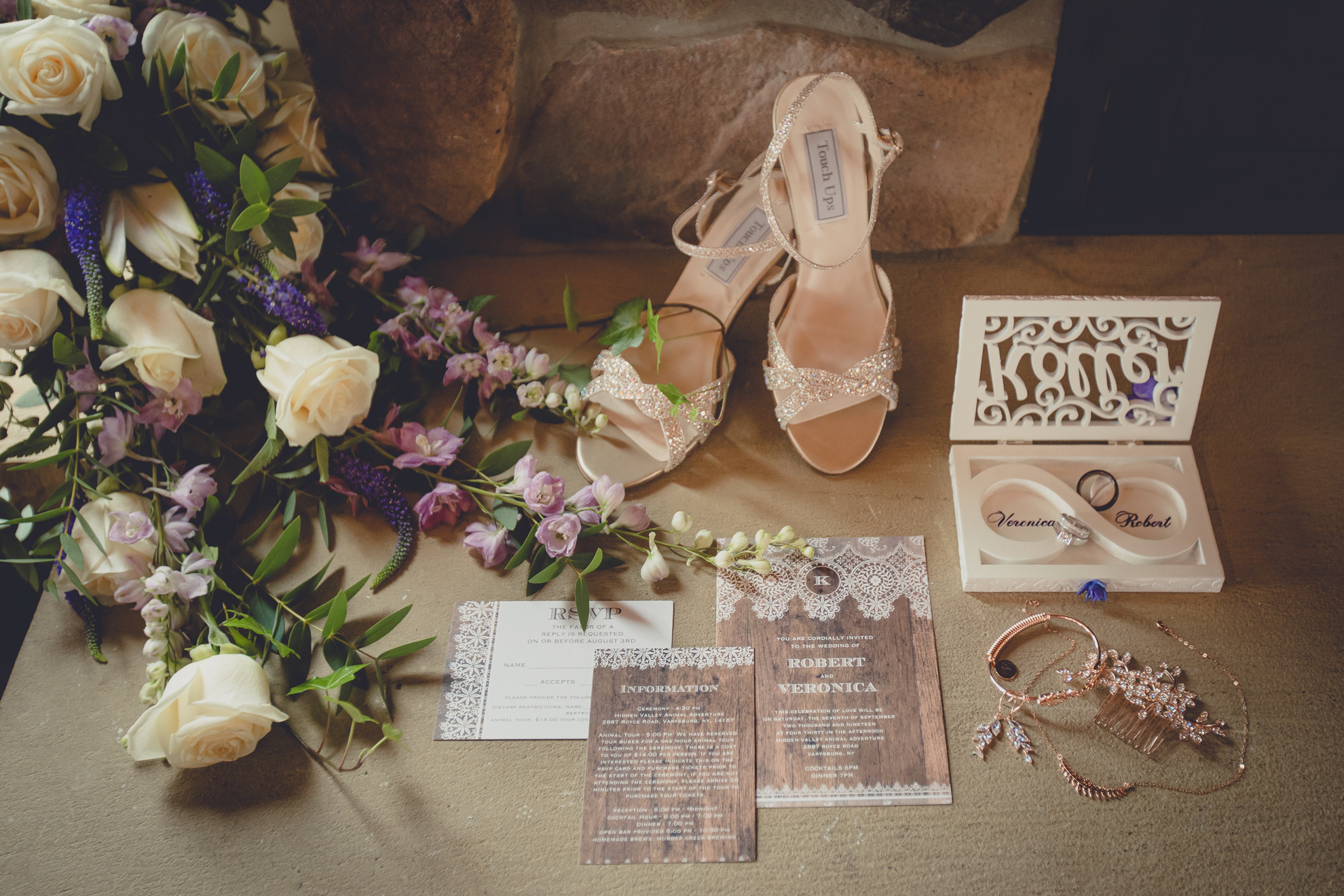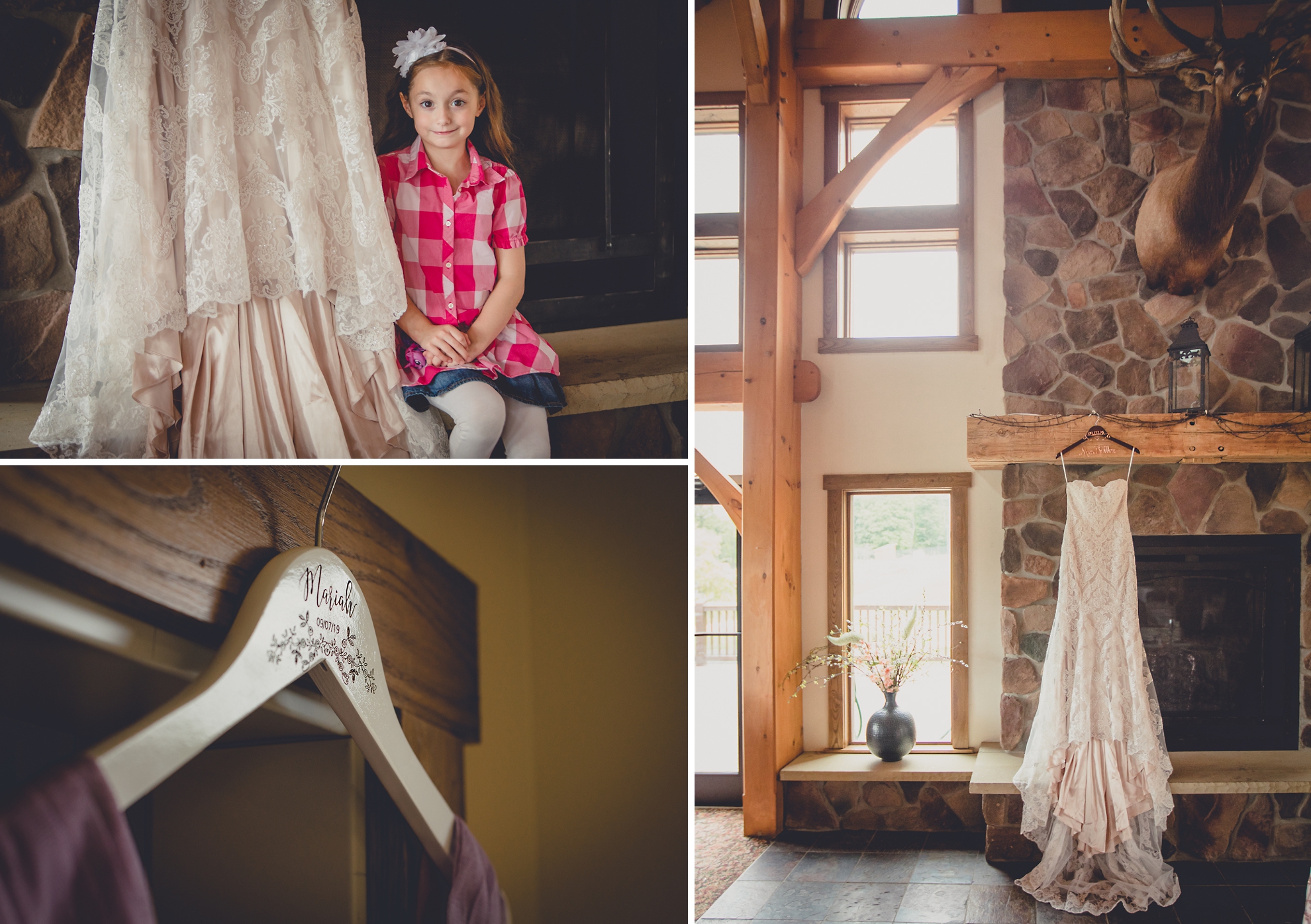 It was starting to look like it may rain any second, so we decided this covered bridge would be the perfect location for the couples big reveal or "first look!"




This photo below might actually be the crowning achievement of my career. That's a lot of little kids all looking right at me! I probably wouldn't enjoy hearing back the crazy noises I was making to get their attention, but it worked!



Check out this stunning setting for the ceremony! A rain shower was brewing though and this scene would become a colorful array of umbrellas!


Guests hovered under the patio umbrellas as the rain began to fall, but eventually a parade of brave guests cuddled together under umbrellas and made their way out to the island for the ceremony.








The guests were all such great sports about the rain and I have to say, it really made for such a memorable, unique scene.













After the ceremony, guests went on a trolley tour of the property and my second shooter Steve joined them! Hidden Valley Animal Adventure is home to 40 species of animals who roam the 63 acre property. Steve was very excited that he, "had to go on a safari" for work this day. (: All of these amazing animal shots are his!










While the guests enjoyed their safari, I stayed back with Veronica and Rob to capture their portraits.

The rain was off and on all day, but we ended up having the most incredible "heavy metal" sky as Veronica and Rob called it. We had just a couple brief openings when the sun popped out of the clouds and in those moments this photographers eyes were VERY happy. Rainy day weddings always seem to have an extra little touch of magic!




Reception time!




If you hadn't guessed, Rob is a big heavy metal fan. You'll notice a lot of bull horns from this point in the day onward!



























Many thanks to Veronica and Rob for having us document your day! And thank you to all these venues and vendors who helped make the day so great!
Hair + Makeup: Serenity Salon
Florist: Russel's
Bakery: Muscoreil's
DJ: Toy Bros
Second Photographer: Steve Karosik