With wedding photography season now picking up I've been scrambling to finish up designing the last of the winter albums ordered and woweeeee, there have been some beauties coming through these doors!  This one just came in and I literally gasped when I opened the box.  Pictures don't do it justice! This particular album is an 8″x12″ 40 page Designer Flush Mount Book. You can read more about what that means here!
One of my favorite things about the wedding photography albums I offer is the HUGE variety of customization options there are. Each book comes with one free upgrade – either a stripe like you see here, a picture window opening, or a cover liner. Many couples combine the upgrades as well, the options are nearly limitless. This particular album features a super soft, distressed leather for the main panel and spine with a fabric accent stripe on the front cover. The striped can be put in any number of locations as well. Many couples choose the stripe for the spine, but I love this off center option for a unique, stylish look!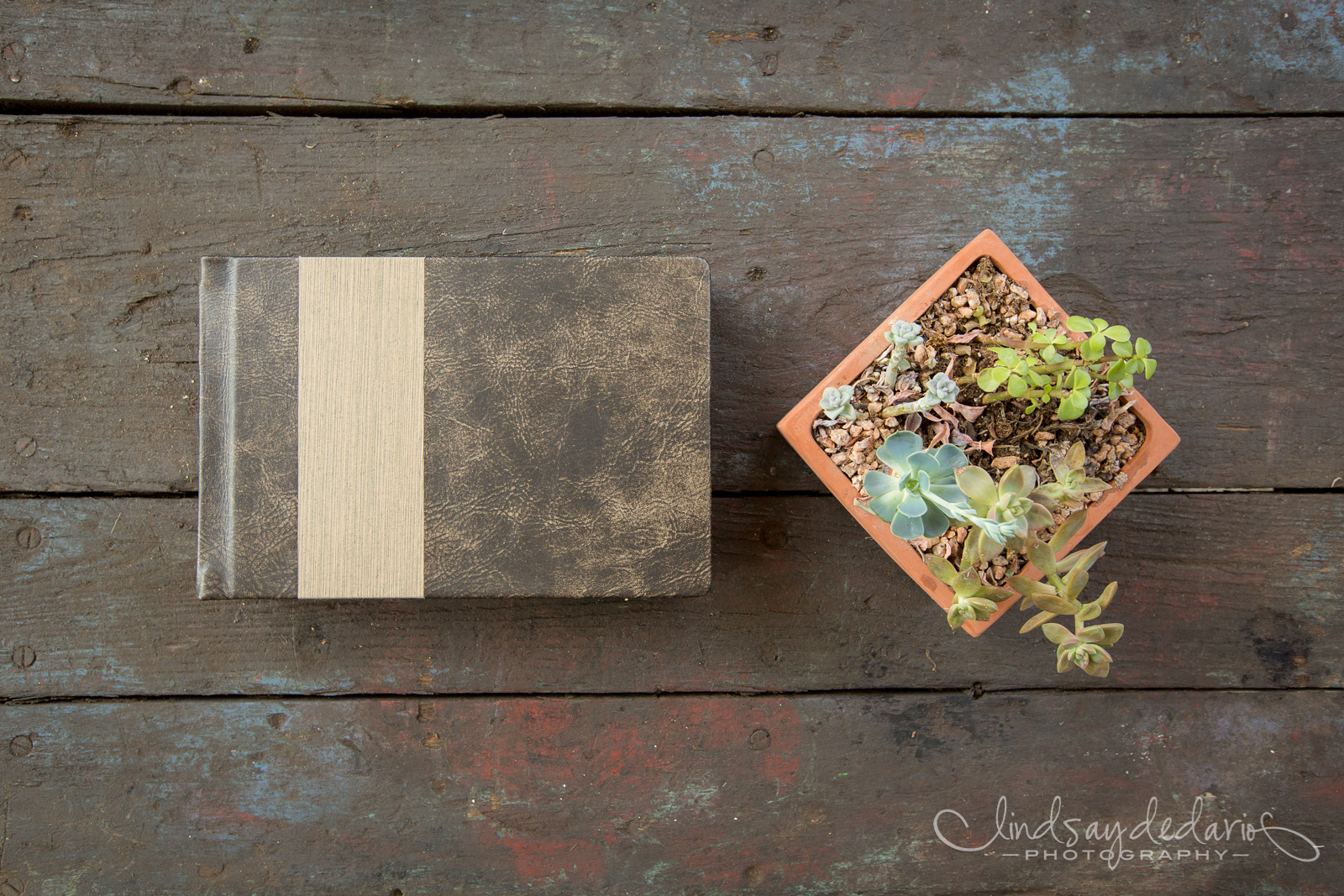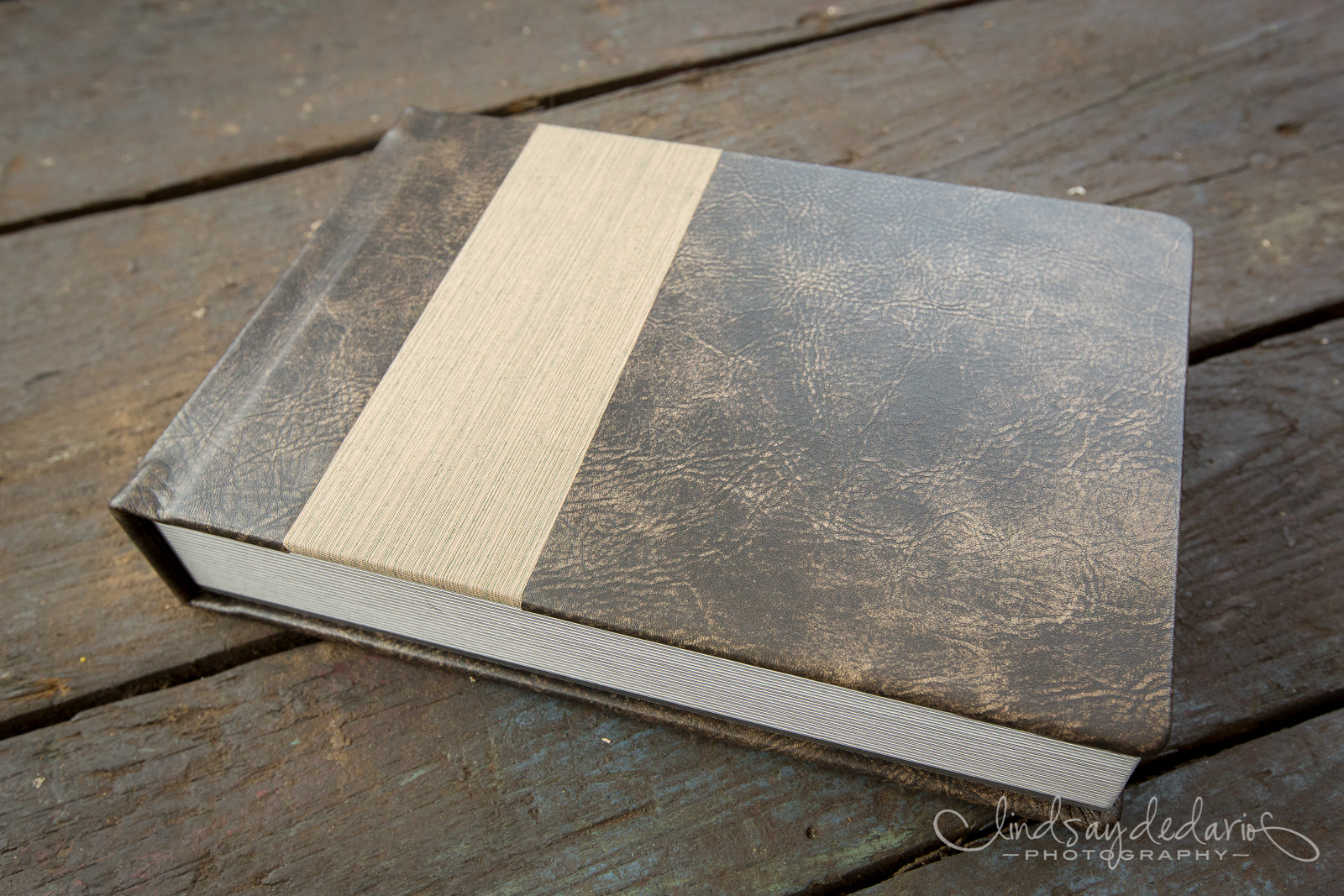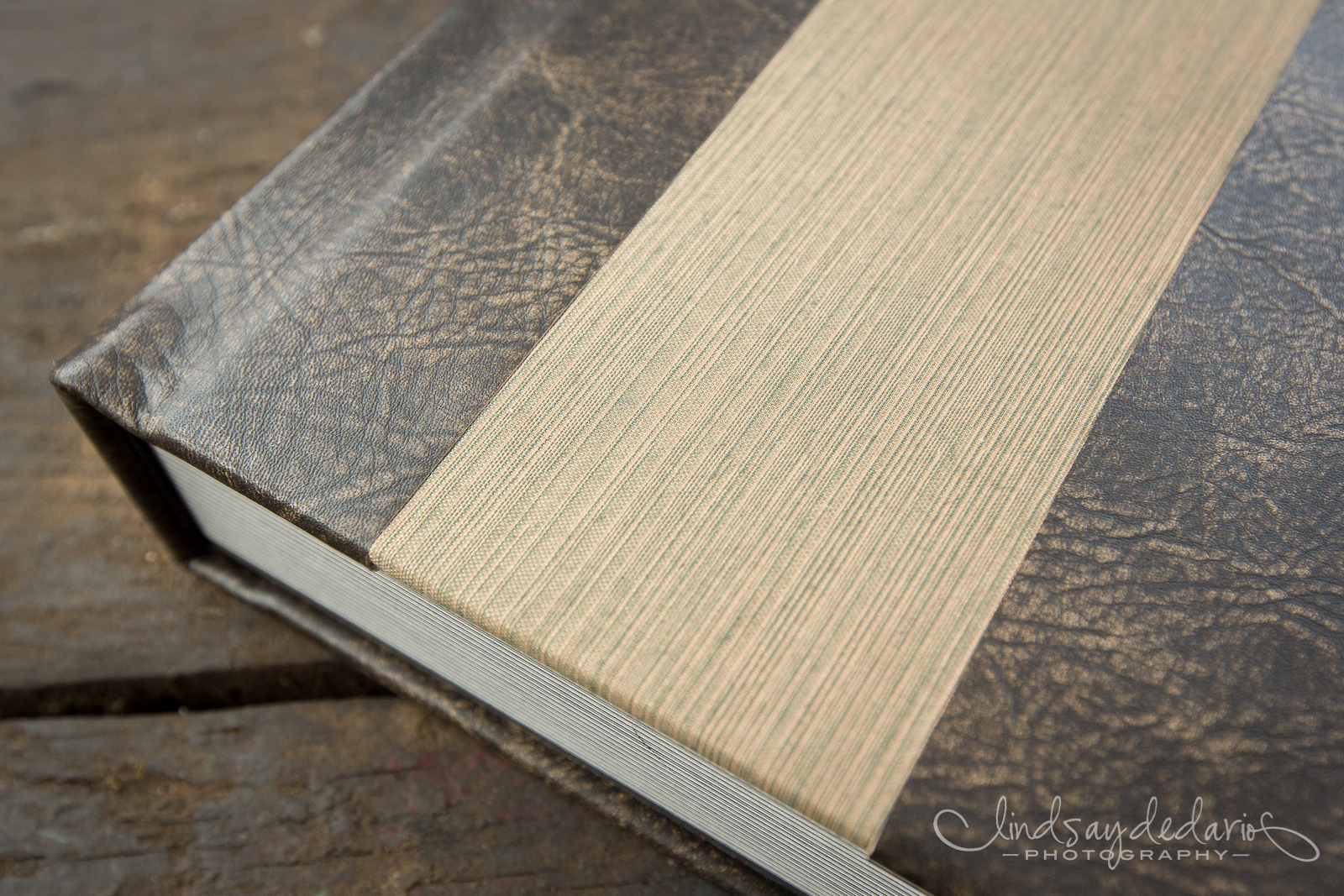 Please reach out if you're interested in ordering a wedding album! Even if your wedding was years ago, we can still assemble your photography in to a gorgeous album so you have an heirloom keepsake for years to come.
And if you would like to see more examples of albums I've created, check out the albums section of my stories on Instagram!