It's that time of year!  If you know a soon-to-be senior in WNY who will need a senior portrait photographer, I will be booking photography sessions throughout the Buffalo, NY area all summer long!
My senior portrait photography work is storytelling driven. It's all about the personalities and interests of the WNY seniors. No stagnate, lifeless photos around here! As a WNY senior portrait photographer, I work to capture all the EXCITEMENT and JOY that comes with this special time. These photos breath life to a seniors memories. Great senior portraits help us all remember not only what each senior looked like, but more importantly what it FELT like to be around them!
If you or someone you know are in need are in need of senior pictures in the WNY area, please contact me!
Check out some photos below from a WNY senior portrait photography session with Allison!
For Allison's session, we ventured around Jamestown, NY and Bemus Point, NY (located in Chautauqua County near Buffalo). We captured three unique settings for her senior portraits to give some variety to her collection.  If you're curious about the microphone, guitar and books, Allison is passionate about music and literature. It was important to her to incorporate elements of these interests in to her session.  FYI, props are NOT necessary for a great portrait!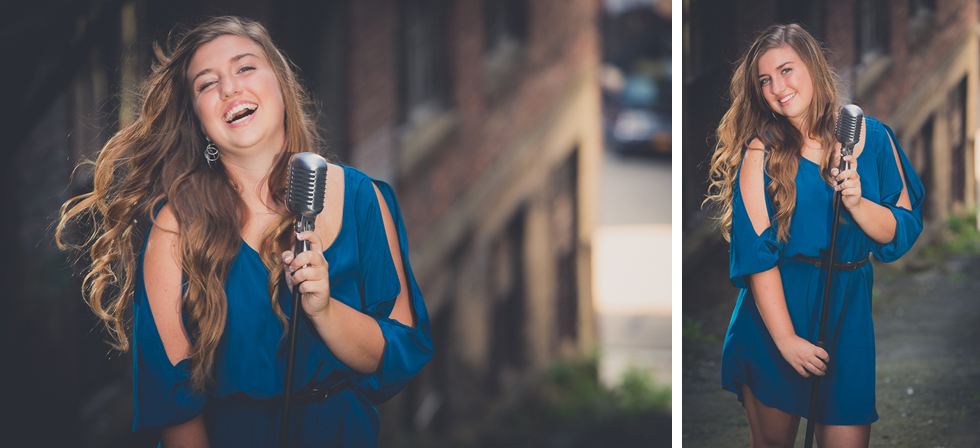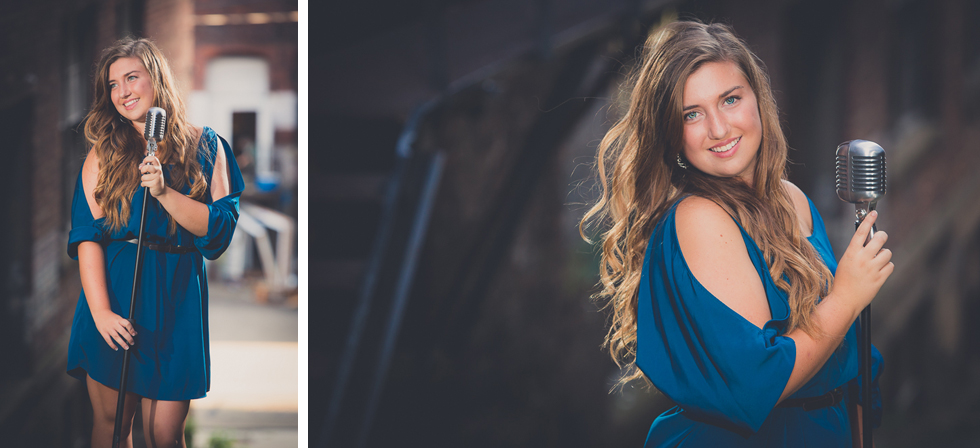 This first location is one of my favorite spots for portraits in Jamestown. I've photographed everything from family portraits to bands here. The brick buildings in this area are a good century old and have an industrial look that's edgy but can also look very warm and pretty because of its color!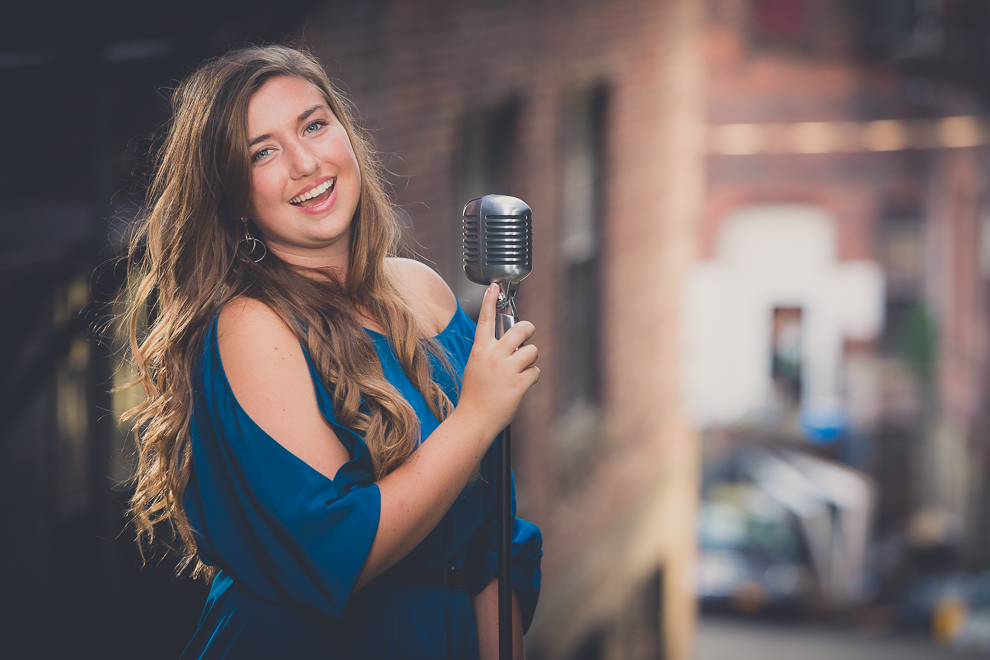 Jamestown has a nice collection of cobblestone streets that make for charming backdrops as well. Buffalo has a great cobblestone section I love to photograph senior portraits in too!




From Jamestown, we went to this beautiful field near Allison's house in Bemus Point. This spot makes for such a serene photography location! This wasn't the only time I visited this field either. Check out this gorgeous session with another Maple Grove Senior, Dana!






Thanks for being such a great senior portrait subject, Allison, and have the best time at Liberty University in the fall!
If you love Maple Grove seniors named Alli, check out another great WNY senior portrait photography session here!