Liz and Peter's winter wedding engagement photography session at Delaware Park in Buffalo, NY
Liz and Peter had high hopes for a snowy wedding engagement photography session while they were visiting their hometown, Buffalo, NY, for the holidays. Unfortunately, in classic Buffalo style, we had to postpone our original shoot date as it fell smack dab in the middle of a snowstorm with 40mph winds. This wasn't exactly the look we were going for. A couple days later though, we had a perfect morning for our shoot. There are few places prettier than a snow blanketed Delaware Park on a winter morning.
We began our photo session beside Delaware Park's Hoyt Lake with the Albright Knox Art Gallery as our backdrop. To say it was a treacherous walk would have been an understatement, it was VERY icy. Luckily Liz and Peter had one another to hang on to though and no catastrophes were had.

The Ivy Bridge in Delaware Park is an obligatory stop for any photographer working in this park. It makes such a perfect frame around the couple.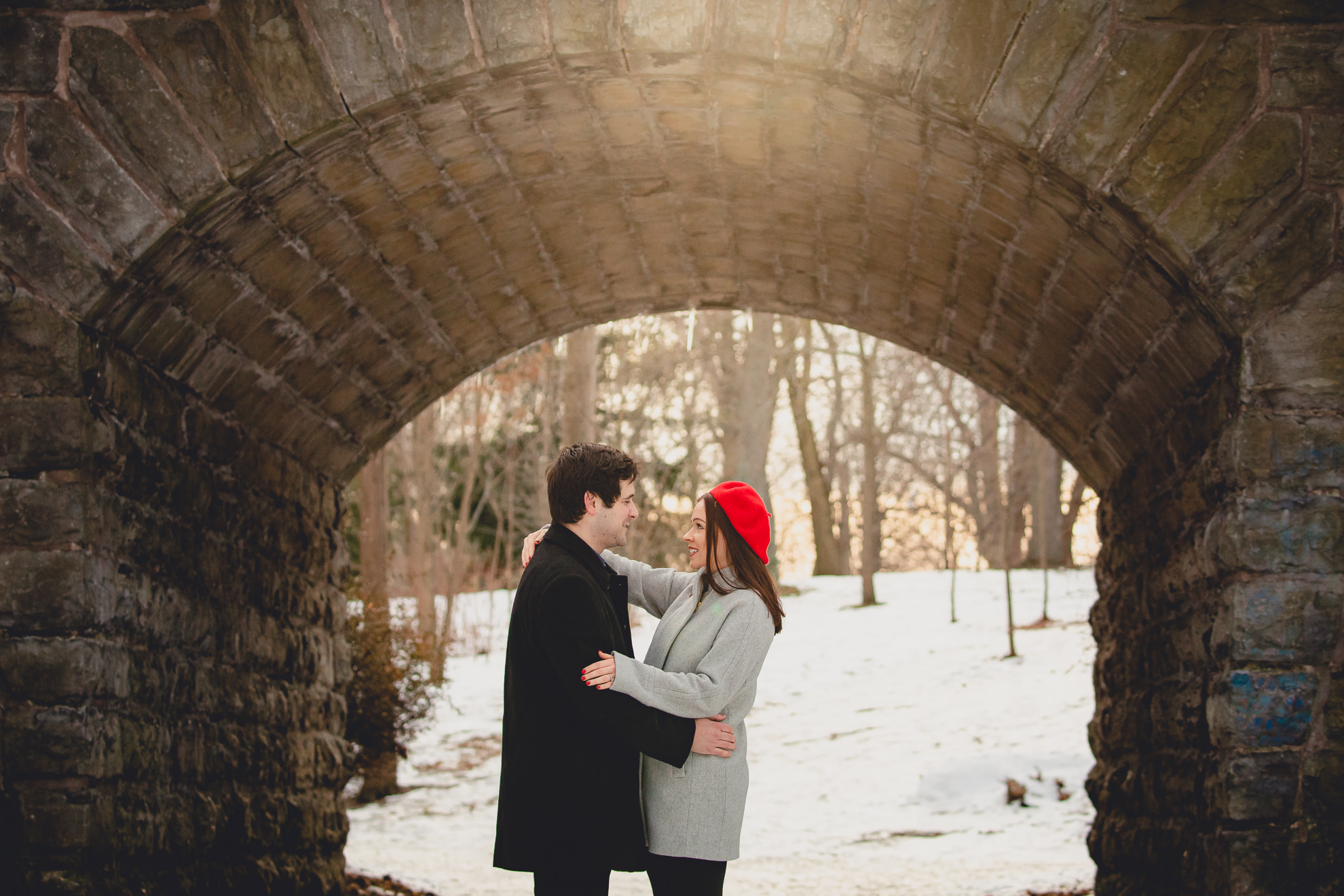 That's all for this wedding engagement photography session at Delaware Park! Can't wait to celebrate the "big day" with Liz and Peter at the Admiral Room this fall!