On Impulses, Mindy, and it All Coming Together
The cherry blossom. A simultaneous representation of both the beauty and fragility of life. Here's to taking advantage of these fleeting times while they last. Mindy had a maternity photography session scheduled here in Buffalo, NY a little later this month. But something happened and I decided, the time is now!
Every once in a while an impulse decision leads to an awkward situation, but for me, never a regret.  I can always rest easy knowing that I followed my gut, and maybe worst case scenario learned a lesson.  So there I was this past Saturday night, resting after a long, beautiful and eventful wedding, thinking back on all the places we went and events I witnessed, and… well… I just wanted more from this one magnolia tree I spotted in Delaware Park.
So I texted one of my favorite past clients, Mindy, way later at night than I should have.  I had photographed Mindy's engagement pictures, bachelorette party and wedding a few years back and she and I have become friends in the process, but not like, "I can text you in the middle of the night" friends.  Whatever.  I knew if I waited I would forget or get busy or whatever with other life stuff.  So I texted and asked if we could bump up her maternity session a little bit. I talked about the symbolism of the new life represented by the spring blossoms as a backdrop for the new life in Mindy's belly… I don't know it made sense in the moment. 
Being all pregnant and such, Mindy apparently doesn't sleep much and replied right away!  Next thing I know she's trying on dresses and I'm recharging batteries and within a day we're in Delaware Park in Buffalo making maternity photography magic.
I left the shoot feeling really great, like I had put extra work in and it had really paid off!  But then came the real payoff. I got a text from Mindy.  It was a little extra, "thank you" because the session made HER feel so good about herself, that it was a boost she needed, stuff like that.  Trust me, this was a 100% selfish idea on my part, making Mindy feel great was not my purpose.  But boy do I love when things just come together like that.  When impulses turn in to these magical little snippets in time and everyone is better for it.
Without further ado, some maternity photography of Mindy at Delaware Park in Buffalo, NY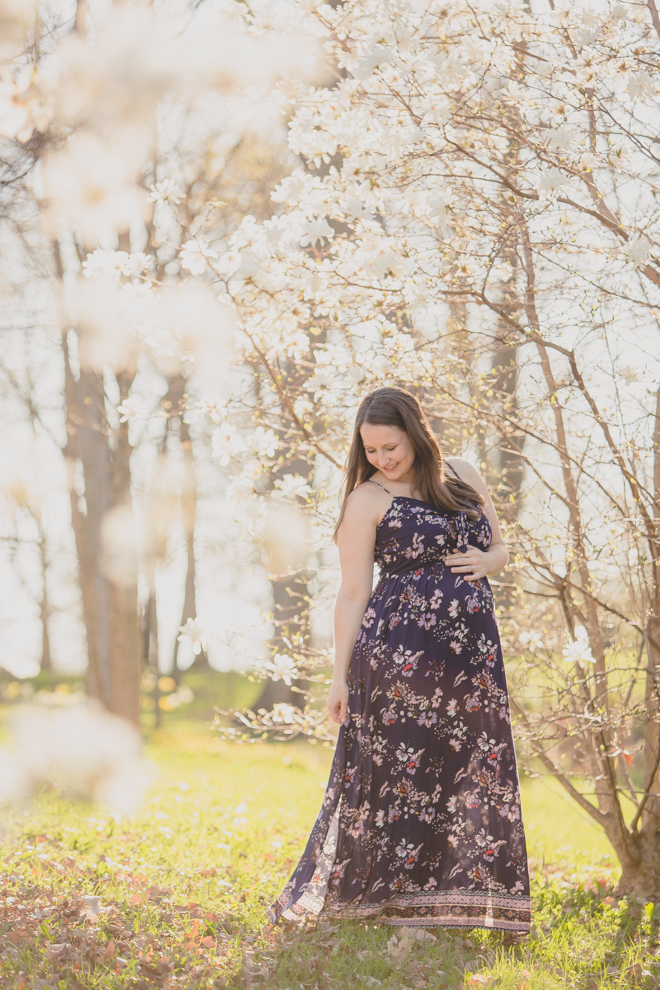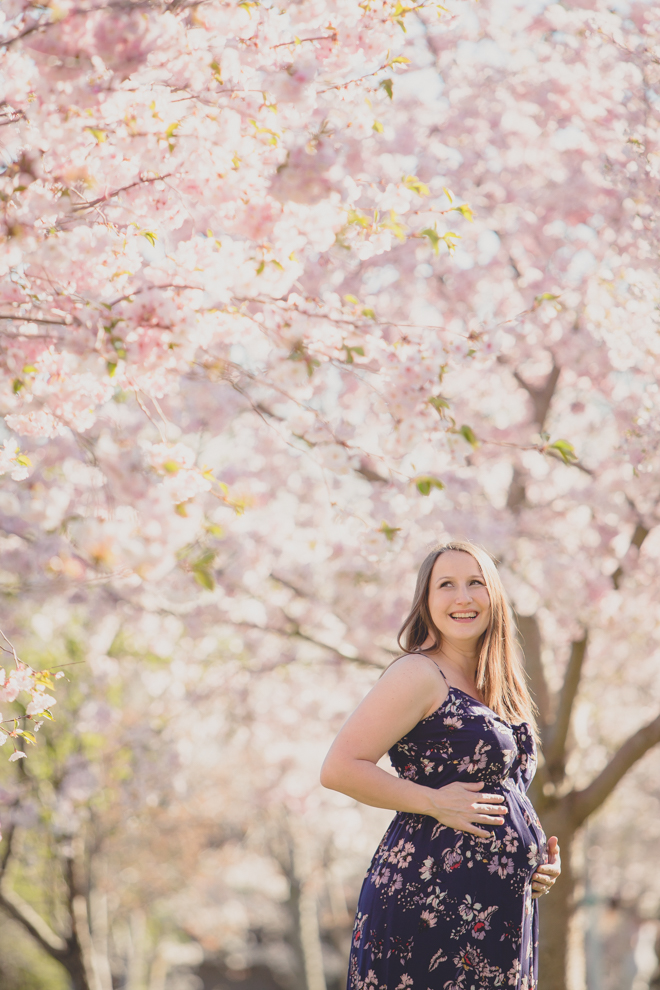 If you or someone you know is looking for a maternity photographer in the Buffalo, NY area, please have them contact me here!
And if you would like to see another gorgeous maternity session, check out this beauty from Tifft Nature Preserve and Buffalo Harbor State Park!