Senior portrait photography isn't just for high school students. College and graduate students often celebrate graduation with a photo shoot as well! Katelyn and Laura were no exception. They decided to commemorate their graduation from D'Youville College with a senior portrait photography session here in downtown Buffalo.
These two besties are both from the west coast and met in Oregon while in undergrad. They became fast friends and decided to shuffle off to Buffalo together for nursing school after finishing in Oregon. I'm happy to say they will be staying in Buffalo and will now be two of WNY's newest health care workers!
We started our senior portrait photography session right on the D'Yyouville campus on the west side of Buffalo. The college's beautiful administration building made the perfect backdrop for photos and Katelyn and Laura were ready to go with all kids of fun props.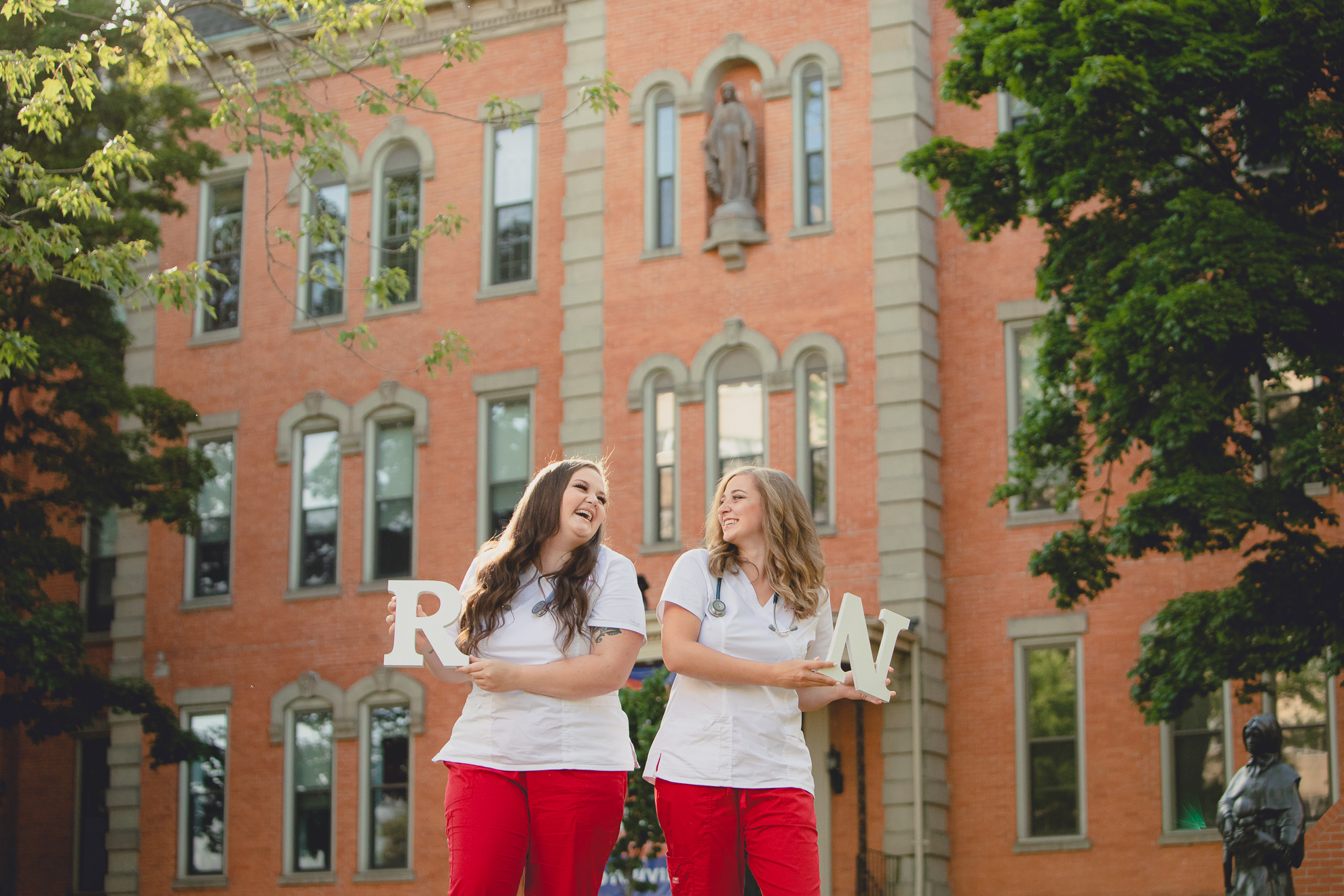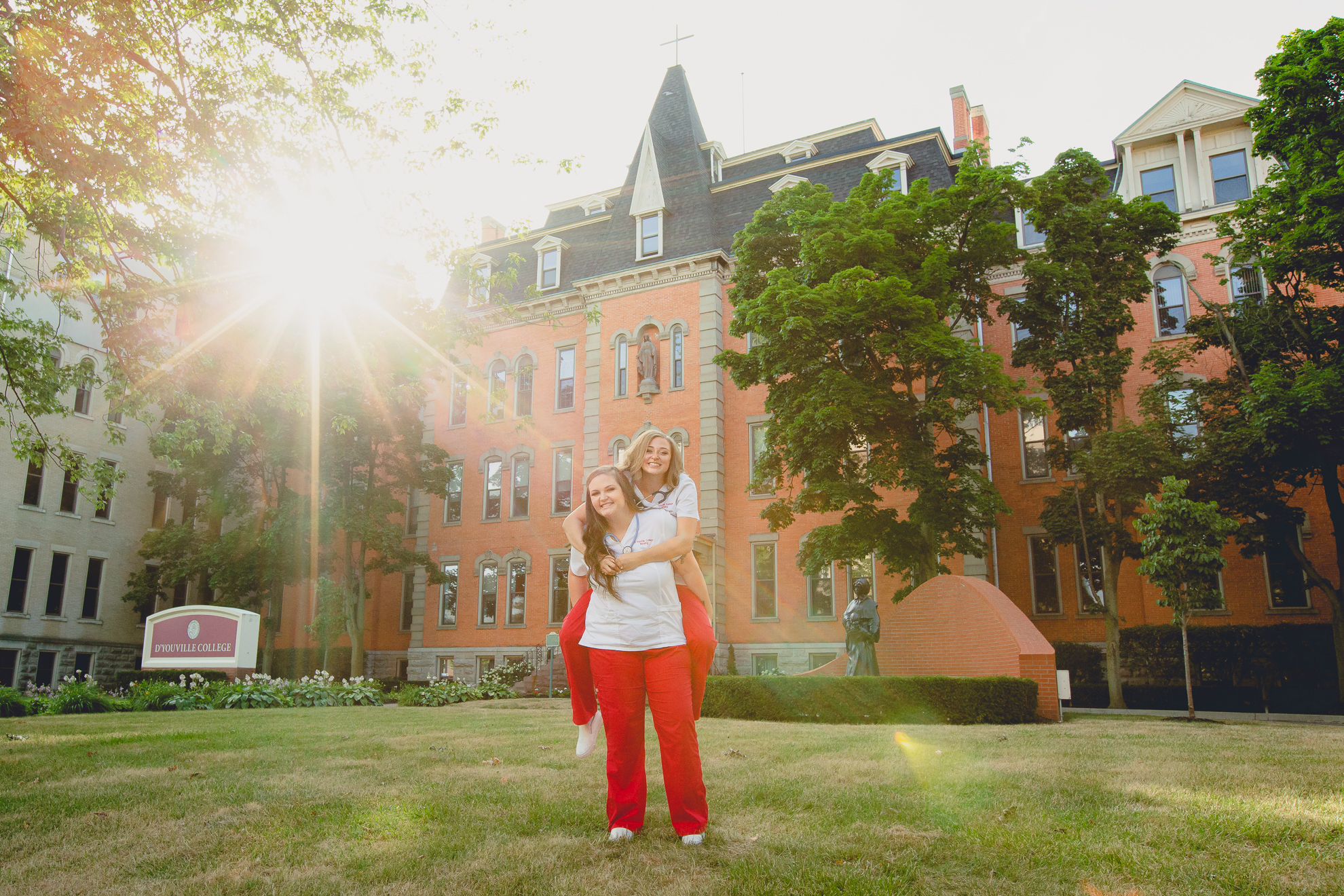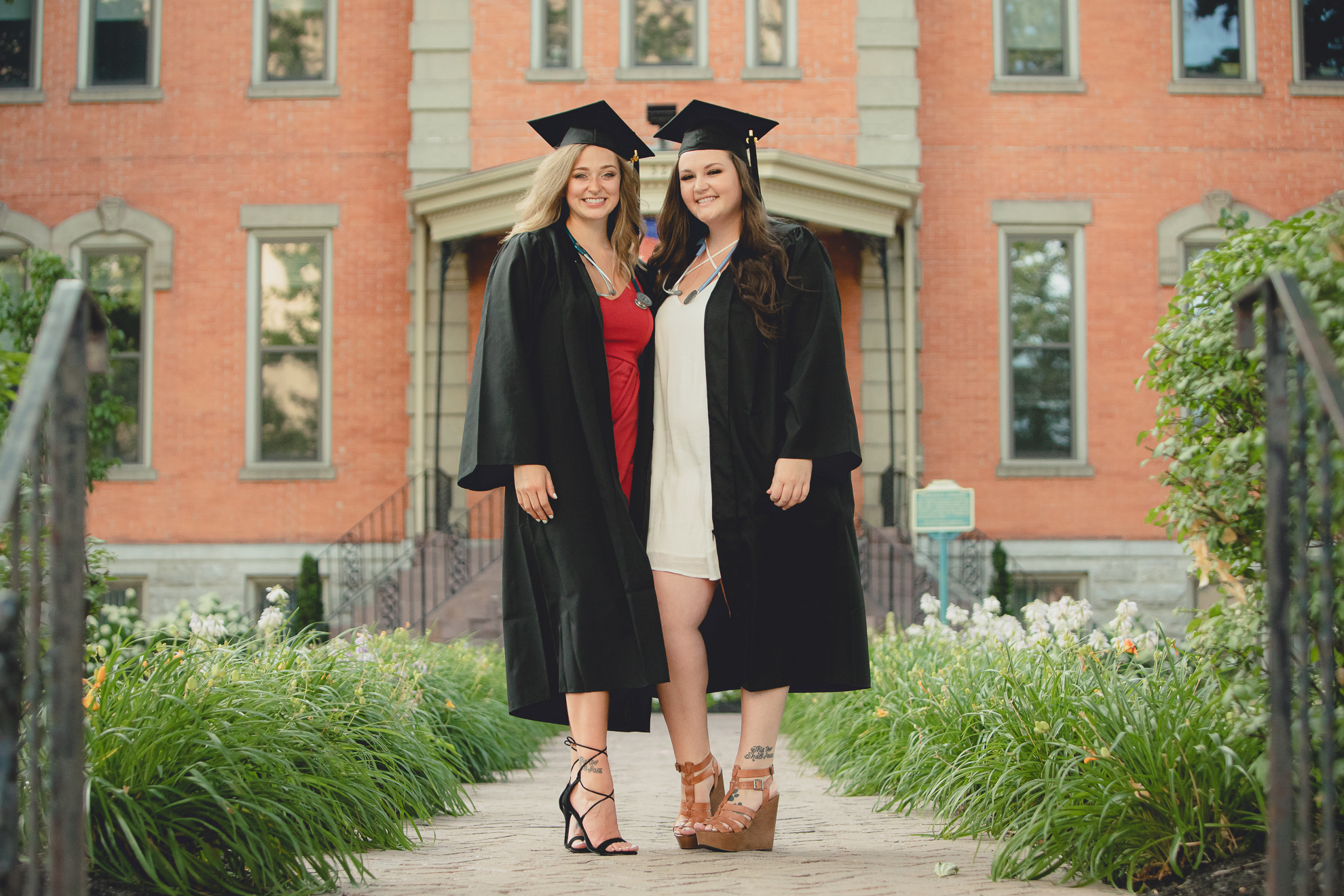 I got pretty soaked in the making of this photograph and it was 100% worth it. This is why photographers wear black!


After our first group of photos at D'Youville, we headed to Buffalo's nearby Theater District to wrap up our shoot.




Could there be a cuter friendship?! Many thanks to Katelyn and Laura for hiring me to photograph their senior portrait session here in Buffalo! Best of luck as you begin your nursing careers!
If you're a senior or know one looking for a session, please check out more of my senior portrait sessions here!