Bradley's surprise wedding engagement proposal to Taylor during a couple's photography session in Niagara County!
When Bradley reached out and told me his girlfriend, Taylor, really wanted to book a couple's photography session, and that he was hoping to propose during the shoot, I knew I had a really fun and easy shoot in store. Typically for engagement proposals, I go incognito so as to not tip off the person about to be proposed to. But since Taylor had asked to get couples pictures taken, we had the perfect set up!
Bradley knew he wanted a nature setting, maybe a creek, woods, that sort of thing. He pulled some samples from my website of locations he liked, all of which were unfortunately on private property. When I said, "private property" though, a light went off. Bradley grew up hanging out on this incredible property on Lake Ontario in Applton, NY, part of Niagara County. There are orchards, woods, a creek, a beach, literally everything he wanted for the session. And we would have the place all to ourselves!
Bradley works in New Jersey and travels back and forth to Niagara County on weekends. Needless to say, he had plenty of time to think this proposal through on his drives. We chatted on the phone a couple times while he was driving. I can't recall ever speaking to a client so excited for their engagement proposal! His emotion sounded clearly through the phone and naturally, he had this photographer excited for what was to come as well.
We began the "couples session" in this gorgeous hilly orchard complete with white spring blooms. Niagara County is well known for its apples, peaches, pears and more. This photo spot couldn't be more quintessential Niagara!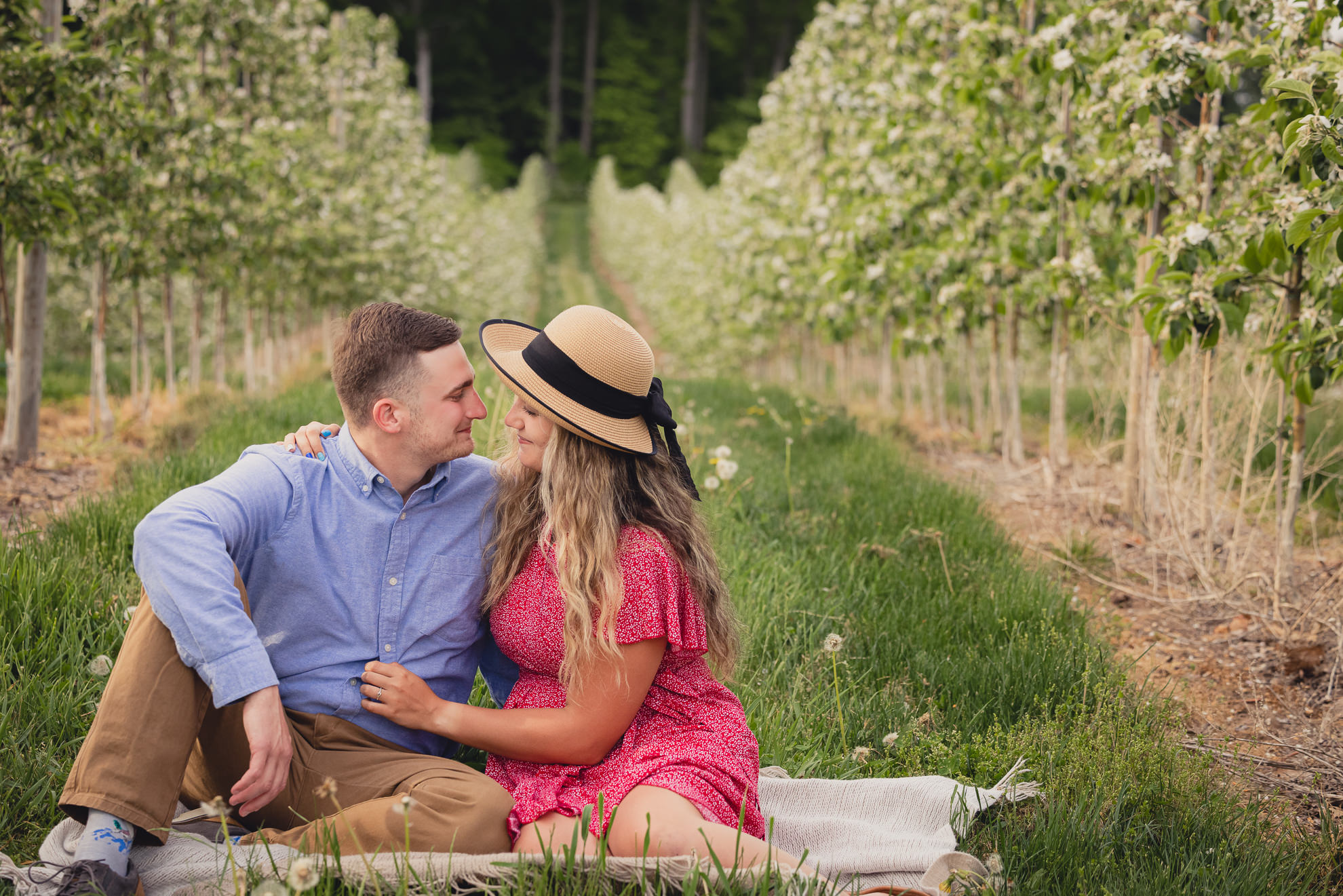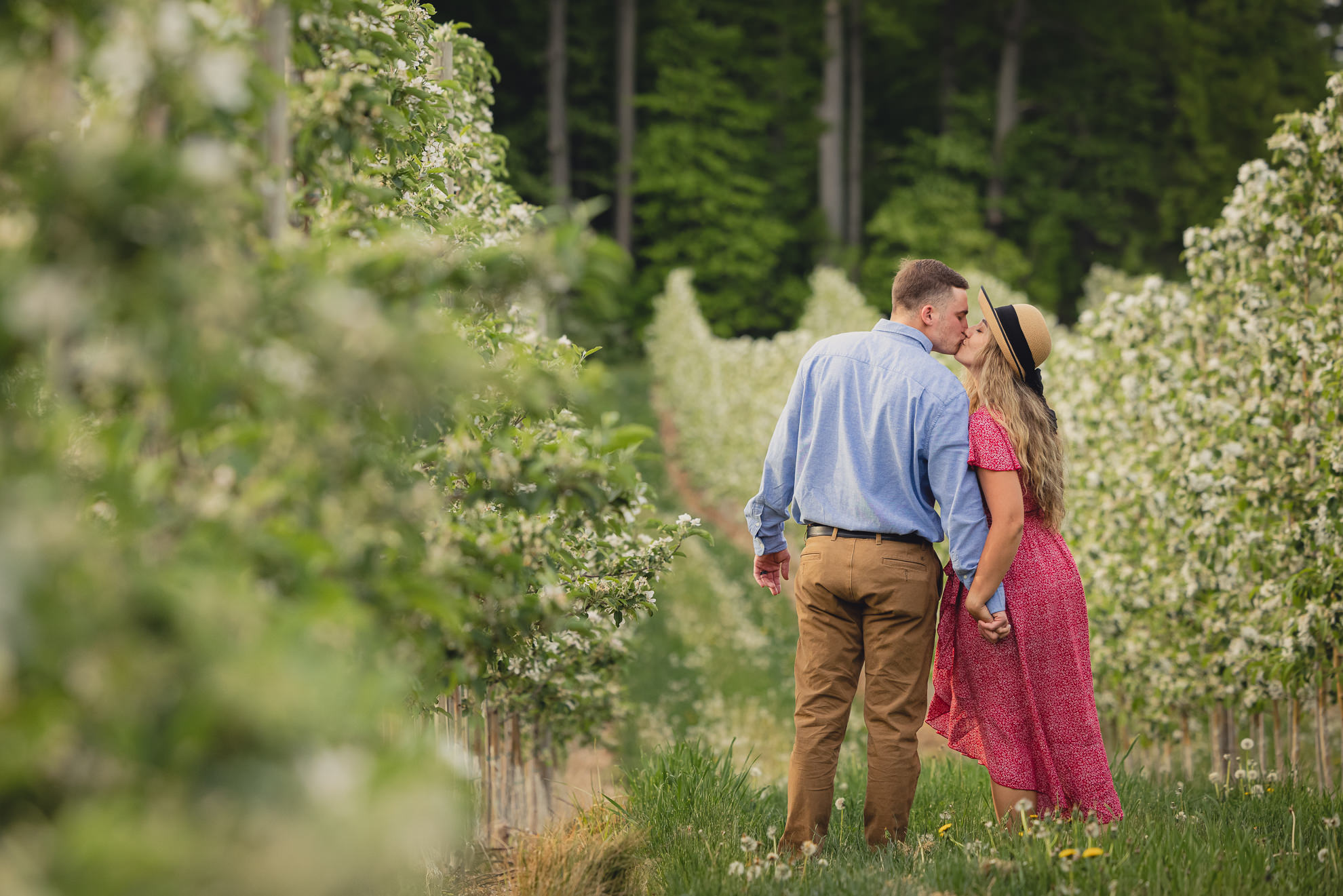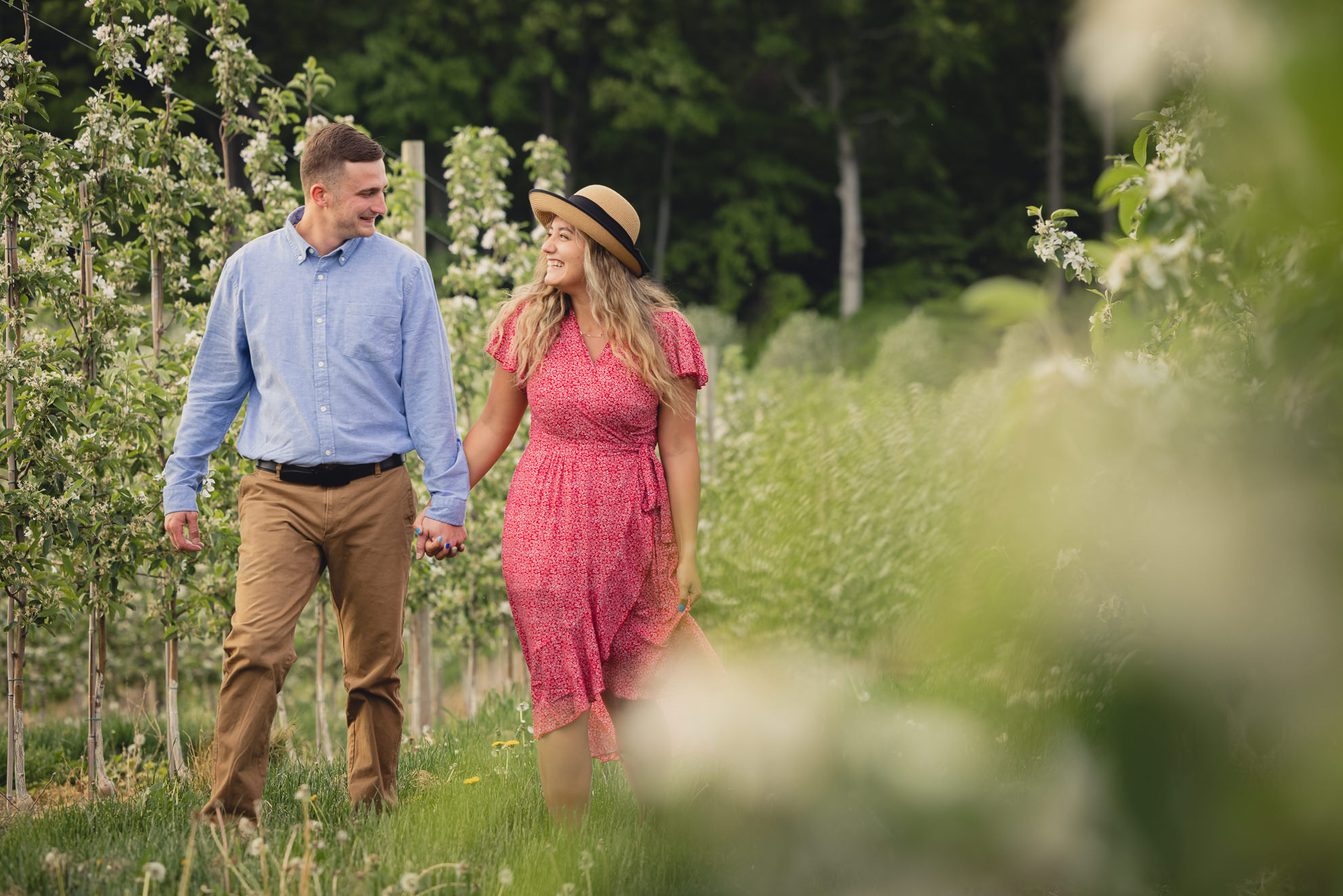 From the orchard, we walked to a gorgeous grassy/wooded area along the cliffs of Lake Ontario.







This next location. Wow. Bradley had mentioned that there were a couple creeks that emptied out in to Lake Ontario that he thought would be good locations for photography. We got to the first area and in a very nonchalant sort of way mentioned there was a bit more of the same further down the beach. I'm SOOOO glad I said, "well lets check out both and then see which is better." We get to the end of the beach and BAM. A freaking arch out in the water. "Roll up your pants Bradley, you're going in!"




While the arch would have been a pretty epic place to propose, there wasn't much room and I very much envisioned Bradley kneeling in to the water, slipping on the rock and falling in. Which… in retrospect, maybe would have made this shoot even better! But there was some beautiful light back on the other end of the beach, so we we wandered there for the final collection of photos.
Bradley and I had made a plan that when I prompted a pose by saying, "ok, face each other and join both hands" that would be his sign to know I had lined up the engagement proposal location. Worked like a charm!













For more engagement proposal photography inspiration in Niagara, check out this shoot at Whirlpool State Park!