Sam and Tony got themselves psyched for their 2021 Niagara Falls wedding with a trip to NY for some wedding planning and engagement photography! Sam found her dress while visiting and I found some amazing angles of these two – I say mission accomplished! We had a beautiful, hot, summer evening for wandering around Goat Island taking pictures. We started in the Three Sisters Islands area overlooking the rapids and worked our way toward the Horseshoe Falls. Niagara Falls State Park has so many different views of the rapids and the falls, I can't wait to come back and explore other parts of the park with these two on their wedding day next year!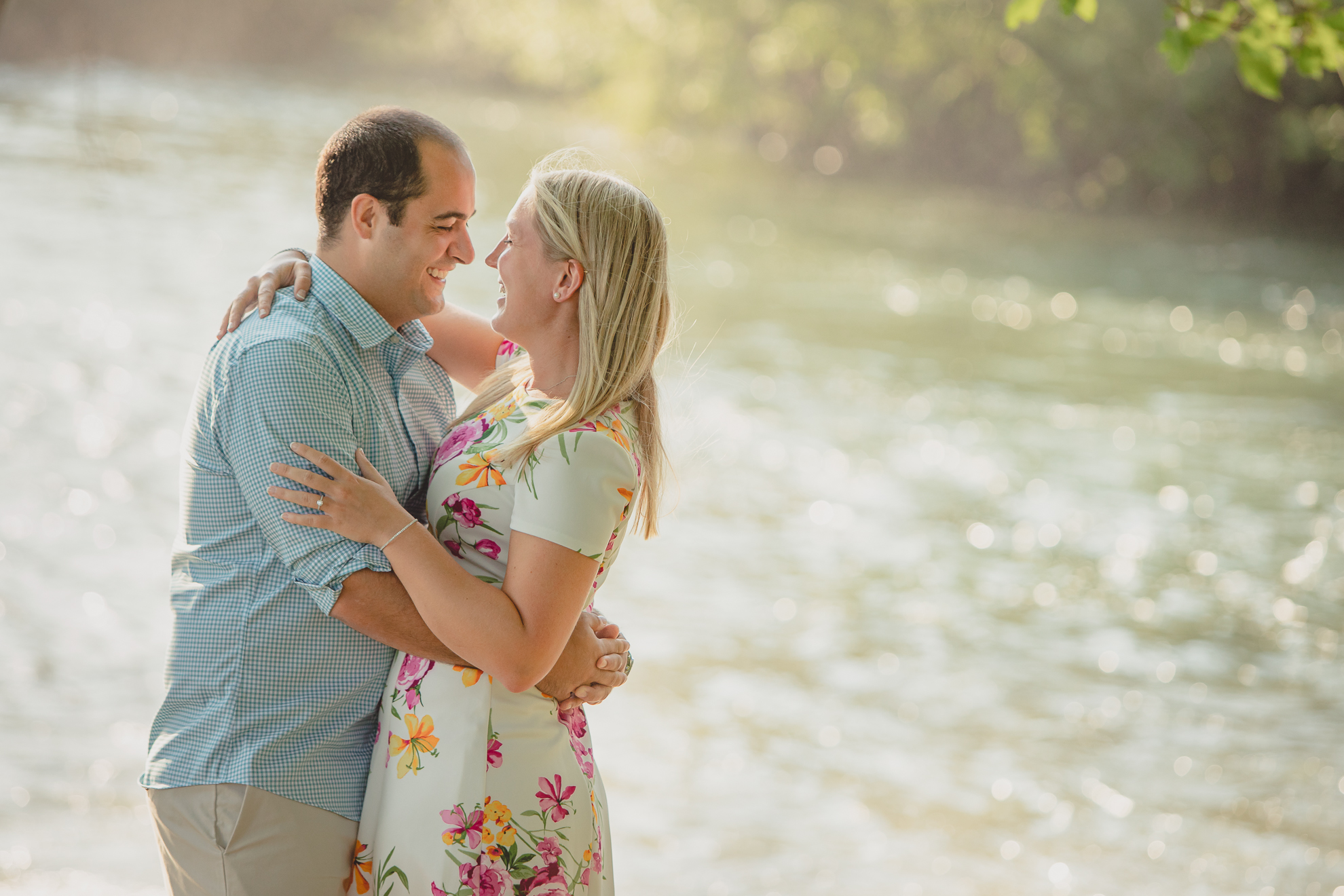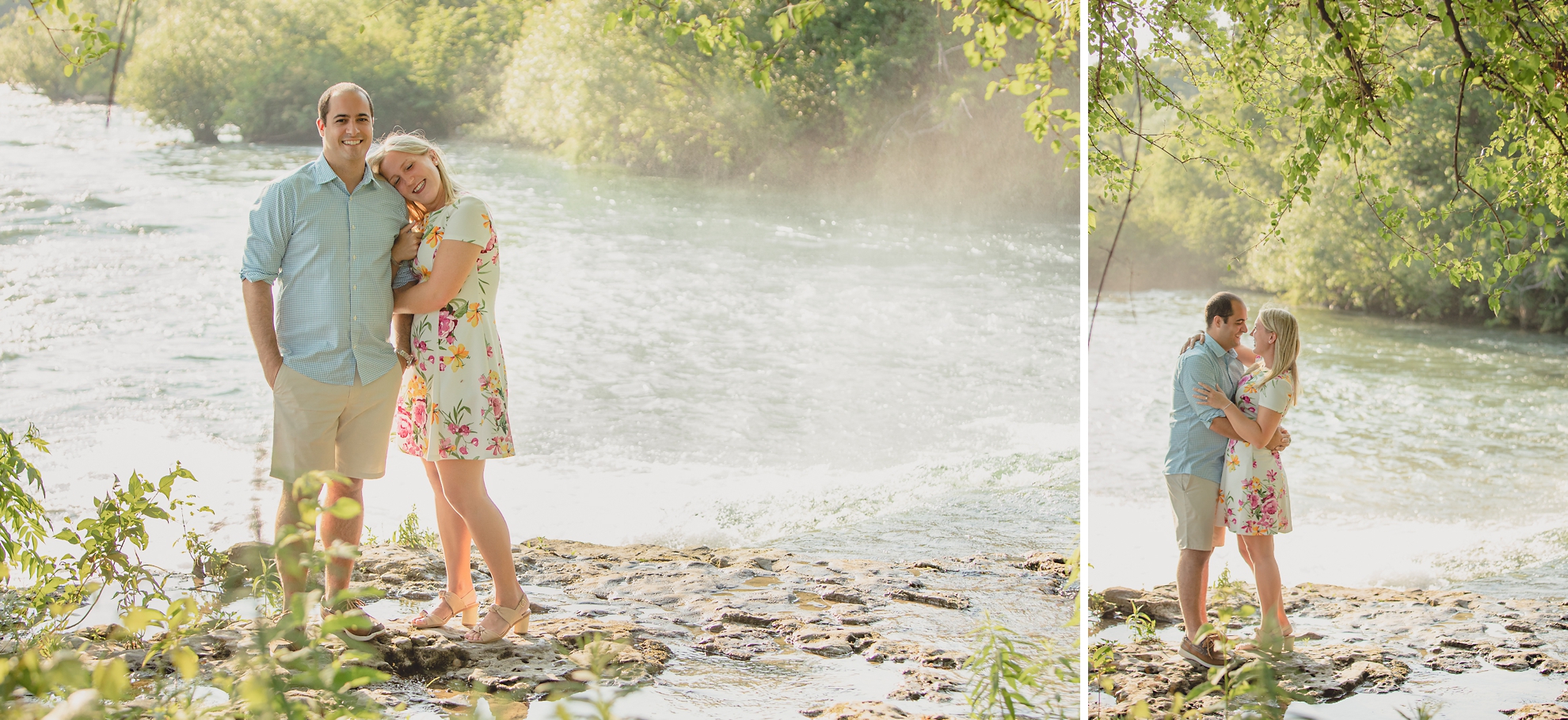 Photographing these shots overlooking the rapids from a nearby pedestrian bridge weren't the easiest to pose – the rapids are LOUD and there was no way we could hear each other! We did a practice round before I went up there though and it was definitely worth the effort!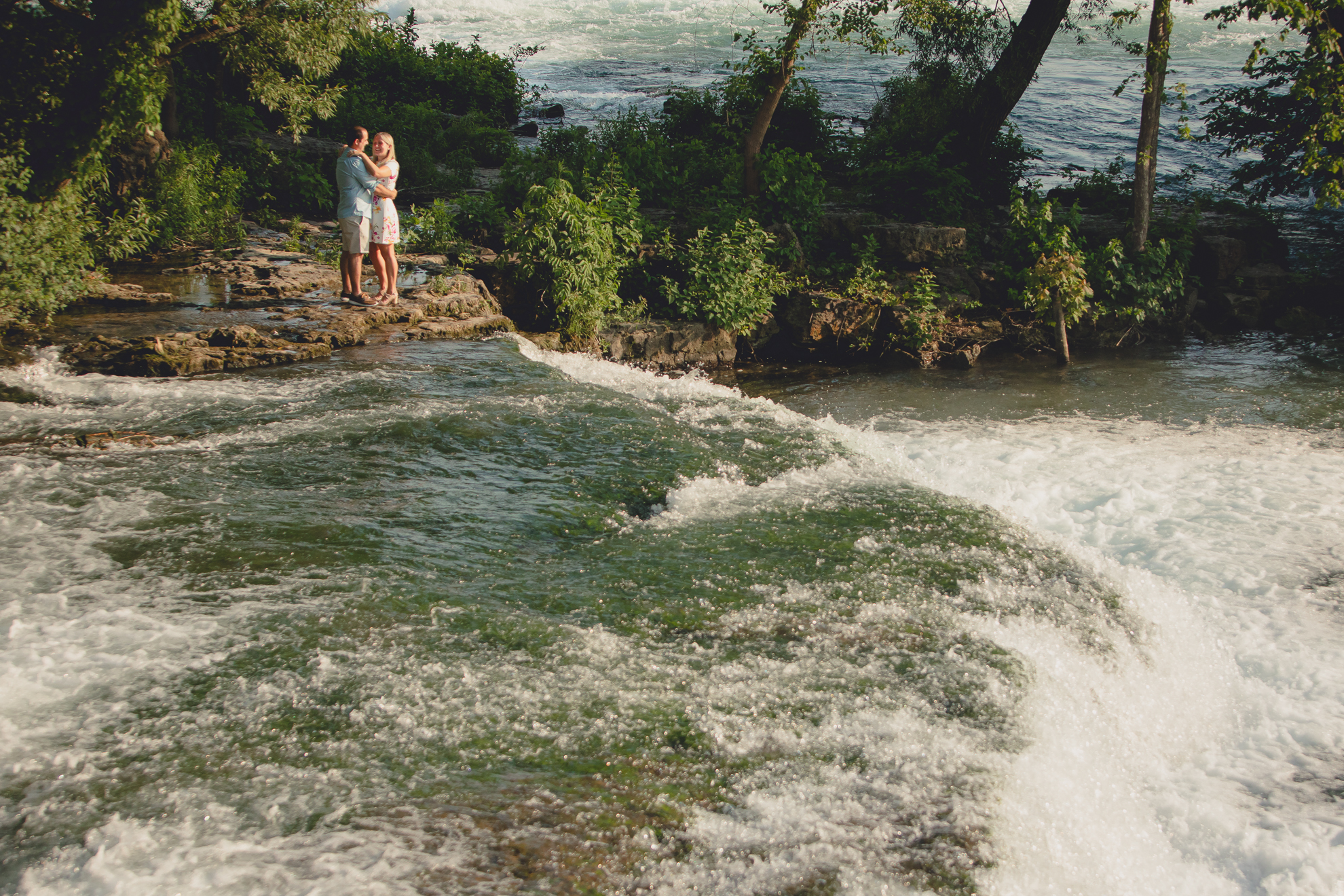 I just LOVE the way this area of the park photographs this time of day. Niagara Falls, ON Canada sits so beautifully in the mist with the sun setting behind it!




That's all for this one! Can't wait to photograph these two again in 2021 at their wedding at Double Tree by Hilton in Niagara Falls, NY!
If you or someone you know is looking for engagement or wedding photography in Niagara Falls and beyond, please feel free to share this link and have them contact me here!