Megan Fischer at Long Point State Park
Megan was the first of three Maple Grove High School seniors I got to photograph in the last couple weeks, and we are off to an amazing start. Megan loves the outdoors and nearby Lake Chautauqua, so Long Point State Park in Bemus Point, NY was the perfect location for her senior portrait photography session. Long Point has a variety of beautiful natural settings from the woods to the beach, making it a great location for senior portrait photography in WNY. We started the session with a casual look in one of the forest sections of the park. Megan's adorable hat not only helped tame hair with the high winds, but made a perfect prop as well.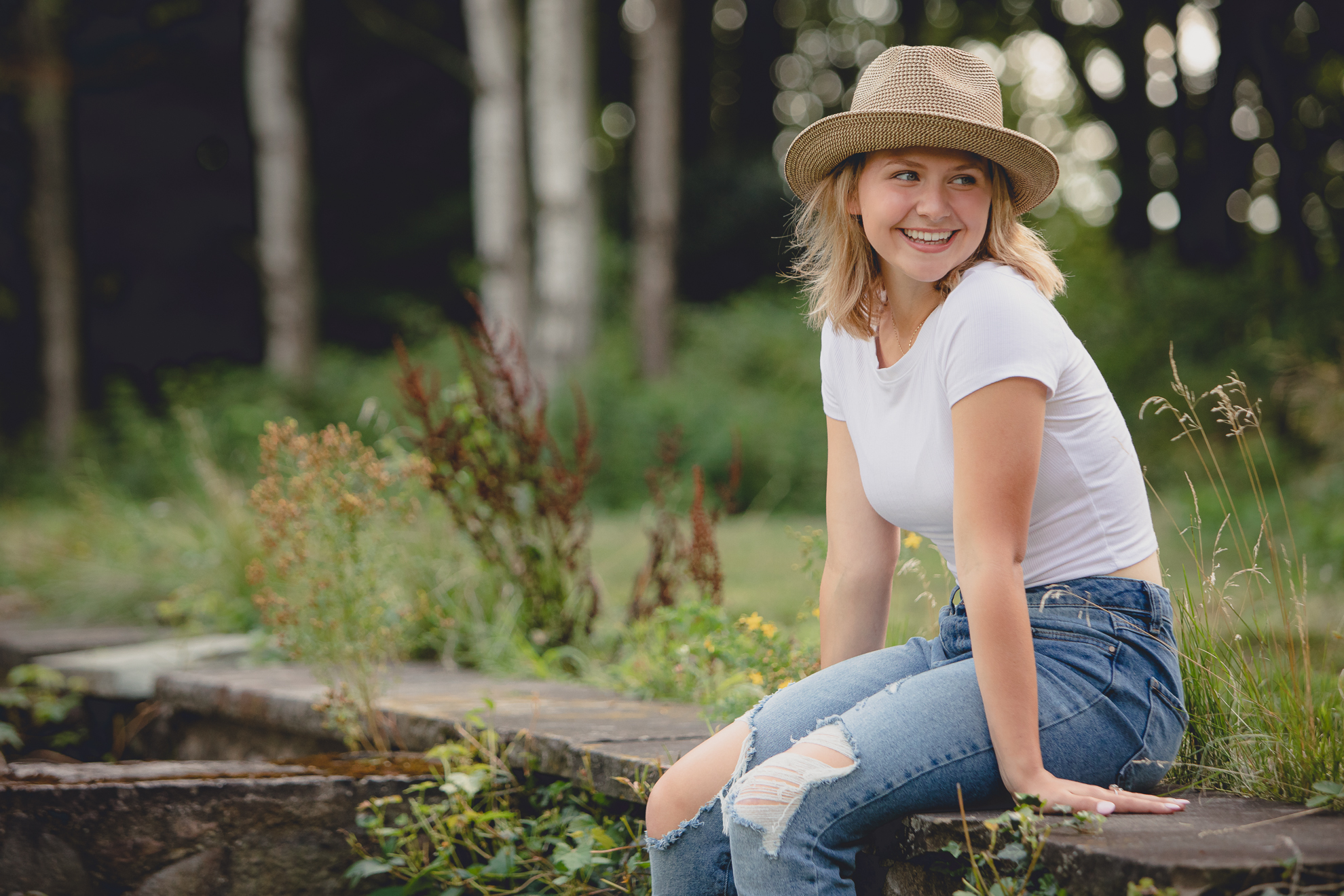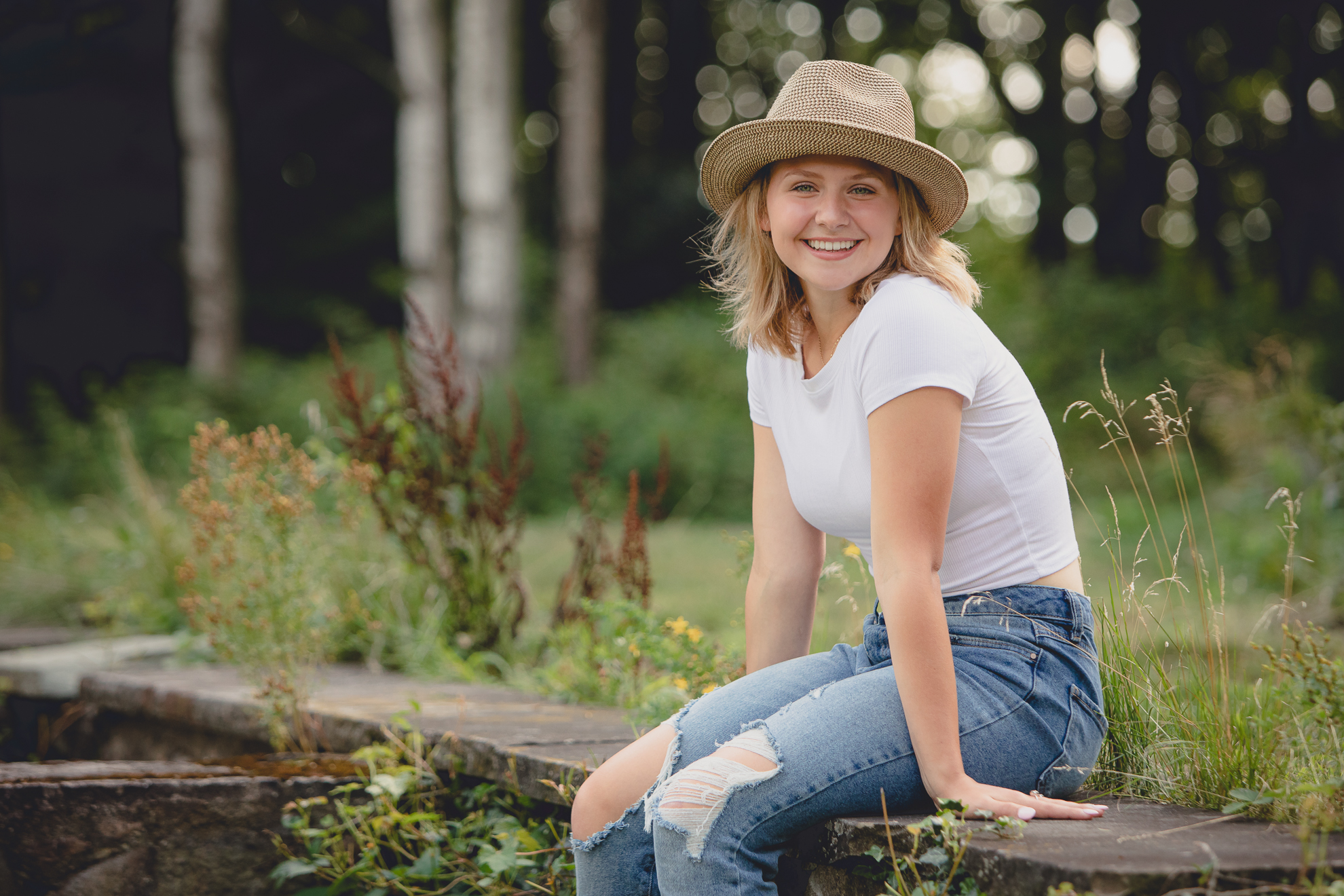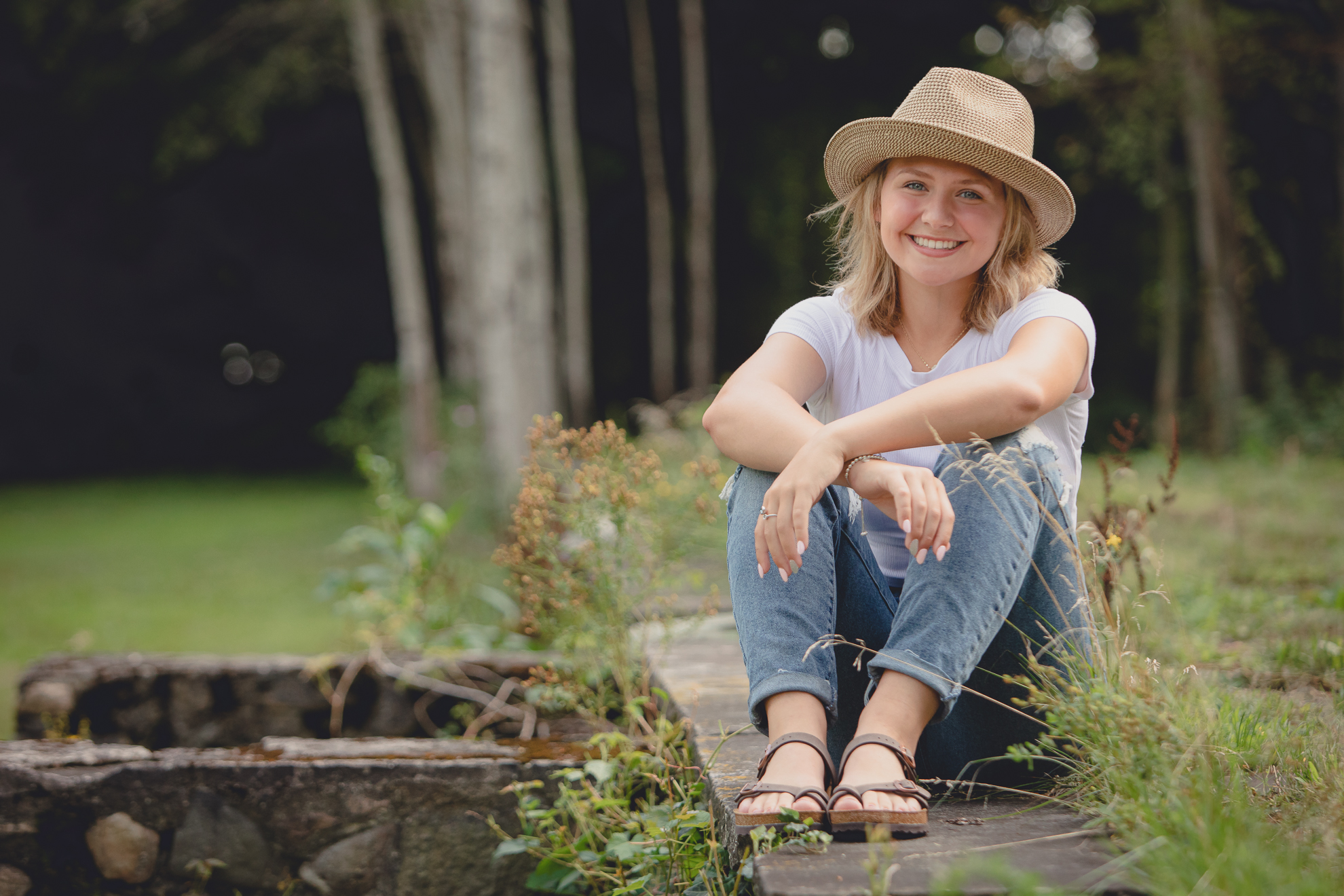 The only request Megan had for her senior session was that her new puppy, Harley Quin, made a few cameos. You tell me there's a puppy, I will INSIST the puppy makes cameos! Harley Quin is the cutest, softest little lady and already learning lots of fun tricks, as boarder collies do. I love her.









Megan totally humored me with this next location. These are the steps of the Long Point Bath House that lead down to the beach. I loved the vintage green color and just had to take a few moody shots of Megan here. I could have worked solely in this bath house and had an amazing time, I'm sure!







That's all for this one! Thanks to Megan for being so easy to work with, and best of luck with senior year!
And if you'd like to see a bit more from one of Maple Grove's finest seniors, check out this shoot!
If you know a WNY senior looking for portrait photography, please have them contact me here!