Callie and BJ, BJ and Callie… this Hayloft in the Grove wedding was such a pleasure to be part of. When I first met these two, I could tell they were laid back, fun, super sweetly in love, and their wedding reflected just that. For couples that want relaxing, rustic charm where everyone feels comfortable and can celebrate without hesitation, Hayloft in the Grove is an idyllic setting. I think that's exactly what this day was all about.
But First…
Before we get in to all that, I'd like to tell the story of how I came to photograph this beautiful day. Callie's dad, Jim, was a fellow professional photographer, one of Buffalo's longest working photographers at that, and a friend of mine! I got to know Jim over the years and would run in to him out and about all over Buffalo. Every time I would see him, he would be with someone I had never met, and would introduce both parties with such great kindness and affection. Jim was a mentor, friend, and connector of a great many people. And as you may have guessed, Jim connected me with Callie and BJ!
After Callie got engaged, Jim reached out and said he would like to come by the studio to talk about his daughter's wedding. It's always such a great honor to be considered by another photographer. So needless to say, I was thrilled that Jim, someone who had photographed weddings himself for so many years, was considering me! When Jim came by, I was ready to present all my materials as best I could, but Jim had other ideas. He said Callie would meet with me at some point, but he was sure it was the right fit. So that was that. We sat and chatted for a long time but it was hardly the business meeting I expected. Callie and BJ came in soon after that and made it official!
While this is a happy post about Callie and BJ's wedding celebration, I would be remiss to not mention that Jim unfortunately fell sick and passed just a few weeks before the wedding. While there's always pressure when working for another photographer, there was an extra gravity I felt to honor his legacy as a photographer. I hope I served him well! And while Jim was certainly missed, his presence was felt in so many ways throughout the day, and I know he was smiling down big time on this celebration.
Without Further Ado…
Let's get to the festivities! I started the day with Callie and her closest ladies in Hayloft in the Grove's on-site cottage. It's a great little spot for couples to get ready, and conveniently located just steps from the rest of the wedding locations.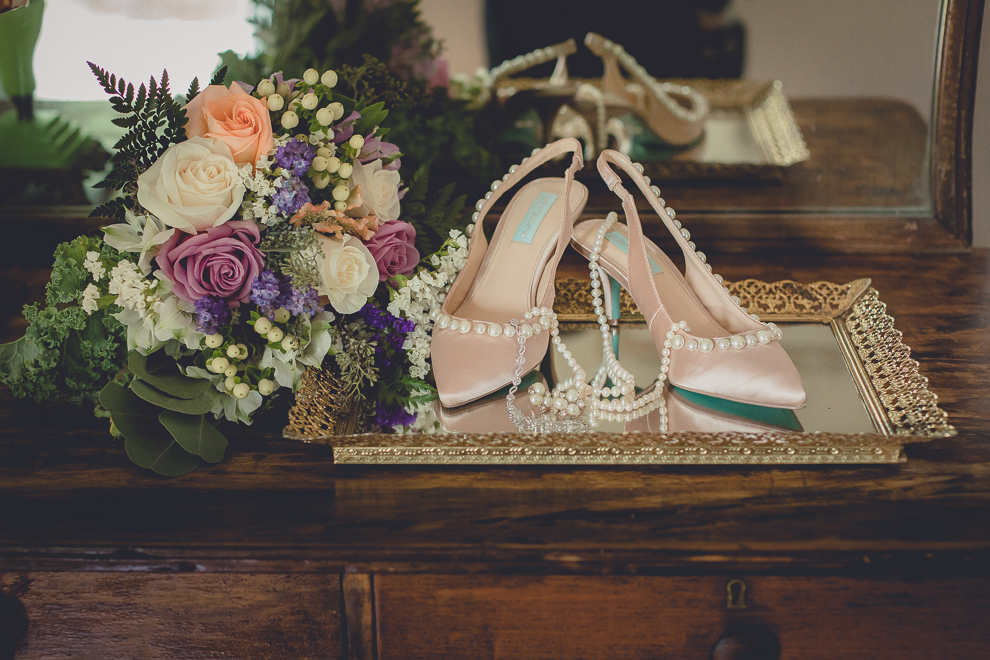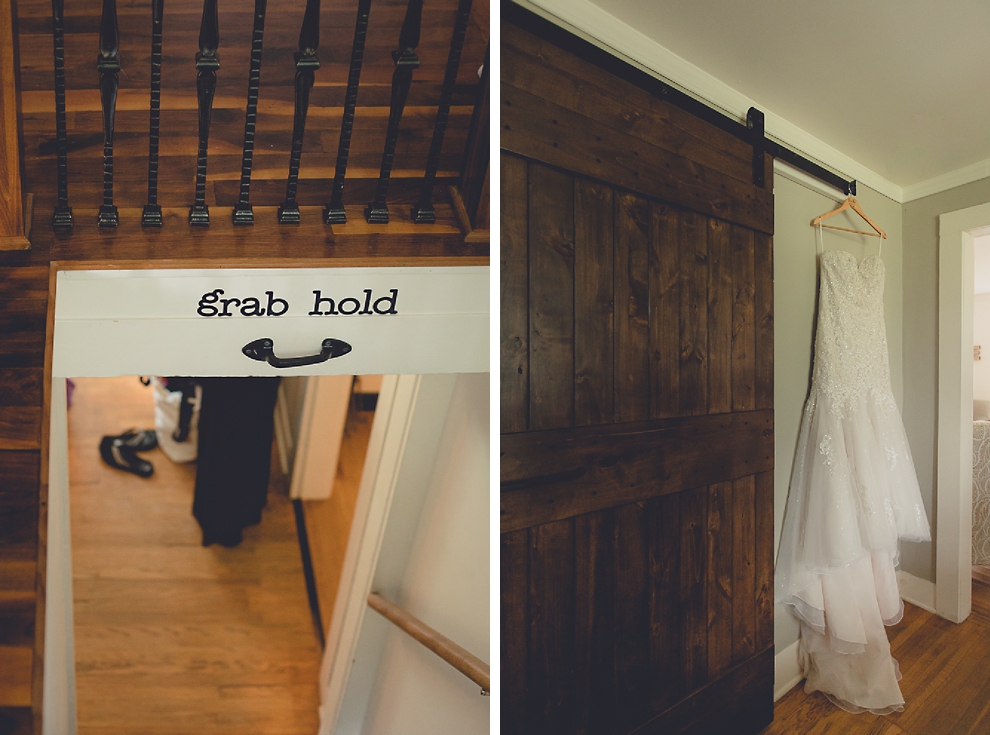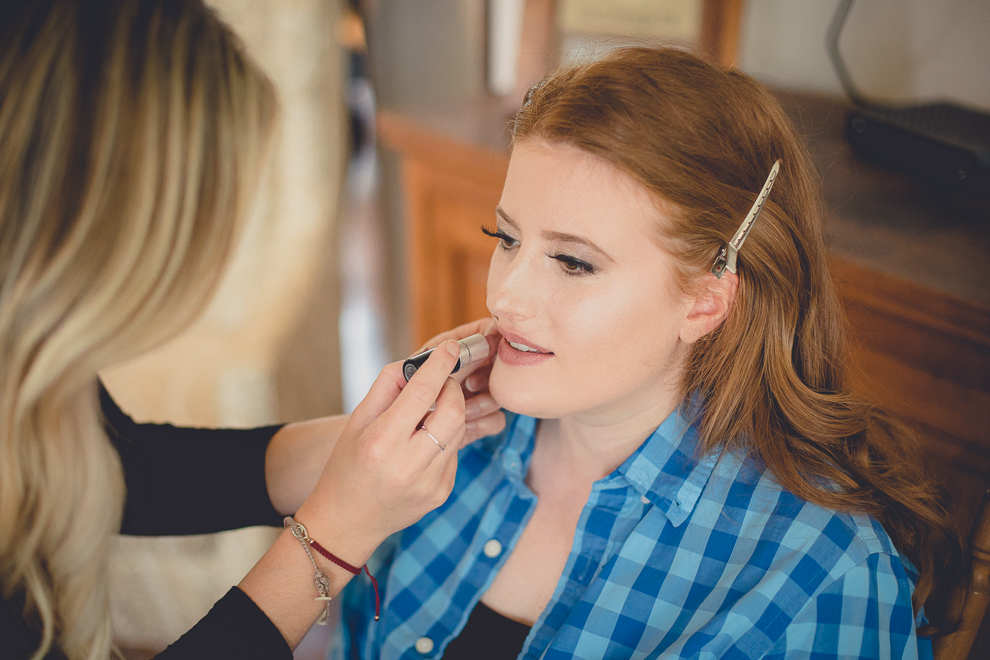 Both Bj and Callie's moms (left to right) were such a treat to photograph. They laughed, they cried, sometimes they simultaneously laughed and cried, and this photographer couldn't get enough!





After just a few minutes with this crew you could tell that Callie was surrounded by so much love and support from her family and friends as her infectious smile reflected on the faces of every one of them.





That golf cart driving lady there is Liane Roy, a planner at Hayloft. About a million years ago I worked with Liane on branding photos and a logo for her planning business. It was so great to see her again after all these years!

Meanwhile Steve joined BJ and his crew in a different house on site for a few photos before the ceremony. BJ wore both Callie's dad Jim's watch (on the left) and a historic watch from his own family (on the right.)





Time to head over to the converted stables for a good ole' Hayloft in the Grove wedding ceremony! An "unplugged wedding" sign greeted the guests and while those things mostly never work, this group was very well behaved!

The calla lily's (Callie's namesake) pictured below were a tribute to Jim.

Callie and her mom had so many cute little looks and motions to each other throughout the day, I couldn't get enough of these two!






The KING!






Here comes the bride! How gorgeous is the light at the end of the aisle?!



I rehearsed this photo below a couple times before the ceremony started. Notice the antique camera in the bottom right? That camera represented Jim's seat and I wanted to try and get "him" and all the other parents in this shot, AND IT WORKED! The expressions are all priceless too, I was so happy when I saw it!


I love the way the draperies create leading lines to draw your eye right to the bride and groom!










After the ceremony we took a little "hay ride" out to a small pond for some portraits. This has to be one of the best parts of a Hayloft in the Grove wedding. Lots of fun was had on that ride 🙂















This next one was a special memory for me too. Callie's brother, Jimmy, is also a photographer! When I first met with Jim he told me that he would like to make a portrait of Callie and BJ at the wedding. Jim may not have been there to do that, but I was so happy that Jimmy brought along his camera and was able to make a portrait instead. <3



Meanwhile the groomsmen were hanging out by this corn field and conjured up their own idea for a photoshoot…





Reception time back at the Hayloft in the Grove wedding barn!






Lots of laughter and tears filled these speeches, just the way they should!























Looks like Callie's grandma has some photography skills too! <3






















Apparently BJ had himself a boy band once upon a time… I think they've still got it!





ICE CREAM BAR!!!







Many thanks to Callie and BJ for having us document your day! And thank you to all these venues and vendors who helped make the day so great!
Bride Preparation: Hayloft in the Grove Cottage
Groom Preparation: Hayloft in the Grove
Ceremony: Hayloft in the Grove Stable
Portraits: Hayride through Hayloft in the Grove farm
Reception: Hayloft in the Grove Barn
Hair + Makeup: Primp Bar
Florist: A Snail's Place
Bakery: Ice Cream Bar by Hayloft in the Grove / Cake by Wegmans
Band: Mark Mazur and Little Big Band
Officiant: John Parrone
Second Photographer: Steve Karosik