Kara + Eric
Kara and Eric were two of Buffalo's dearly missed ex-pats, we have quite a few of those around here.  But somehow, it took moving all the way to Austin, TX for them to find each other… meant to be as they say.  These two planned their wedding from Austin, and since the wedding have actually moved back home!  The timing on that I suppose wasn't ideal, but we sure are happy to be welcoming these two back to Buffalo!  Kara and Eric are sweet and fun, a lot of fun, and our bright city is shining a little brighter with these two love birds in it.
I began the wedding day with Kara in one of the Hyatt Regency's top floor rooms.  The views stretch for miles from up there.  I tend to think you can tell a lot about the way a wedding is going to go down by the brides shoes.  If this shoe/sock combo didn't show all the promise in the world, I would have no hope at all.  Because, c'mon!!!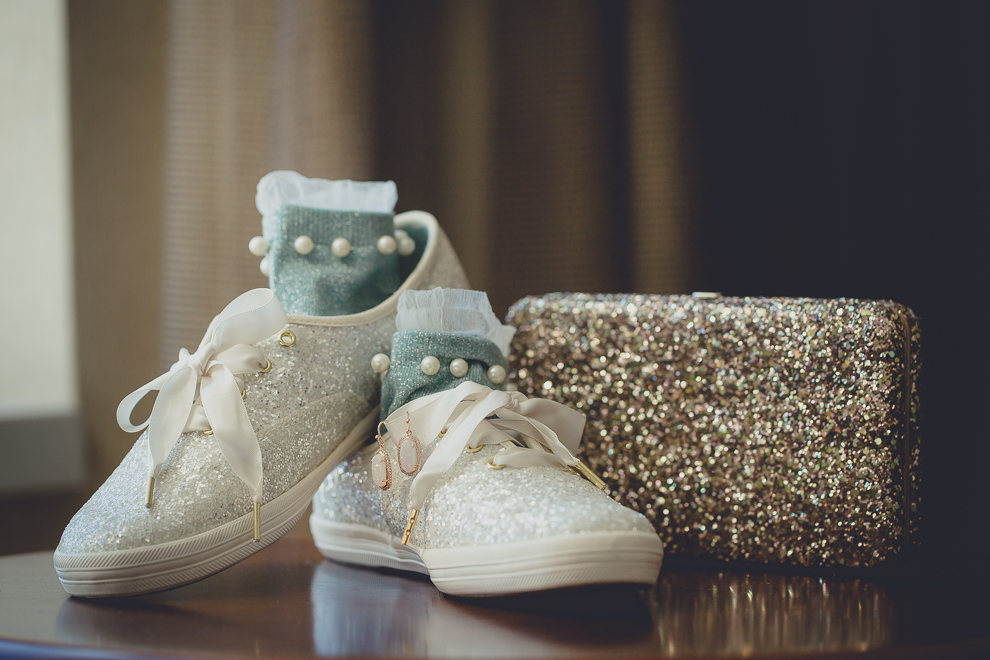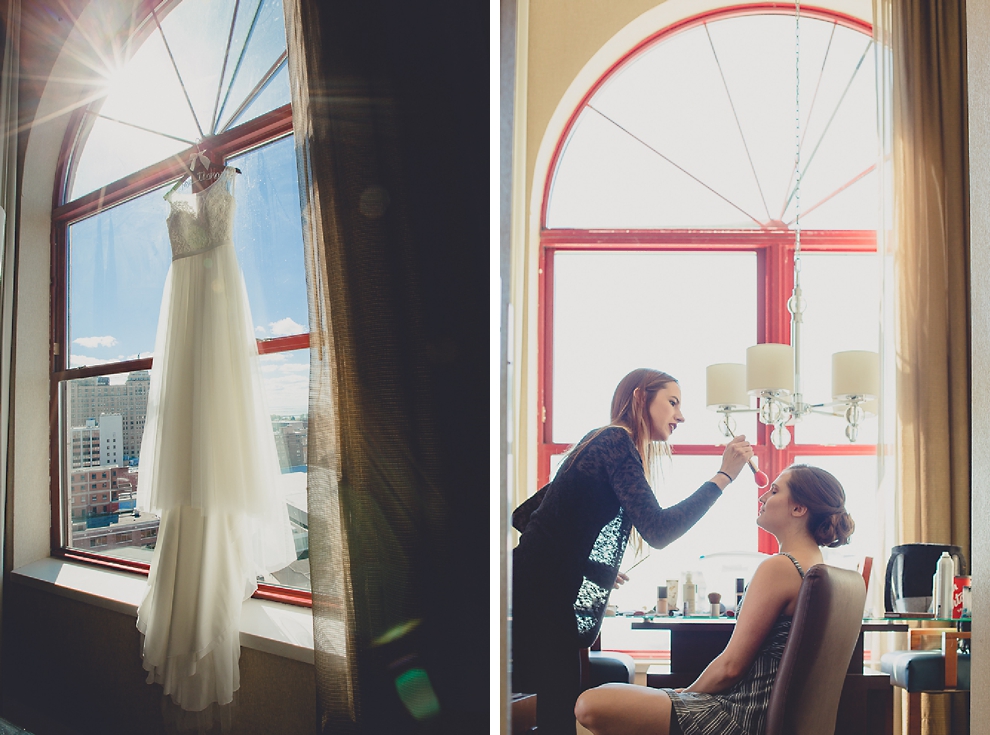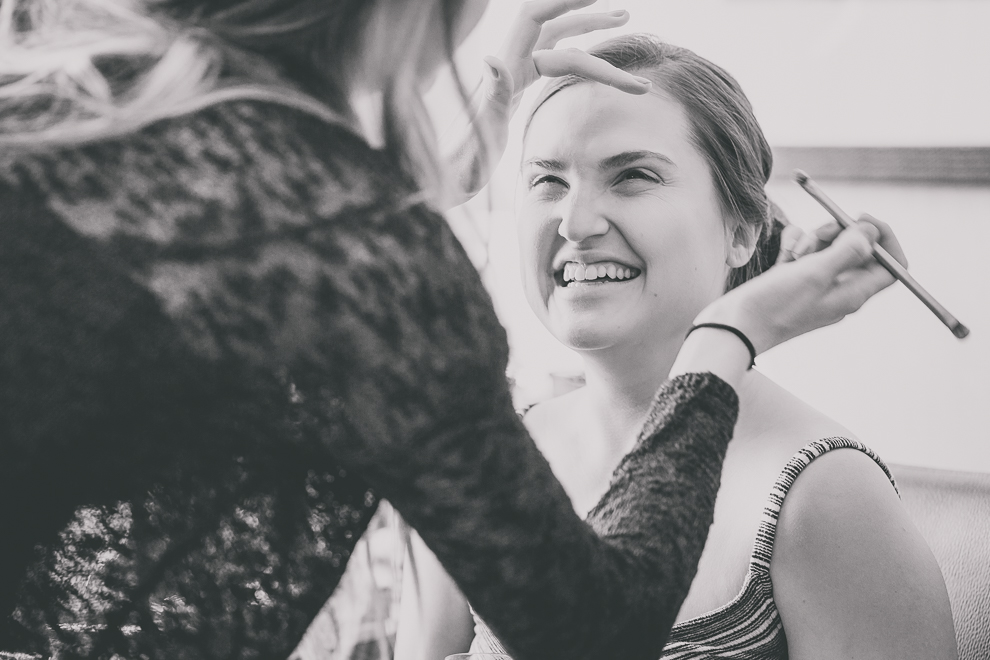 When your makeup brush looks like a unicorn horn… you make the bride a unicorn!

Meanwhile second shooter extraordinaire Steve, met Eric, his ole' pal from high school (small world!), at the new Reikart House, a boutique hotel in nearby Amherst.  Eric and Kara BOTH picked their sisters to stand with them at their wedding – a touching tribute to their families.









We all gathered together at the Unitarian Universalist Church in the Elmwood Village neighborhood of Buffalo for the ceremony.  This church is one of my all time favorites for a myrid of reasons.  For one, it's gorgeous.  The stone and wood give it a cozy feel while the grandeur and massive stained glass windows make it feel regal and fill it with beautiful side-sweeping light.  Add to that this church has been home to some of my favorite weddings over the years.  Close friends and clients alike have chosen this space, for all the reasons noted above, but also because this church welcomes all.  I've photographed gay weddings, multi-cultural weddings, even a Beatles themed ceremony here!  It's a special place bursting with love and acceptance, and isn't that what marriage is all about?
































Kara and Eric wanted a distinct industrial Buffalo vibe for their portraits and Buffalo's Silo City/Duende area provides one of the most unique industrial landscapes I've seen.  We had limited time to roam around, but there's always time for a swing.  

That time we were just taking wedding portraits and a guy walked through the brush beside us with a 2″x4″ on his head…












We capped off the day with a reception at one of my favorite new venues in Buffalo, the Barrel Factory.  This was my second wedding at this location and so far I've just loved the relaxed energy of the room and the cozy, rustic look of the space. 








































Many thanks to Kara and Eric for having us document your day!  And thank you to all these venues and vendors who helped make the day so great!
Bride Preparation: Hyatt Regency
Groom Preparation: Reikart House
Ceremony: Unitarian Universalist Church
Portraits:  Albright Knox and Hoyt Lake at Delaware Park
Reception: The Barrel Factory
Florist: Savilles Country Florist (bouquets)/ Barrel Factory (reception arrangements)
Bakery: Carriage Trade Pasteries
DJ: Jeremy Grodek
Second Photographer: Steve Karosik